North Shore Stables
Creating Community
North Shore Stables is the product of equine enthusiasm x community devotion.
Our mission is to provide access to equine activities, at an affordable price.
Learning about horsemanship, and building relationships with these majestic animals should be an opportunity that is accessible to all, not just those who can afford to take care of a horse on their own.
​
Join us for a lesson or a trail ride, or host a private party with pony rides with us. Let's cultivate experiences together that will last a lifetime, create moments to remember, and foster relationships we can build on.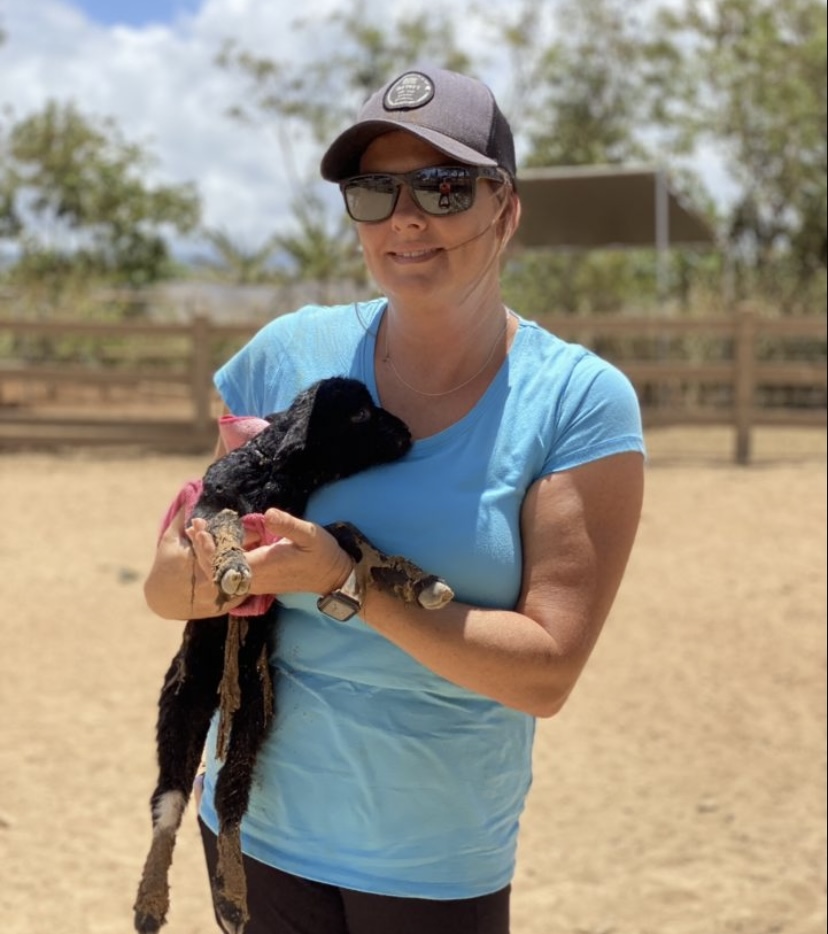 NIKI
Barn Manager
Meet Niki! When she isn't at the stables caring for our fur babies, she's at home caring for her 4 grown up babies! A mama of 4, Niki resides in Pupuke With her family and enjoys beach days.
​
"I'm excited to share my knowledge & passion with all of you!"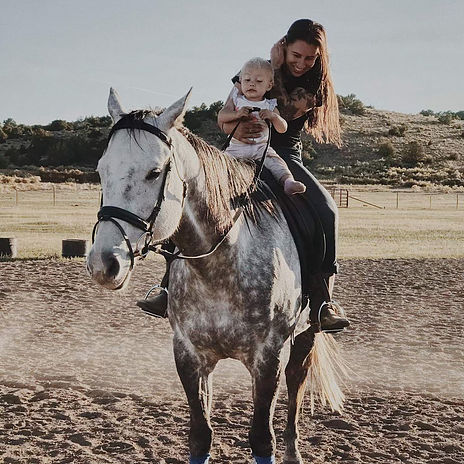 ANGIE
Horse Trainer
Meet Ang! She is born and raised here on the North Shore, started showing horses when she was five, and has also competed in various English and Western events. When she's not riding, you can find her near the ocean or up in the mountains!
​
"I'm looking forward to helping you all grow your knowledge, and passion, for horses!"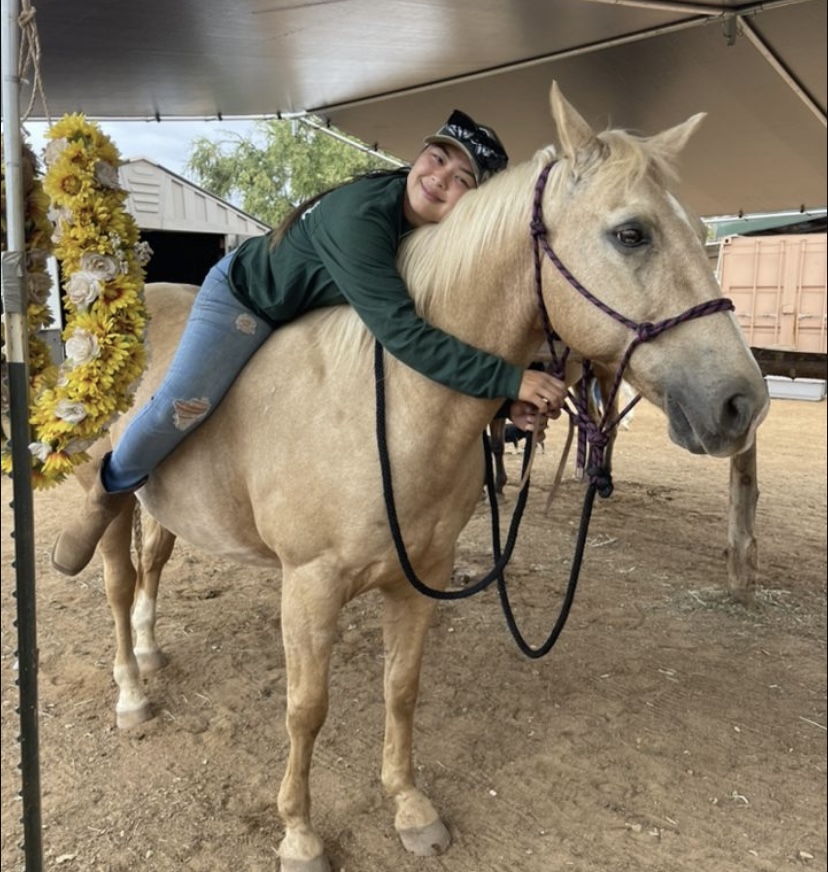 LACEE
Assistant Barn Manager
Meet Lacee! Nobody will crack you up like Lacee, she's hilarious and we can't get enough!
​
"What do you call a fake noodle? …An impasta!"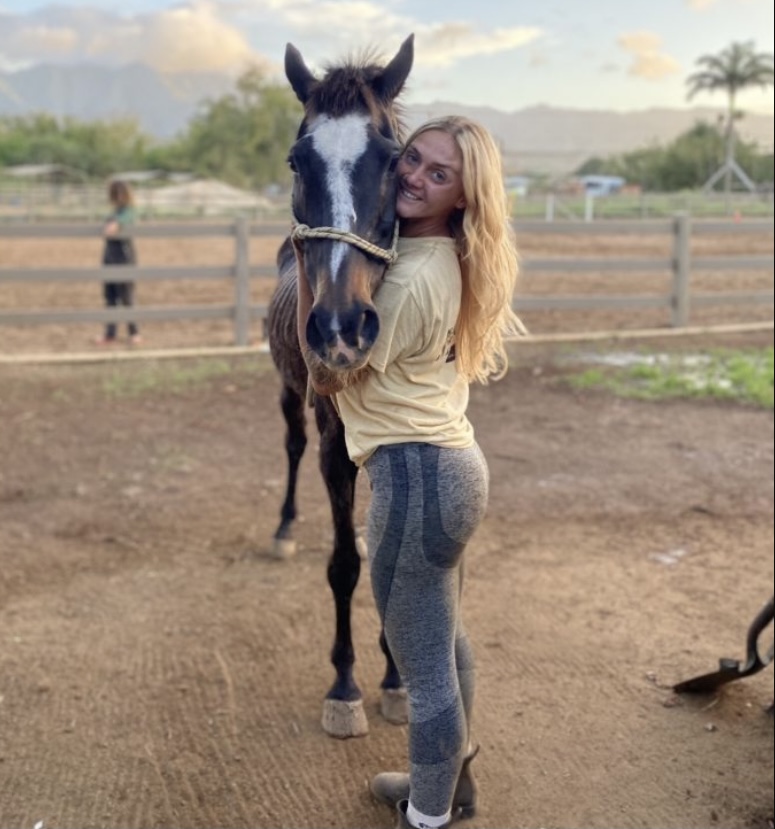 BRE
Instructor
Meet Bre! She is energetic, an animal lover, and she is amazing with kids! She is one of our most requested instructors for keiki lessons, because she makes them so fun!
​
"I love teaching lessons of all disciplines & I'm ready to share fun experiences with you!"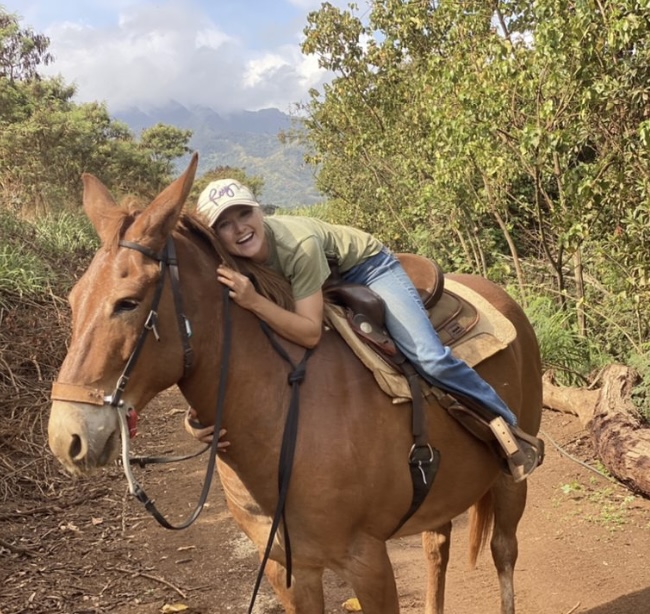 KYLIE
Instructor
Meet Kylie! A local girl from the North Shore, Kylie lives next to the famous Sunset Beach! She is the sweetest, and we guarantee you will enjoy your lessons or trail rides with her!
​
"Can't wait to make some memories with you!"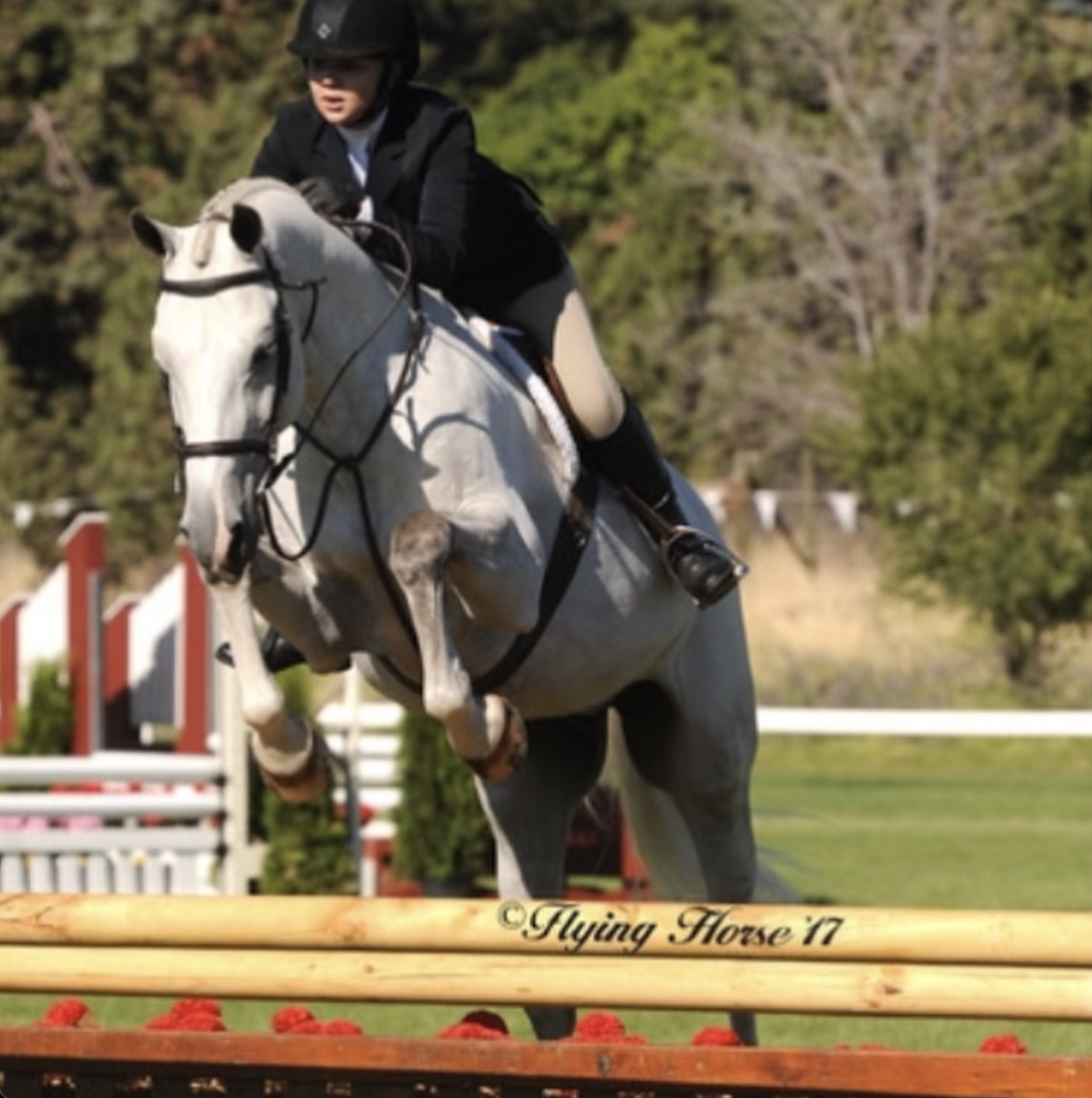 MOLLY
Instructor
Meet Molly! Originally from Seattle, Molly is an extremely experienced hunter jumper! She has been riding horses since she could walk, has competed in multiple horse shoes, and has a very impressive resume! 
​
"This is my passion, and I can't wait to teach all of you!"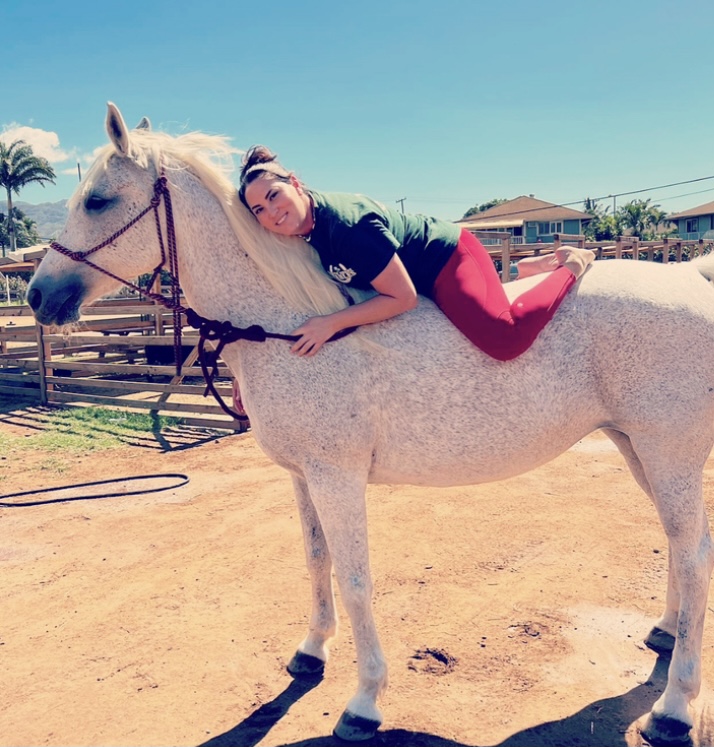 MEGHIN
Instructor
Meet Meghin! Born and raised on the North Shore, if you're a North Shore local, you probably already know her! She is an awesome instructor, and we're so stoked to have her!
​
"Don't forget to come down to the stables to hang out with us!"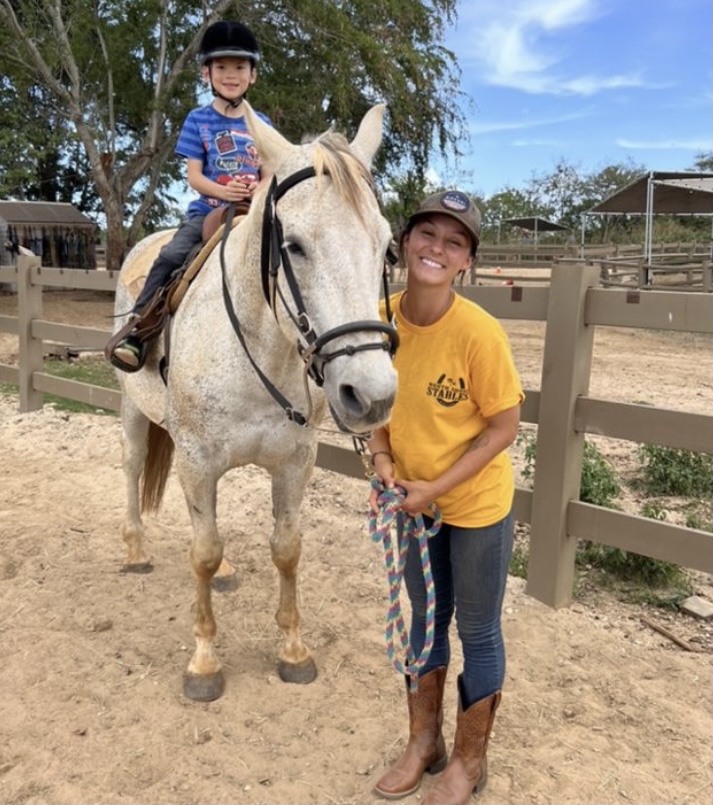 LYNNSEY
Support Staff
Meet Lynnsey! She is the sweetest person you'll ever meet! It's no wonder why all the keiki love her!
​
"Don't let this sweetness fool ya!"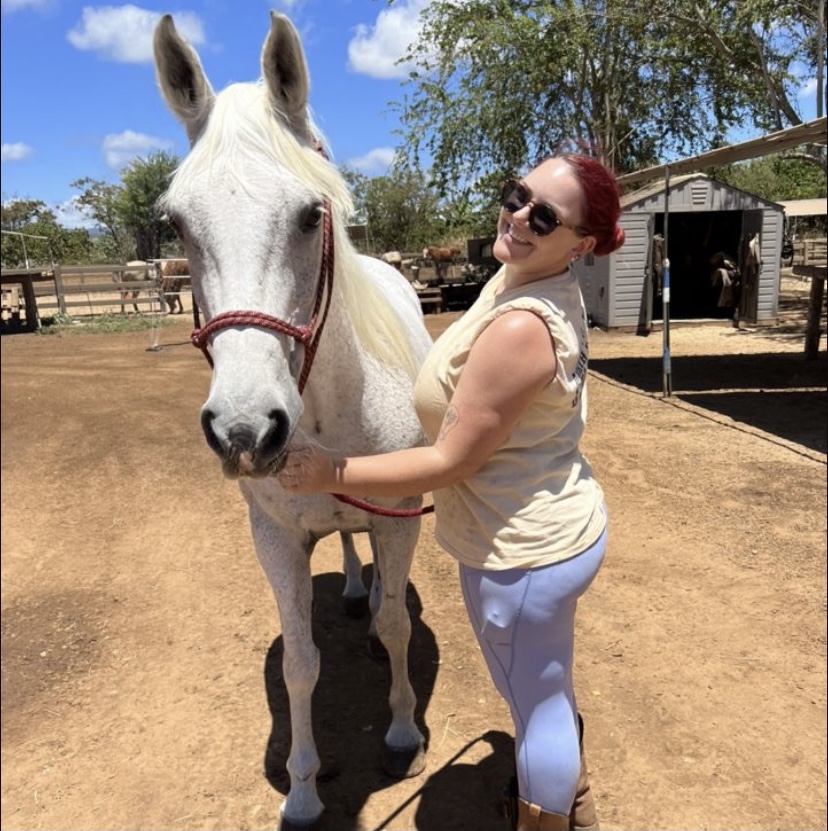 JORDAN
Client Services
Meet Jordan! If you've called our phone lines, you've probably already met her! She is the nicest woman ever, and is quickly becoming an expert goat wrangler! Haha. If you've visited the stables, you'll know that she's always having to put one of our escapee goats back in their pen.
​
"Give me a call and let's have some fun!"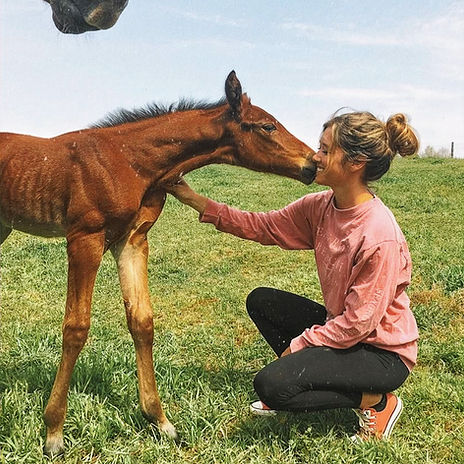 Claire
Social Media Manager
Meet Claire! Although she doesn't live here in Waialua anymore, she has spent her whole life working with and loving horses. She's enjoyed teaching lessons at North Shore Stables, and now runs our social media platforms! When she's not hanging out with ponies, she loves surfing, photography, and taking her two dogs to the beach!
​
"I can't wait to see your love for horses and this special place grow!"