Largest horseback riding lessons facility in Hawai'i, with over 200 continuing students.
77% of staff are Hawai'i-born, while the remaining percentage are newly established Hawai'i residents.
Created over 80 stable job opportunities, and are still currently hiring.
ノースショア・ステーブルズは、乗馬への熱意と地域社会への貢献から生まれました。
Our mission is to provide affordable and accessible horsemanship opportunities to our community's youth, and to cultivate employment opportunities to our community at large.
To perpetuate this mission, we have developed youth programs and created over 100 jobs for our local Hale'iwa-Waialua community. 
​
Join us for a lesson or a trail ride, or host a private party レッスンやトレイルライドに参加したり、私たちと一緒にポニー乗馬でプライベートパーティーを開催しましょう。一生の思い出に残るような経験を一緒に培い、忘れられない瞬間を作り、築き上げることができる関係を育んでいきましょう。
The NSS scholarship program was created to nurture our mission to provide horsemanship opportunities to those who would not otherwise have access. Through our scholarship program, we successfully sponsor 1,200 lessons per quarter!
Applicants are asked to answer a few questions about their demographics, and recipients are chosen based upon financial need and academic achievement. Current students of NSS are also sometimes chosen as recipients based on their personal growth at the stables.
Our 2022 NSS Scholarship Application is currently open!
The NSS Work-Ride-Trade Program is designed to support youth who are interested in, and committed to, learning about horsemanship but are unable to afford formal lessons due to financial circumstance. Students enrolled in the program exchange their time and efforts working at the stables for formal horsemanship and horseback riding lessons provided by NSS Instructors.
This program has been the heart of the stables even before we officially opened to the public in August of 2021. Before we before we were able to hire an extensive equine-care team and expand our herd, students of the Work-Ride-Trade program put in the work with outstanding commitment. Many are still with us today, and some have even entered into employment with us.
In accordance with our mission, we have been able to offer over 80 employment positions in our community, and we are still hiring.
We are always looking for committed, diligent, and amiable individuals to join our team! Team positions include:
Horsemanship & Riding Lesson Instructors, Equine Support Staff, Livestock Caretakers, Receptionists, Client Service Representatives, Office Assistants, ATV Guides, Landscapers, Maintenance Workers, Carpenters, Machine Operators, Small Engine Mechanics, Custodians, and Native Plant Restoration Project Collaborators!
To find the list of positions we are actively hiring for or to apply, please click the button below!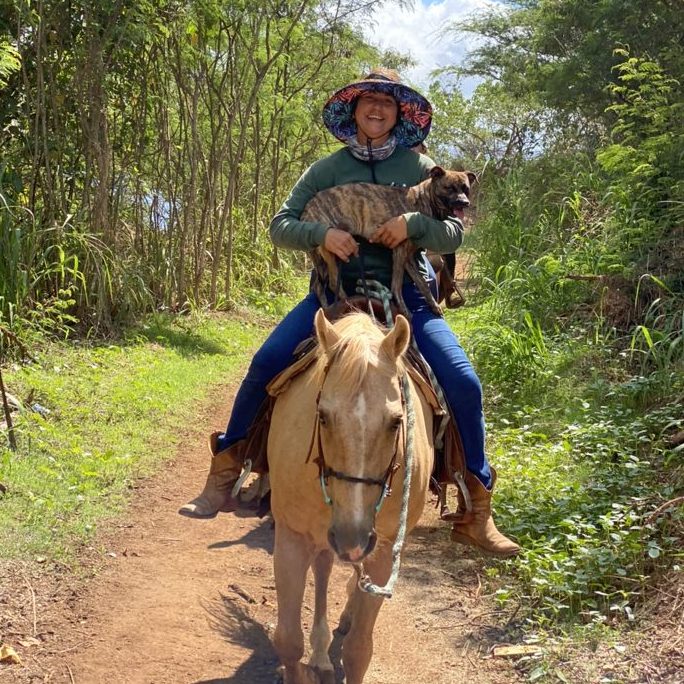 SOFIIA
Barn Manager
Meet Sofiia! She's a local girl who was raised in Waialua who has an extensive background in horsemanship. She's competed in horse shows, played polo, and more! Also…meet Wizard! A trusty sidekick, Wizard guides trail rides too!
​
" ❤️. "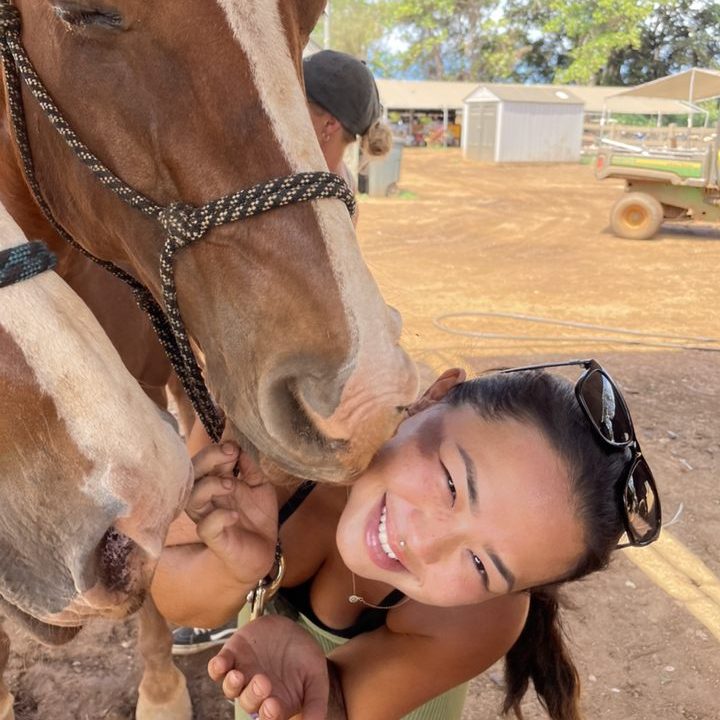 LACEE
Barn Manager
Meet Lacee! A Waialua native, she was born and raised here in this very town. Fun fact: Lacee is North Shore Stable's certified goat & sheep wrangler! When you come visit us, be sure to ask her about it!
​
"What do you call a fake noodle? …An impasta!"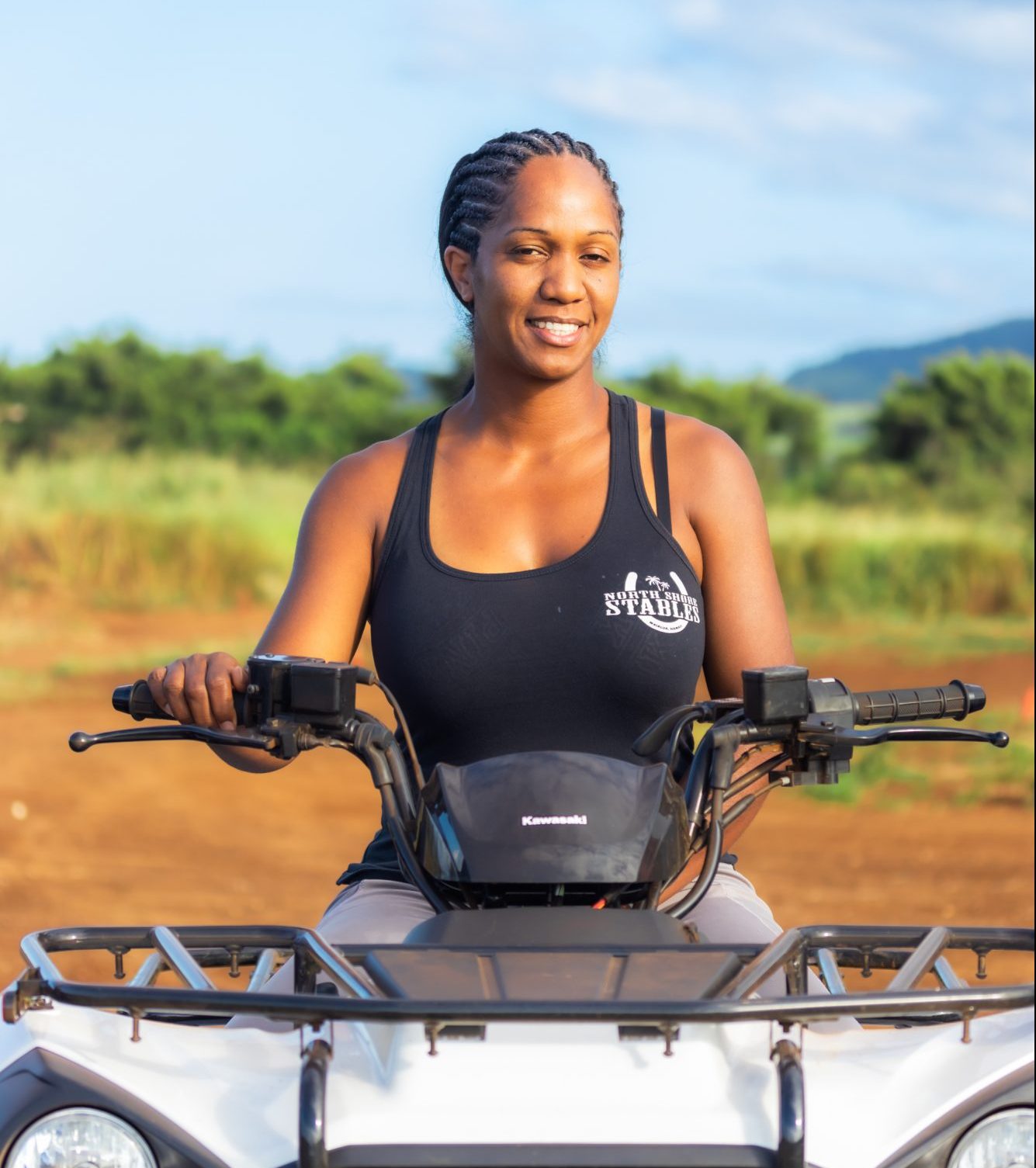 SANDRINA
Manager
Meet Sandrina! A true Waialua native, Sandrina was born & raised in this very town and continues to thrive in the community here. A woman of grit AND grace, she is someone who will always be there for those she cares for. She enjoys caring for her family, and her weekly full body massage of course!
​
"There's nothing quite like being at the stables, being outdoors and breathing the sweet Waialua country air!"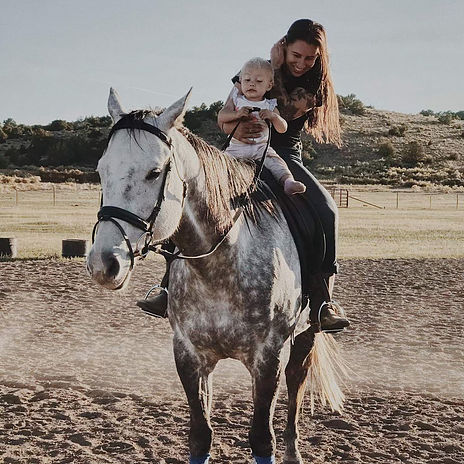 ANGIE
Horse Trainer
Meet Ang! She is born and raised here on the North Shore, started showing horses when she was five, and has also competed in various English and Western events. When she's not riding, you can find her near the ocean or up in the mountains!
​
"I'm looking forward to helping you all grow your knowledge, and passion, for horses!"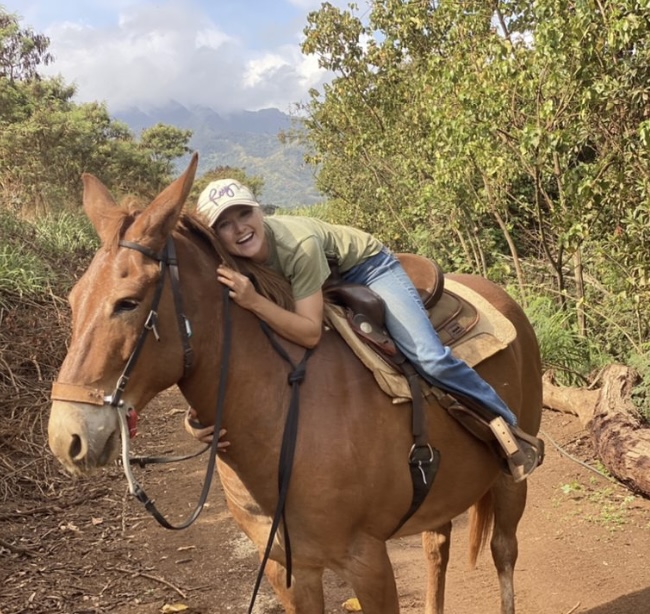 KYLIE
Instructor
Meet Kylie! She is the sweetest, and is an extremely knowledgable Instructor. We guarantee you will enjoy your lessons and trail rides with her!
​
"Can't wait to make some memories with you!"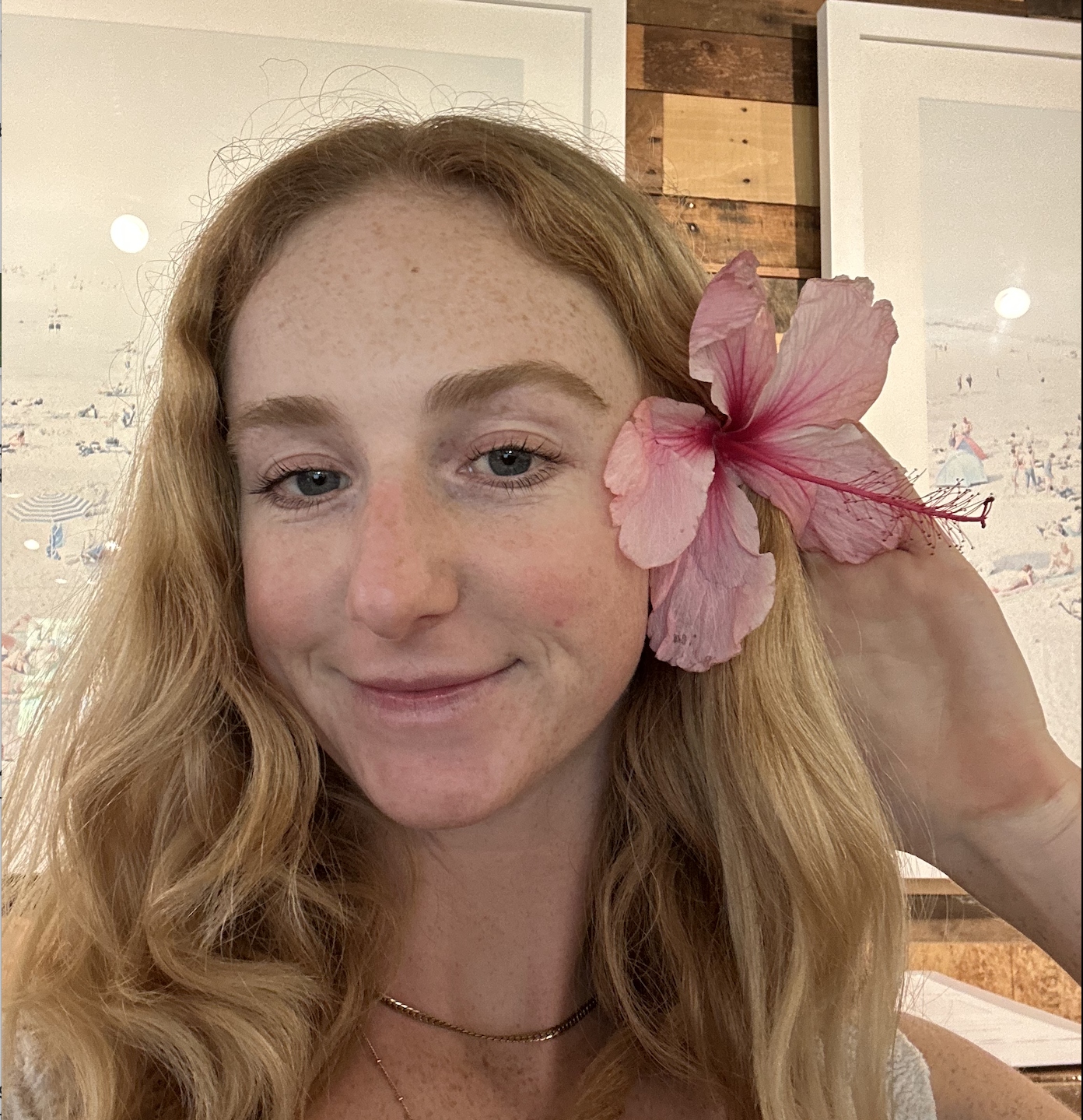 GRACE
Instructor
Meet Grace! As one of our very knowledgable horseback riding instructors, you can learn a lot from her! When she's not working with horses at the stables, you can find her surfing, hiking, or organizing wine tastings with friends!
​
"Three things I love about the stables: the staff, the beauty, and all the fun animals!"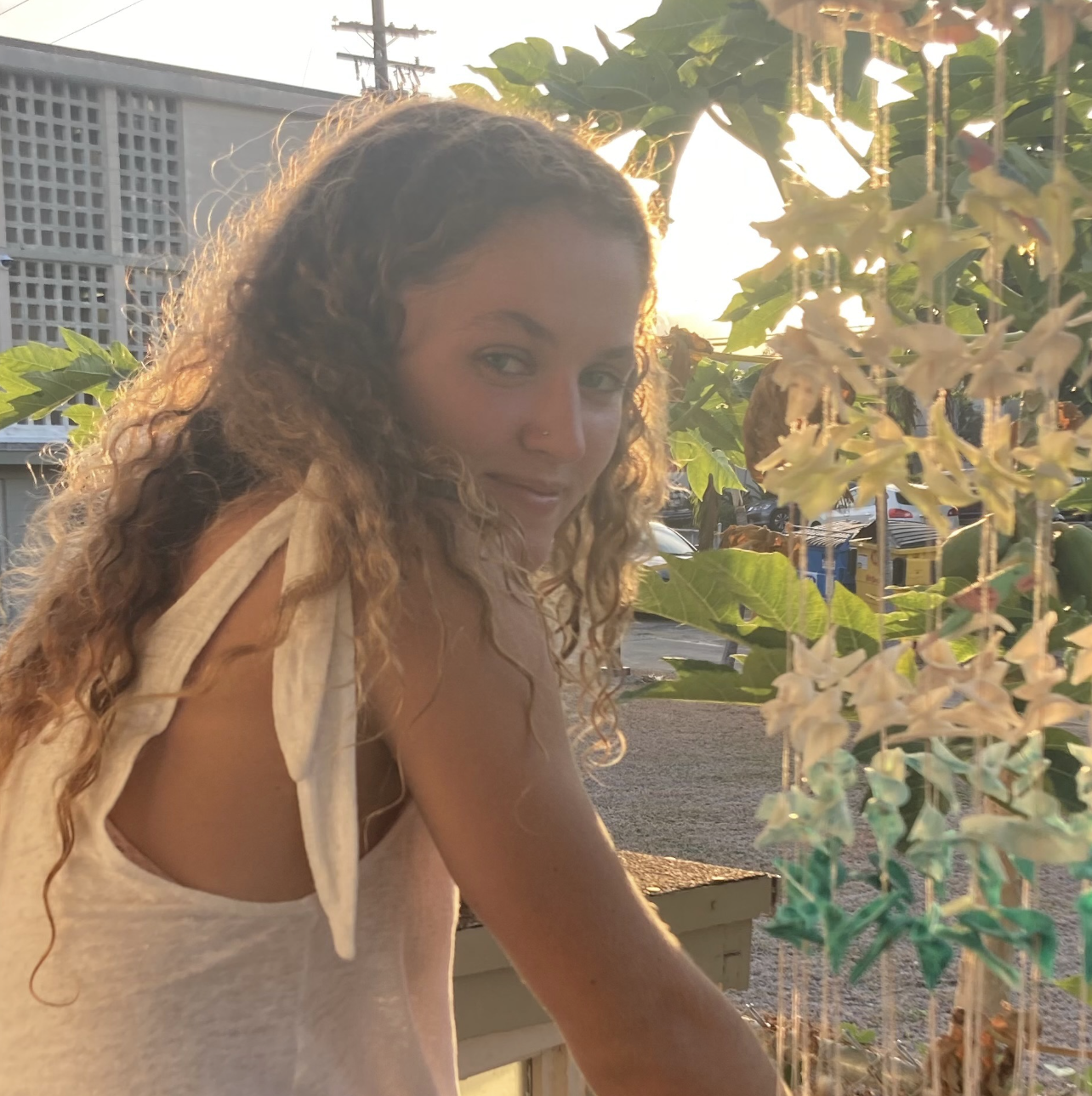 MEGAN
Instructor
Meet Megan! She has been riding horses since she was six years old and has a huge heart for all animals. When she's not at the stables she's working at a soil lab and on her degree in natural resources and environmental management.
​
"Can't wait to make memories with you all!"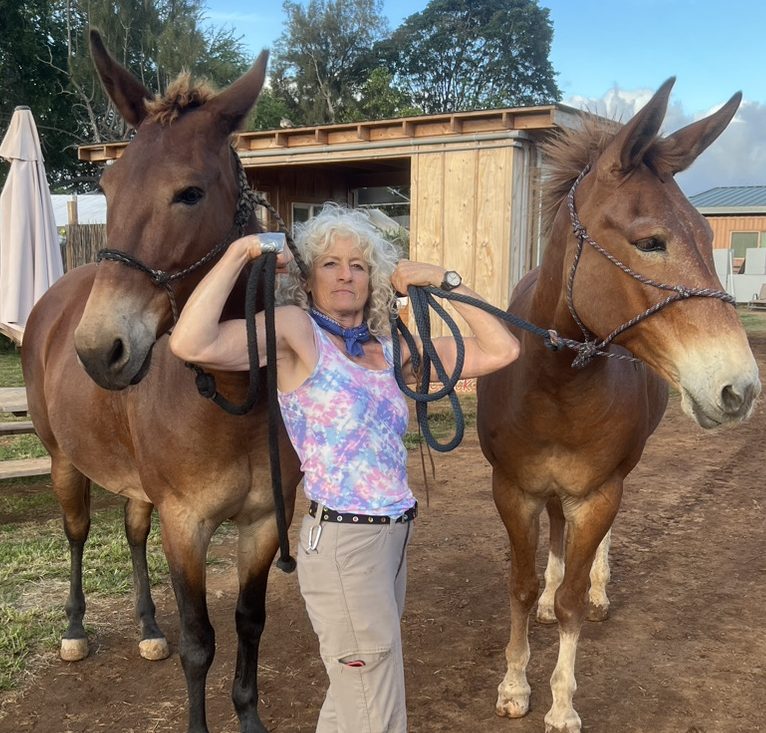 BONNIE
Instructor
Meet Bonnie! She has been riding horses since childhood and has given lessons for as long as she can remember. She has an extensive and impressive background including: the Equestrian Team at the University of Oregon, the Board of Directors of the NSTA (North Shore Trail Association), EAGALA Certification (Equine Assisted Growth and Learning Association), and co-founder of HEART (Equine Assisted Reflection and Therapy)!
"Combining horses with helping people is my passion. The smiles that a horse experience brings to people are the best part!"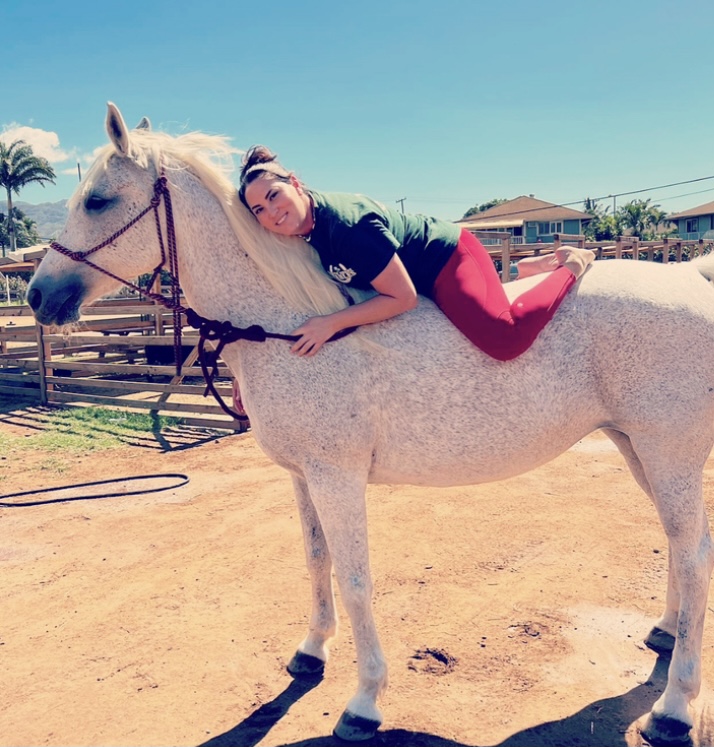 MEGHIN
Support Staff
Meet Meghin! Born and raised on the North Shore, if you're a North Shore local, you probably already know her! She is an awesome instructor, and we're so stoked to have her!
​
"Don't forget to come down to the stables to hang out with us!"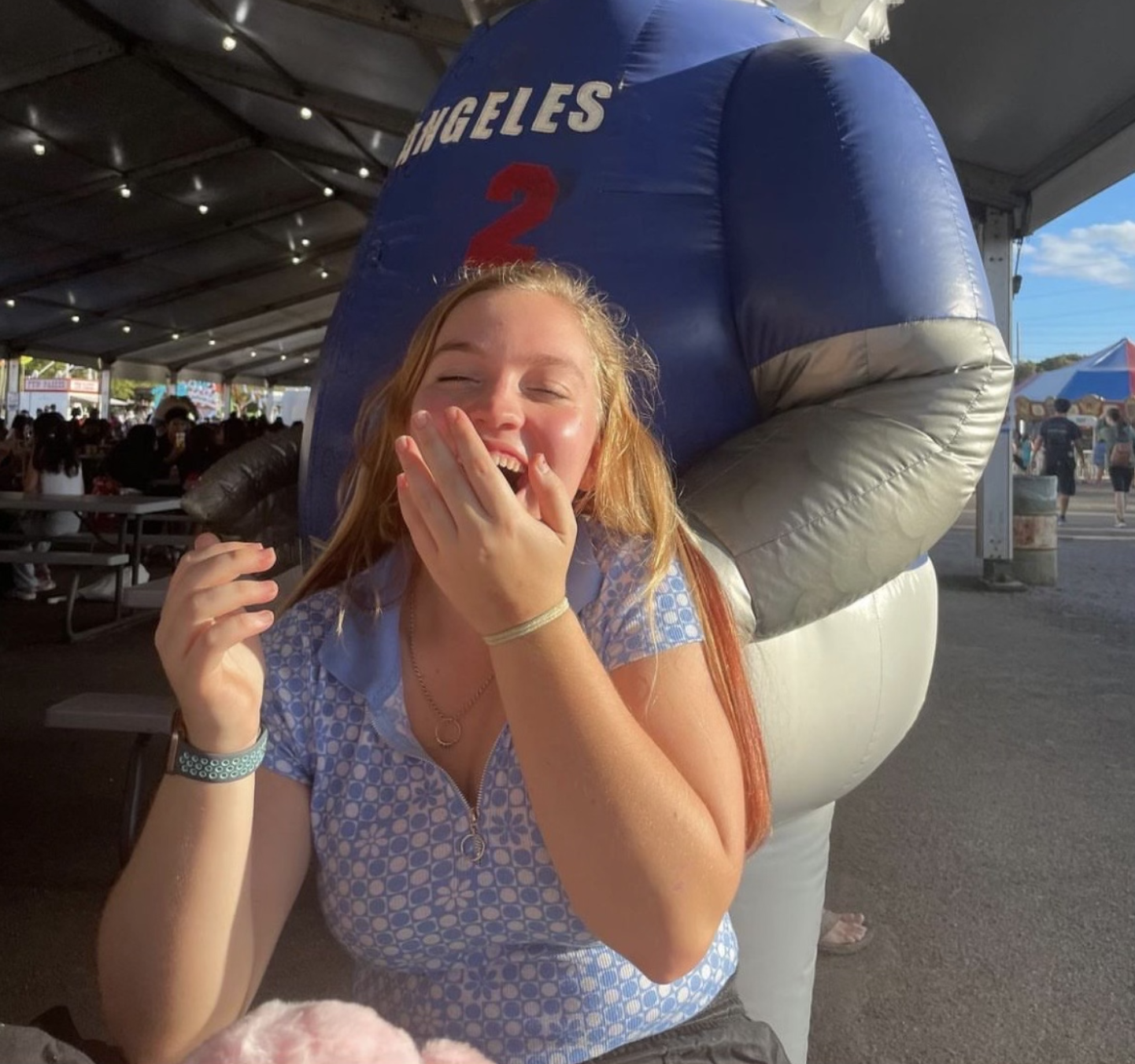 KALAMELA
Equestrian Support Staff
Meet Kalamela! Born and raised on the west side of O'ahu, she's worked at farms around the island since 7th grade! She loves working with animals, playing guitar & ukulele, reading, hiking, and playing video games. Fun fact: Kala started out as a scholarship student and now she's an employee!
​
"I love that North Shore Stables offers volunteer opportunities and scholarships, especially since I was the recipient of one!"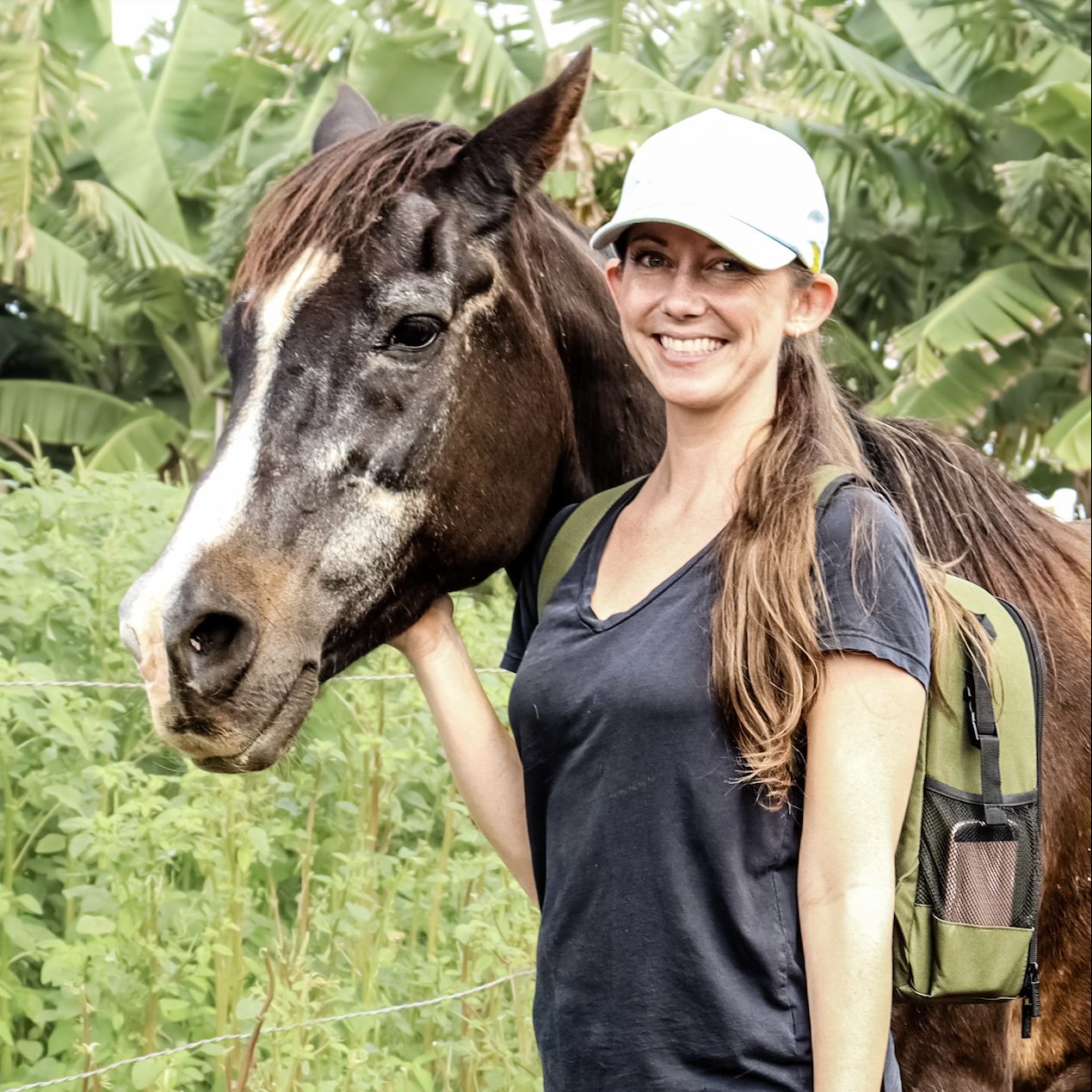 Amanda
Social Media / Photographer
Meet Amanda! She has been involved with North Shore Stables since the very beginning, and even before the beginning, when we started as a horse rescue program! She's enjoyed teaching lessons at the Stables, has worked in our office as a client service representative, and is now our in-house photographer!
​
"We have grown so much and I can't wait for you to join the journey with us!"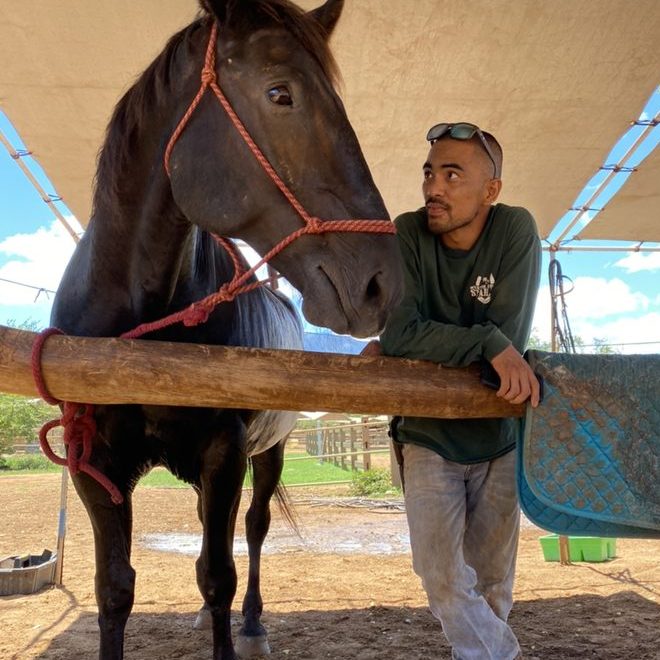 EDWIN
Irrigation Specialist
Meet Ed! He's a fellow graduate of Waialua HS, and a skilled NSS team member! He's been with the Stables since it was just a horse rescue, and came to adopt his own rescue horse!
​
"I've been on the journey from the very start, and it's crazy to see how far we've come!"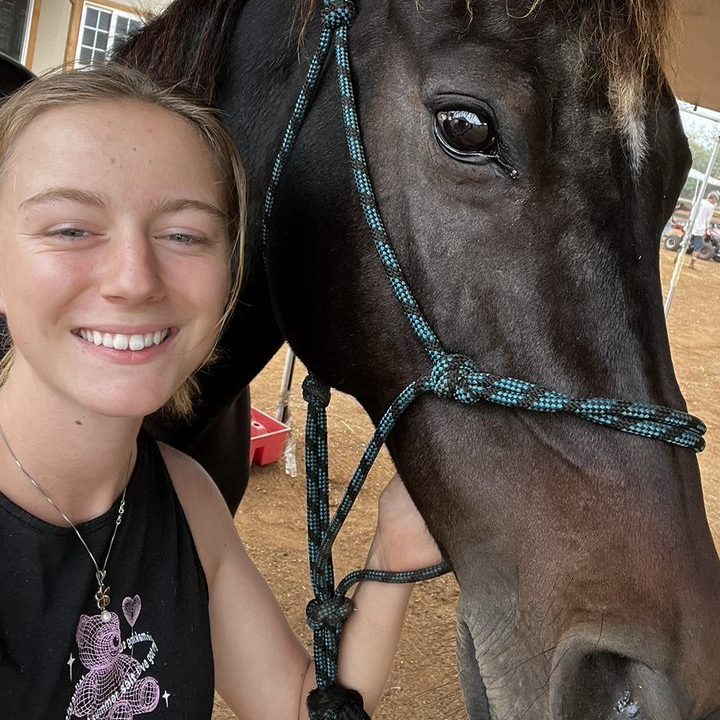 MADISON
Receptionist
Meet Madison! She's our front desk receptionist and your first smiling face when you visit us. She can help you make any reservation you need!
​
"I love exploring new hobbies and putting smiles on peoples' faces!"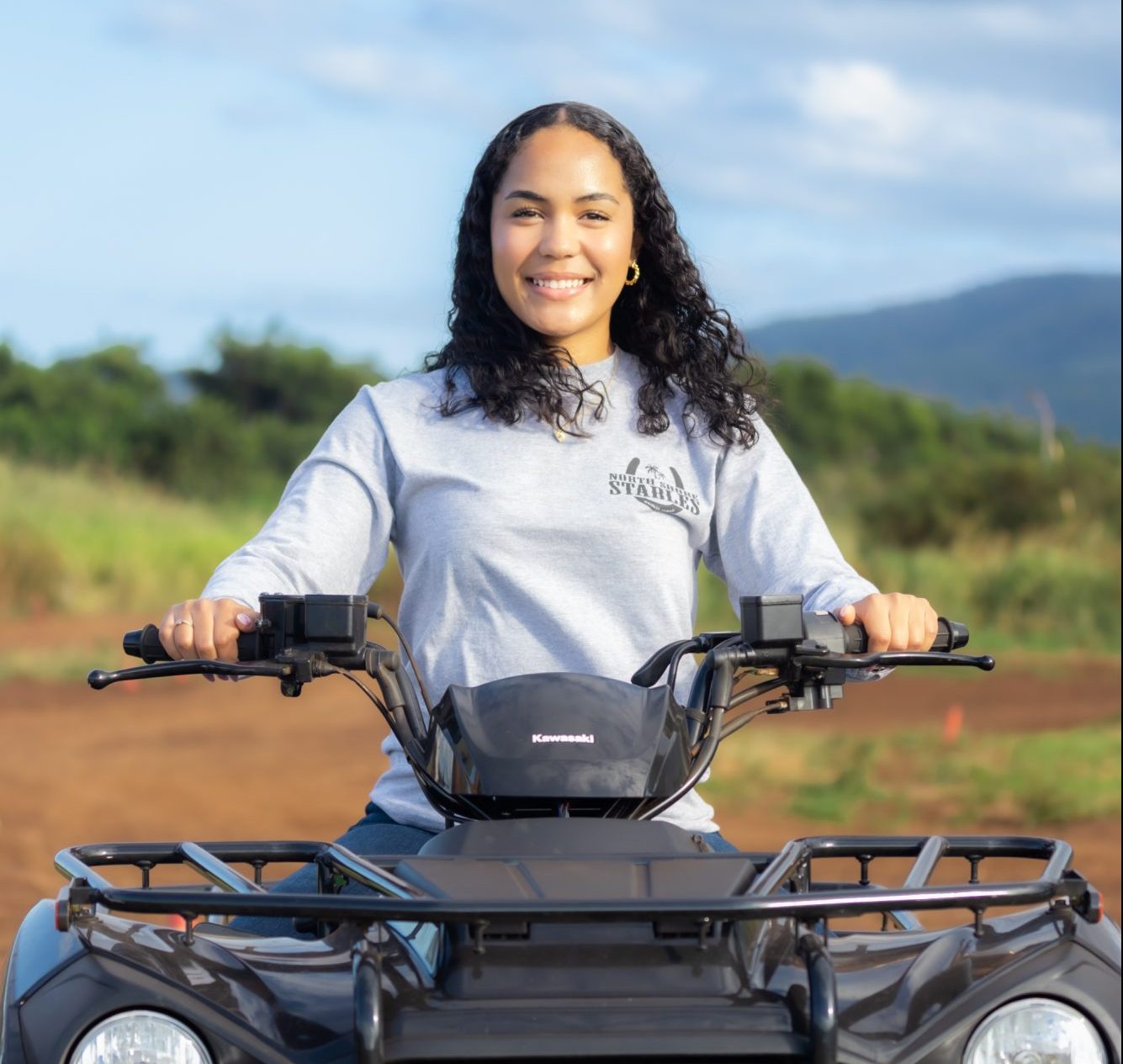 ALIYAH
ATV Guide
Meet Aliyah! Born & raised in Waialua, Aliyah graduated from Waialua HS and went off to Arizona for college! We're happy to have her back for the summer! When she's not managing the ATV crew, you can find her relaxing at the beach, shopping, or spending time with family.
​
"I enjoy helping out my family and my community."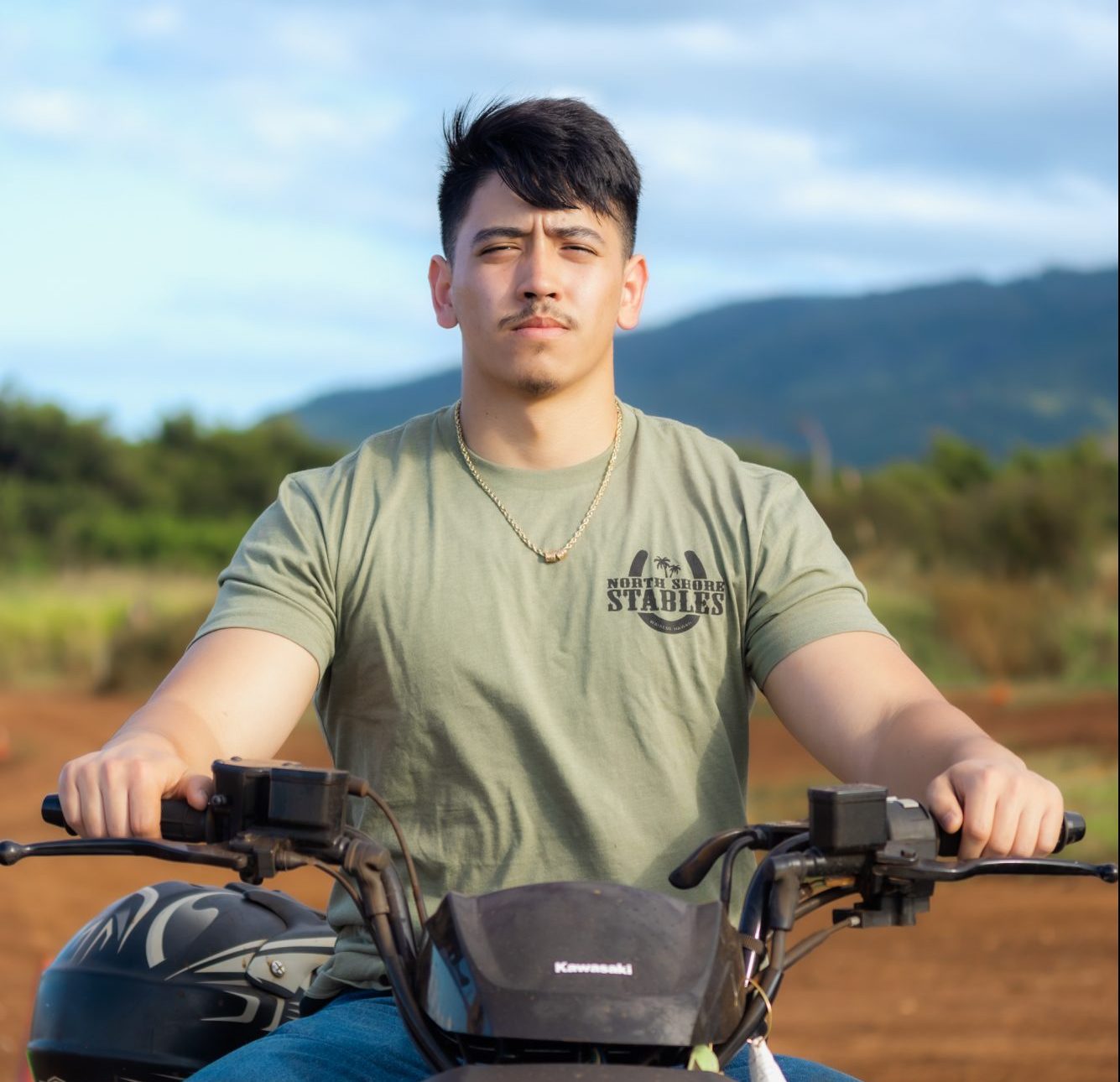 JUSTUS
ATV Guide
Meet Justus! Born & raised in Hawaii, he enjoys lifting & meal planning, but most of all, spending time with family. Benching 315 lbs, the boy is strong! You're in safe hands on the ATV track with Justus!
​
"My favorite thing about my job is meeting new people everyday!"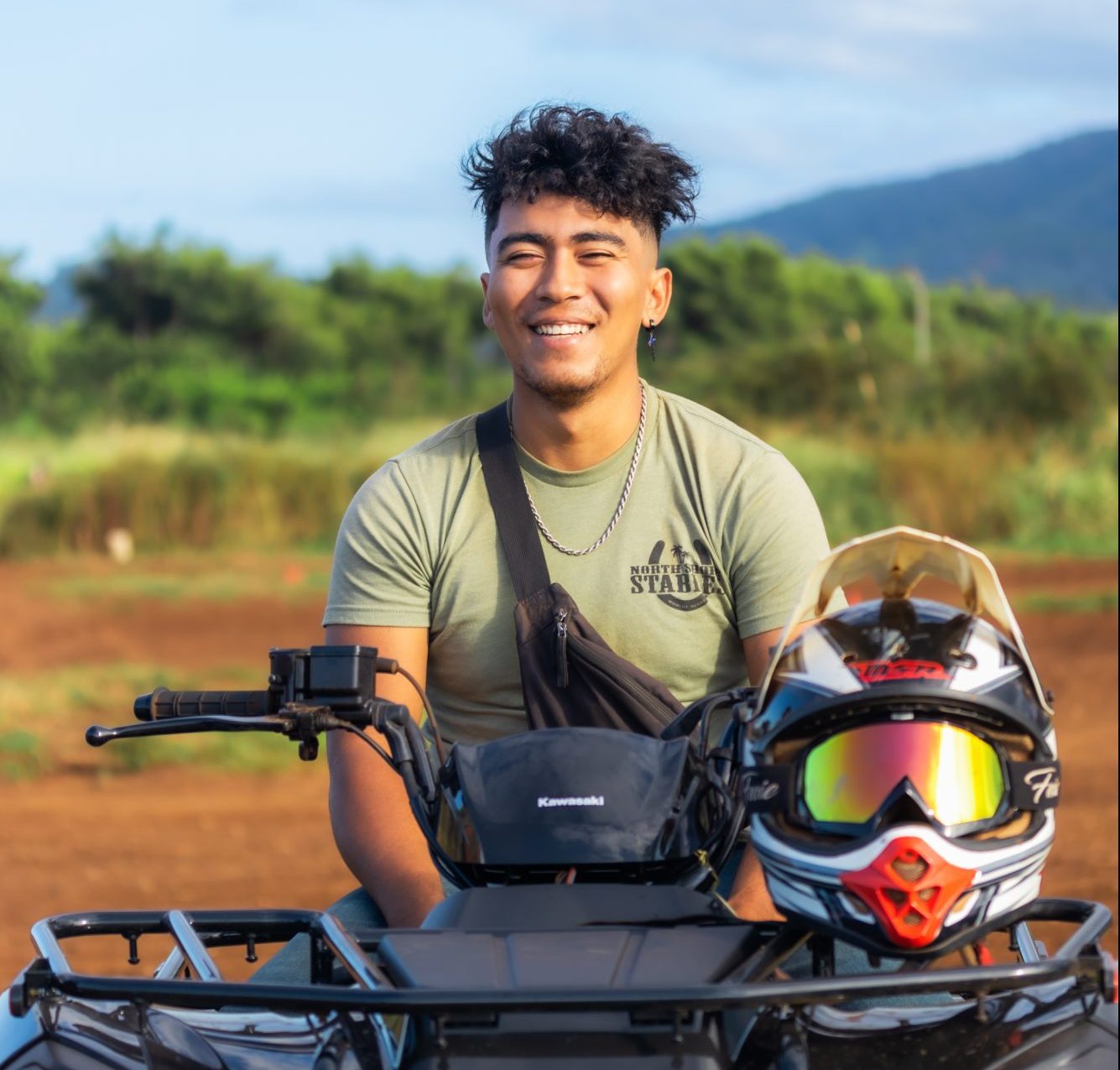 JARED
ATV Guide
Meet Jared! Born & raised in Haleiwa, this local boy loves to draw, body board, spend time with his daughter, and add some BOOM to vehicle sound systems!
​
"I love meeting customers from different backgrounds and working with great co-workers!"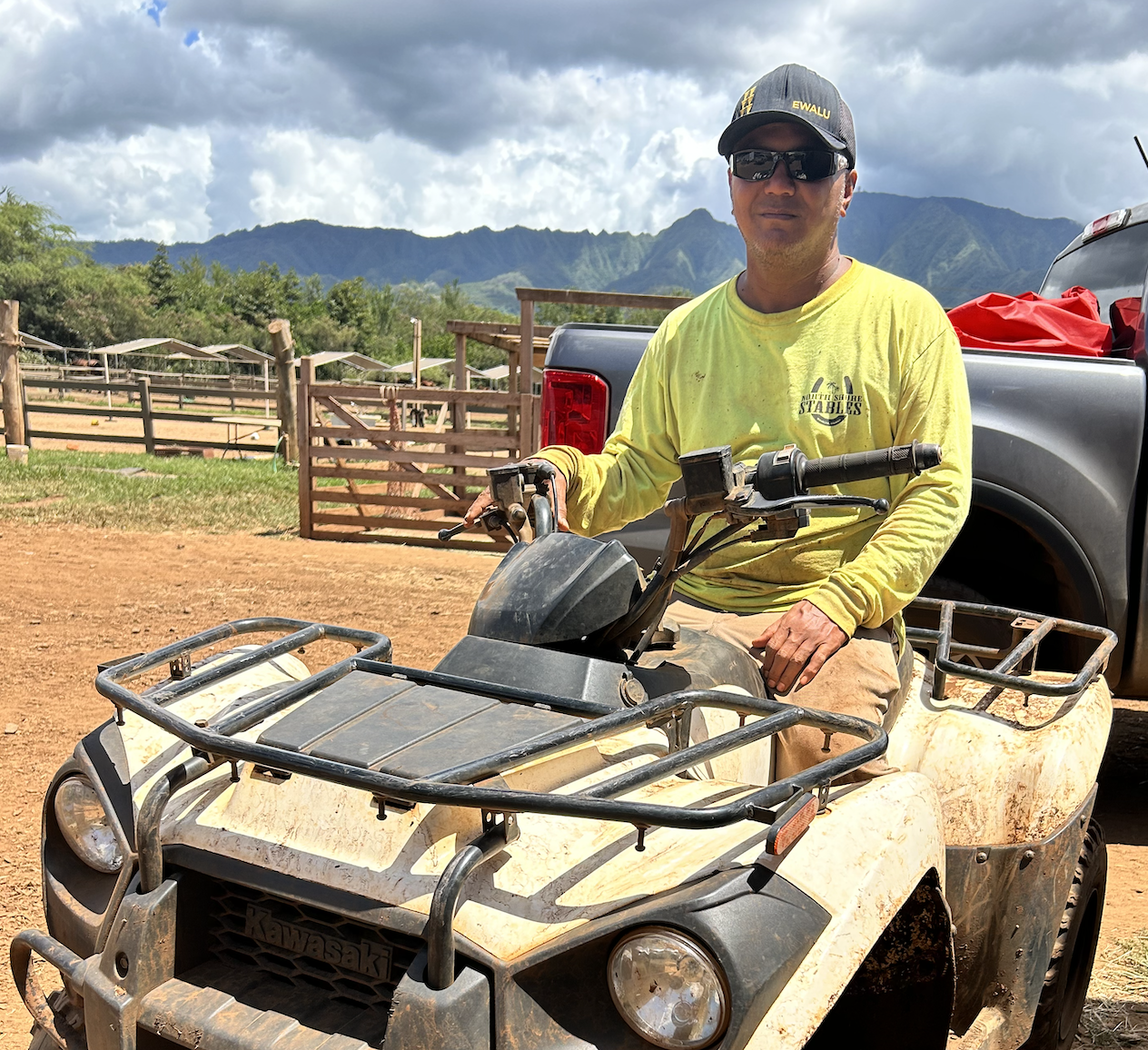 DALE
ATV Guide
Meet Dale! While he's lived more places than we can count, he's happily made Hawaii his home for the past 18 years. A single father of 3, he loves to go bowling with his kids and bring them down to the stables to hang out with everyone! When he's not working or with his keiki, you can find him riding his motorcycle!
​
"I am able to succeed because I have a very strong support system here, my kids love the place, and I gotta say, the fresh air and ocean views are pretty nice too."
TRISTYN
Livestock Caretaker
Meet Tristyn! She is a crucial part of our livestock caretaking team, keeping all our furry friends happy and healthy. This Wahiawa native loves writing, illustrating, playing instruments, and perpetuating history through her sewing skills!
​
"Every time I come to work, there's something new!"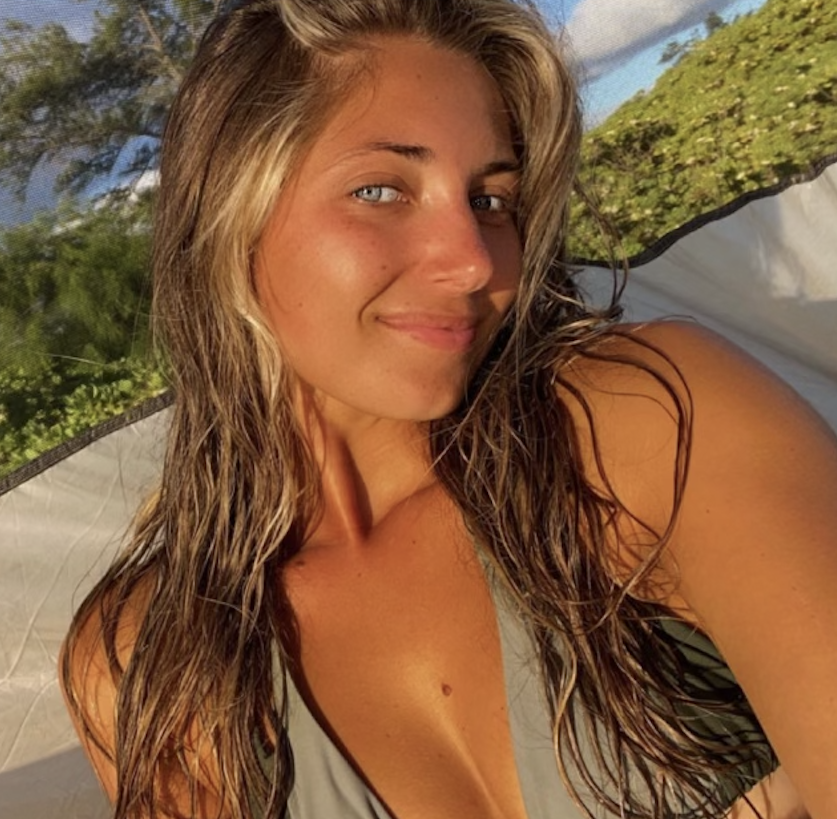 SLADE
Interim Photographer / Private Event Coordinator
Meet Slade! She's our interim on-site photographer, and she'll be helping organize private events! When not at the stables, she likes to dive for shells, hike, draw, and paint! An athlete at heart, she's competed in college track & field as well as basketball!
​
"I'm new, but I think all the activities offered here at the stables are so cool. There's so many new projects here working to perpetuate local culture, and I'm here for it!"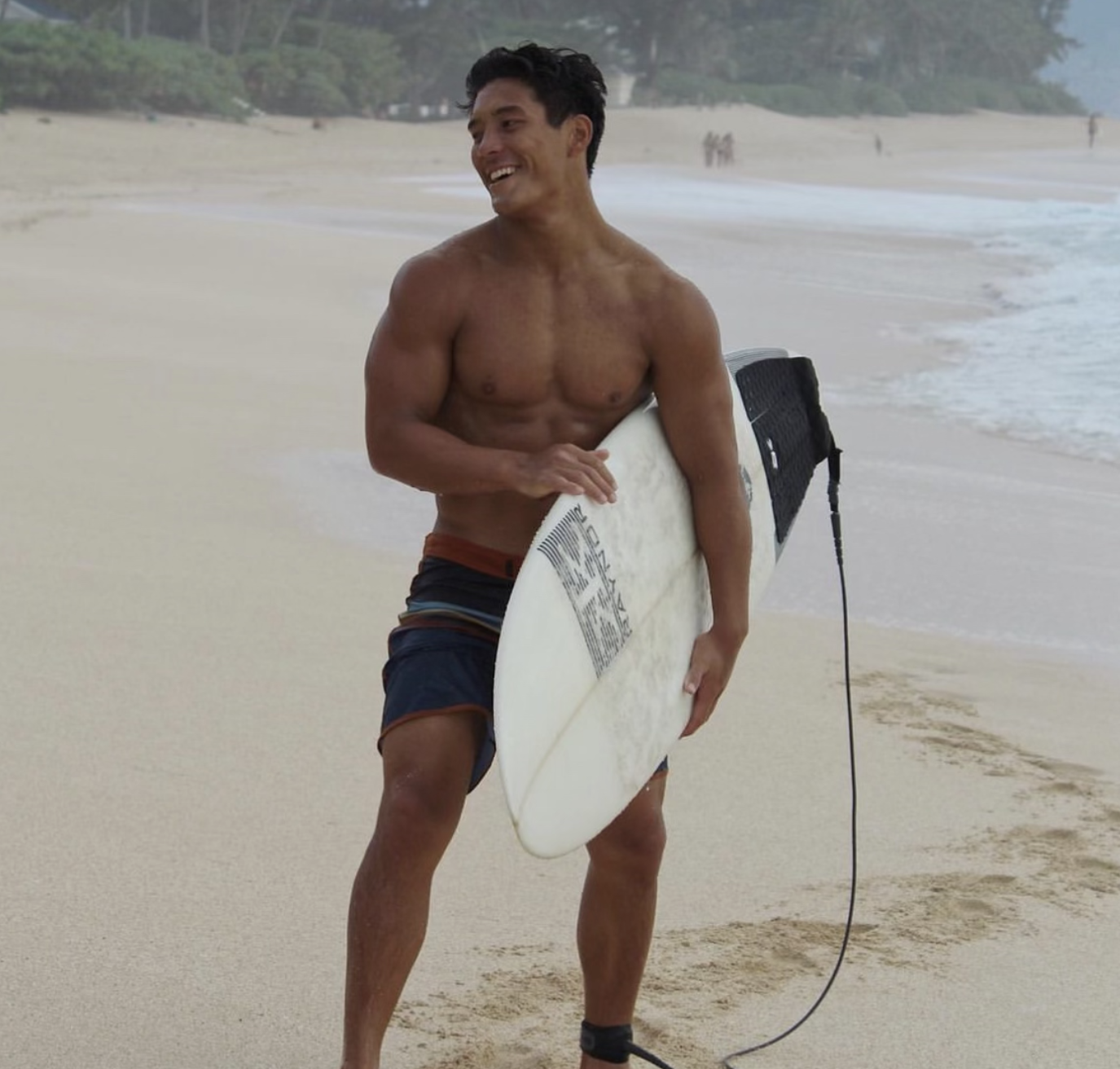 KAMA
Waterman / Fishing Guide
Meet Kama! A local boy born & bred in Haleiwa, Kama's a naturally talented waterman. He enjoys any activity out on the ocean (surfing, diving, fishing, paddling), as well as traveling and wrestling too! Fun fact: while in California for college, Kama earned the wrestling 2016 state champion title for 165 lbs!
​
"I love the local family environment the stables offers, and I'm stoked to start getting more people to the water!"
ALAKA'I
Maintenance
Meet Alaka'i! He's born and raised in Waialua, and loves going to the beach and riding dirt bikes. A visual learner, this 16 year old is undergoing hands-on summer apprenticeships with vocational experts we have on site ~ and he's learning quick too!
​
"My favorite thing about the stables is the people I work with!"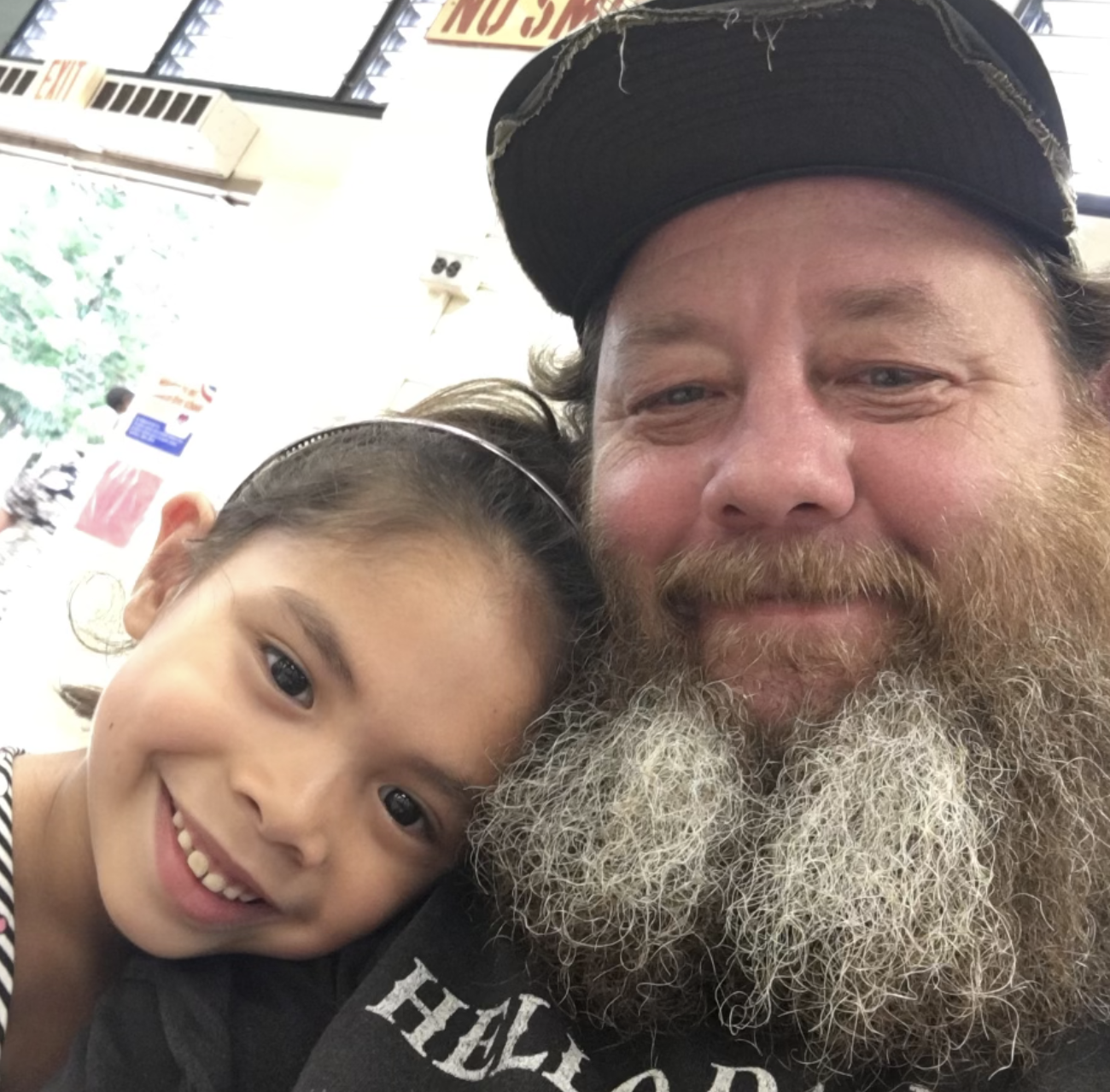 OPIE
ATV Mechanic / Maintenance
Meet Opie! He has traveled the world, spent 20 years serving the US Army with 4 combat tours, and is a Purple Heart & Bronze Star recipient. Finding peace in Hawaii back in '08, Opie's been here ever since. When he's not at the stables, you can find him riding motorcycles, going to church, spending time with his kids, or cooking!
​
"What's there not to like? I got fresh air, a gorgeous country side setting, and I'm surrounded by cute animals and great people."