Largest horseback riding lessons facility in Hawai'i, with over 200 continuing students.
77% of staff are Hawai'i-born, while the remaining percentage are newly established Hawai'i residents.
Created over 80 stable job opportunities, and are still currently hiring.
ノースショア・ステーブルズは、乗馬への熱意と地域社会への貢献から生まれました。
Our mission is to provide affordable and accessible horsemanship opportunities to our community's youth, and to cultivate employment opportunities to our community at large.
To perpetuate this mission, we have developed youth programs and created over 100 jobs for our local Hale'iwa-Waialua community. 
​
Join us for a lesson or a trail ride, or host a private party レッスンやトレイルライドに参加したり、私たちと一緒にポニー乗馬でプライベートパーティーを開催しましょう。一生の思い出に残るような経験を一緒に培い、忘れられない瞬間を作り、築き上げることができる関係を育んでいきましょう。
The NSS scholarship program was created to nurture our mission to provide horsemanship opportunities to those who would not otherwise have access. Through our scholarship program, we successfully sponsor 1,200 lessons per quarter!
Applicants are asked to answer a few questions about their demographics, and recipients are chosen based upon financial need and academic achievement. Current students of NSS are also sometimes chosen as recipients based on their personal growth at the stables.
Our 2022 NSS Scholarship Application is currently open!
The NSS Work-Ride-Trade Program is designed to support youth who are interested in, and committed to, learning about horsemanship but are unable to afford formal lessons due to financial circumstance. Students enrolled in the program exchange their time and efforts working at the stables for formal horsemanship and horseback riding lessons provided by NSS Instructors.
This program has been the heart of the stables even before we officially opened to the public in August of 2021. Before we before we were able to hire an extensive equine-care team and expand our herd, students of the Work-Ride-Trade program put in the work with outstanding commitment. Many are still with us today, and some have even entered into employment with us.
In accordance with our mission, we have been able to offer over 80 employment positions in our community, and we are still hiring.
We are always looking for committed, diligent, and amiable individuals to join our team! Team positions include:
Horsemanship & Riding Lesson Instructors, Equine Support Staff, Livestock Caretakers, Receptionists, Client Service Representatives, Office Assistants, ATV Guides, Landscapers, Maintenance Workers, Carpenters, Machine Operators, Small Engine Mechanics, Custodians, and Native Plant Restoration Project Collaborators!
To find the list of positions we are actively hiring for or to apply, please click the button below!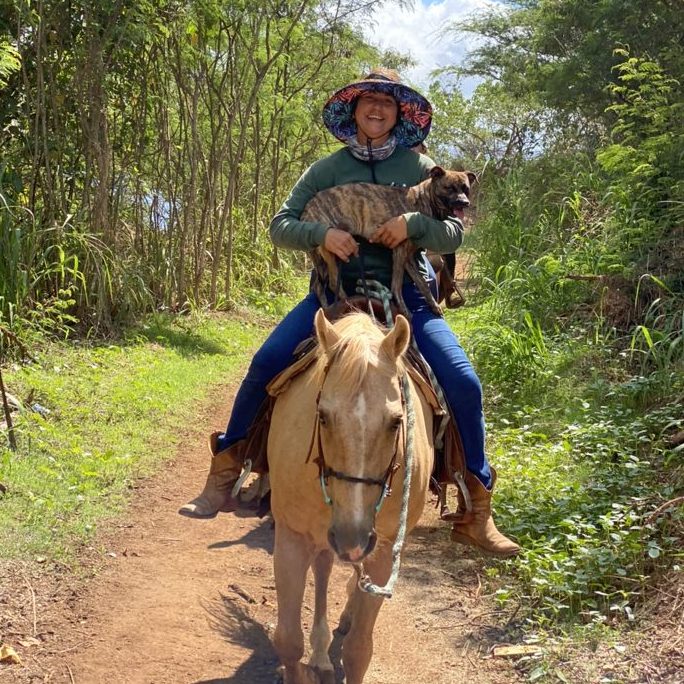 SOFIIA
Barn Manager
Meet Sofiia! She's a local girl who was raised in Waialua who has an extensive background in horsemanship. She's competed in horse shows, played polo, and more! 
​
" ❤️. "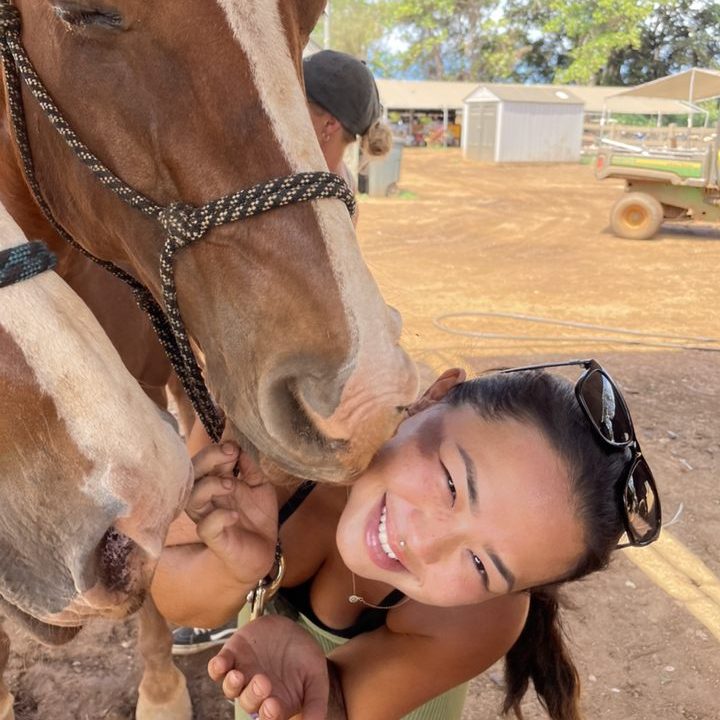 LACEE
Barn Manager
Meet Lacee! Nobody will crack you up like Lacee, she's hilarious and we can't get enough!
​
"What do you call a fake noodle? …An impasta!"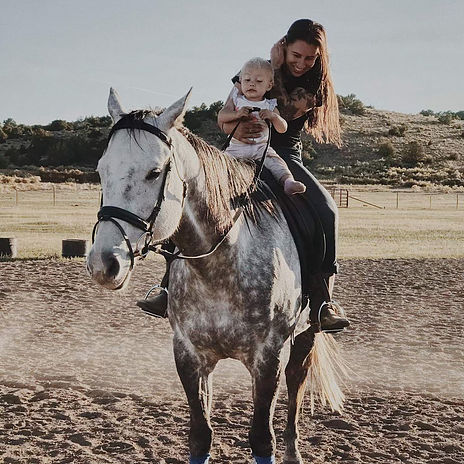 ANGIE
Horse Trainer
Meet Ang! She is born and raised here on the North Shore, started showing horses when she was five, and has also competed in various English and Western events. When she's not riding, you can find her near the ocean or up in the mountains!
​
"I'm looking forward to helping you all grow your knowledge, and passion, for horses!"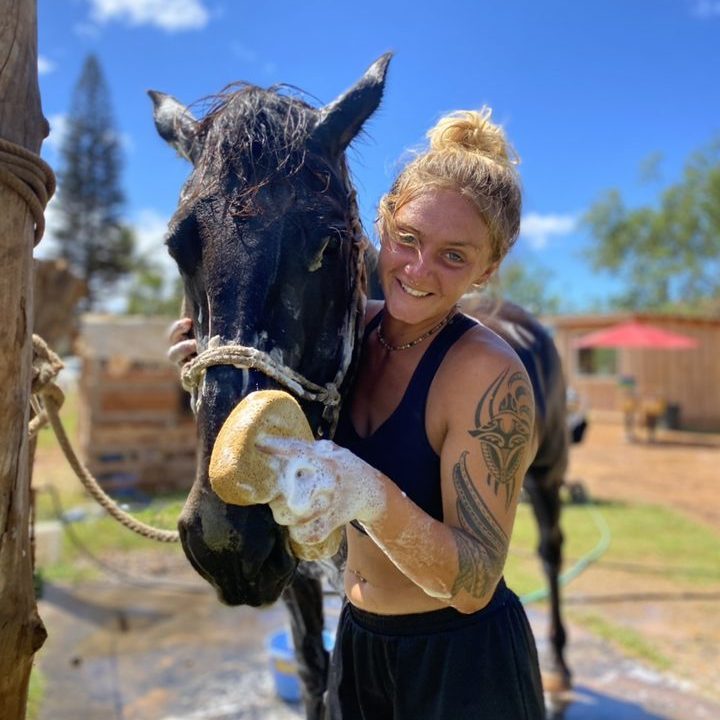 BRE
Instructor
Meet Bre! She is energetic, an animal lover, and she is amazing with kids! She is one of our most requested instructors for keiki lessons, because she makes them so fun!
​
"I love teaching lessons of all disciplines & I'm ready to share fun experiences with you!"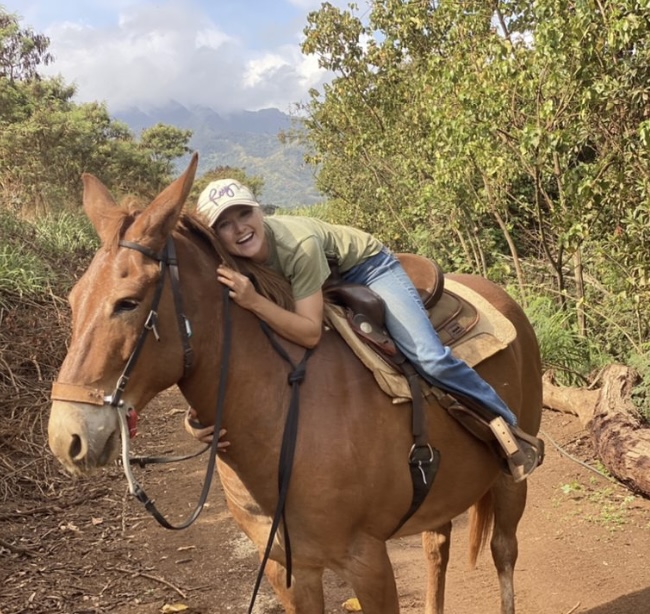 KYLIE
Instructor
Meet Kylie! A local girl from the North Shore, Kylie lives next to the famous Sunset Beach! She is the sweetest, and we guarantee you will enjoy your lessons or trail rides with her!
​
"Can't wait to make some memories with you!"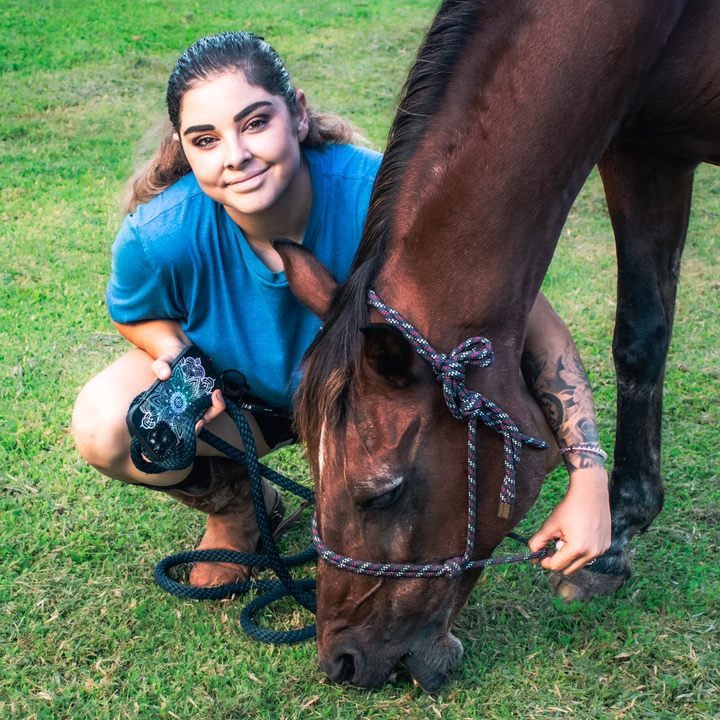 KATIE
Instructor
Meet Katie! She's a very talented rider with an extensive experience working with horses, and we are so excited to have her join the NSS team! She's started instructing lessons from beginner to advanced levels!
​
"Excited to share my expertise with all my future students!"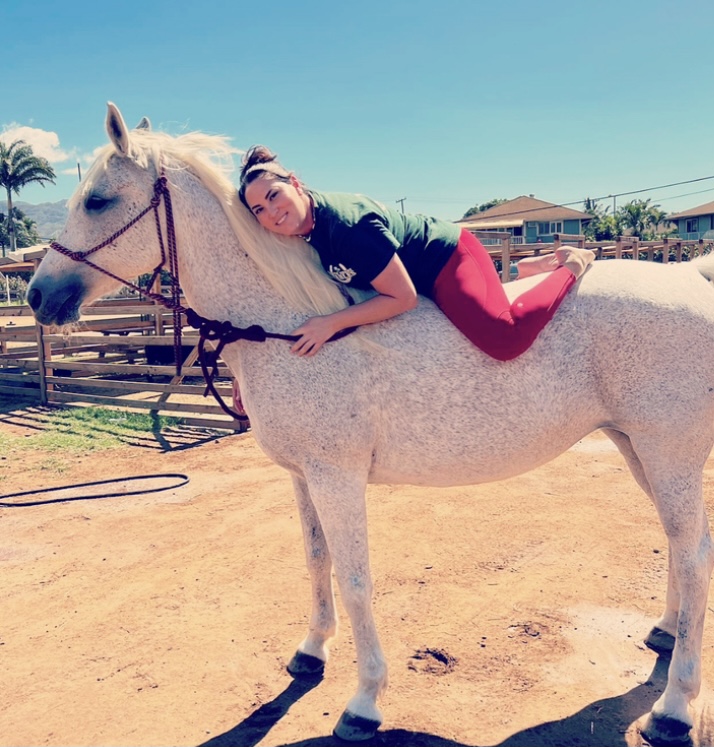 MEGHIN
Instructor
Meet Meghin! Born and raised on the North Shore, if you're a North Shore local, you probably already know her! She is an awesome instructor, and we're so stoked to have her!
​
"Don't forget to come down to the stables to hang out with us!"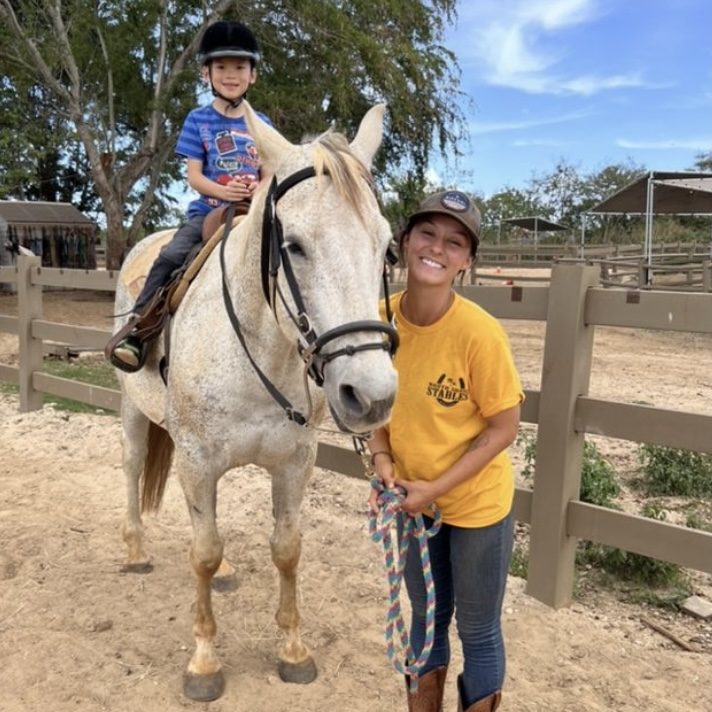 LYNNSEY
Support Staff
Meet Lynnsey! She is the sweetest person you'll ever meet! It's no wonder why all the keiki love her!
​
"Don't let this sweetness fool ya!"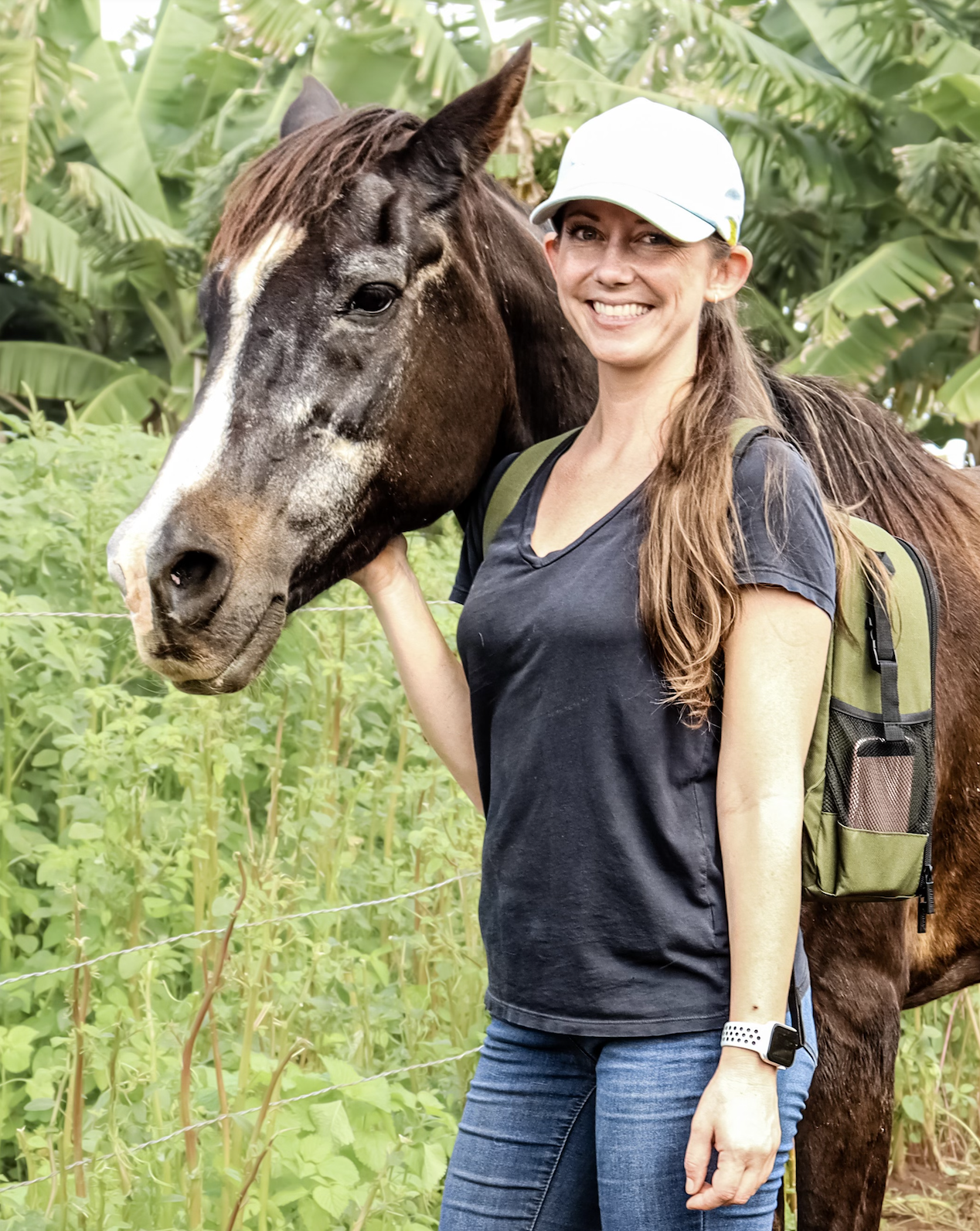 Amanda
Social Media / Photographer
Meet Amanda! She has been involved with North Shore Stables since the very beginning, and even before the beginning, when we started as a rescue program! She's enjoyed teaching lessons at the Stables, has worked in our office as a client service representative, and is now our in-house photographer!
​
"We have grown so much and I can't wait for you to join the journey with us!"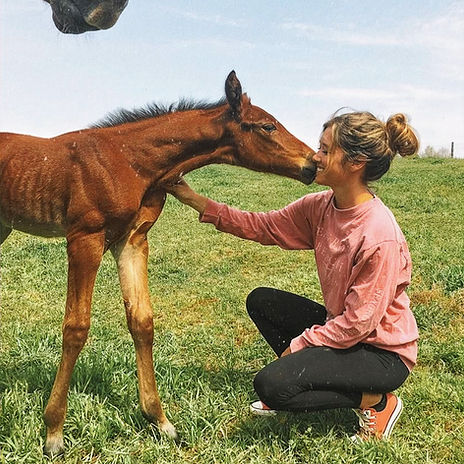 Claire
Social Media / Photographer
Meet Claire! Although she doesn't live here in Waialua anymore, she has spent her whole life working with and loving horses. She's enjoyed teaching lessons at North Shore Stables, and now runs our social media platforms! When she's not hanging out with ponies, she loves surfing, photography, and taking her two dogs to the beach!
​
"I can't wait to see your love for horses and this special place grow!"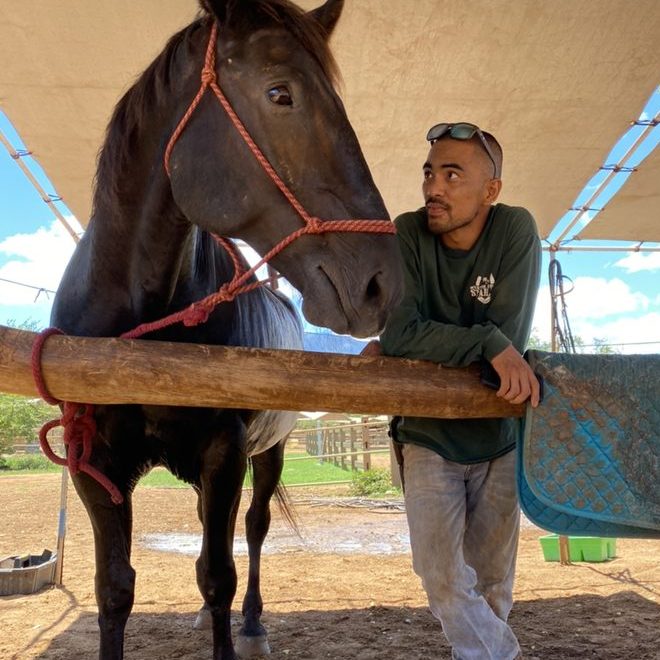 EDWIN
Irrigation Specialist
Meet Ed! He's a fellow graduate of Waialua HS, and a skilled NSS team member! Even though he doesn't directly work with the horses, he's been with the Stables since it was just a horse rescue, and came to adopt his own rescue horse!
​
"I've been on the journey from the very start, and it's crazy to see how far we've come!"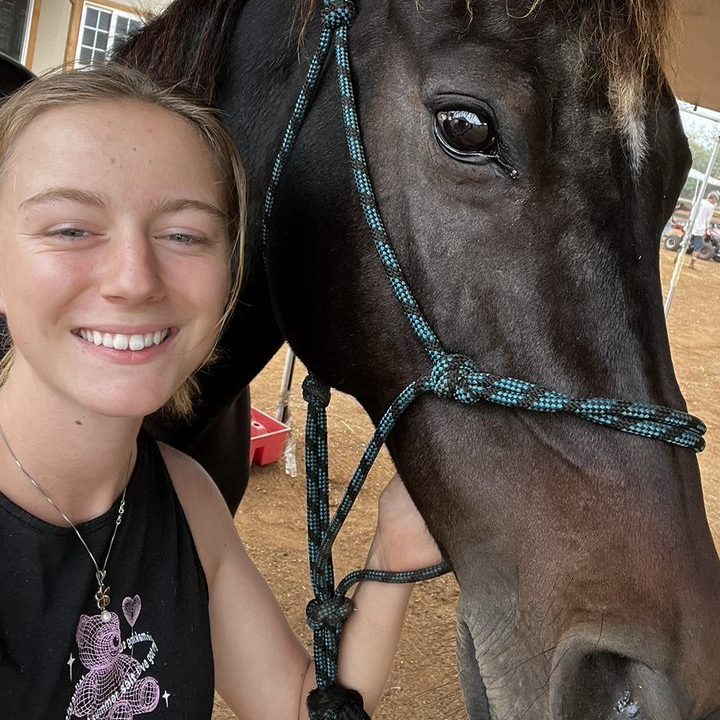 MADISON
Receptionist
Meet Madison! She's our front desk receptionist and occasional goat, bunny, duck, and chicken wrangler! (The front desk is right next to our petting zoo haha)
​
"I love exploring new hobbies and putting smiles on peoples' faces!"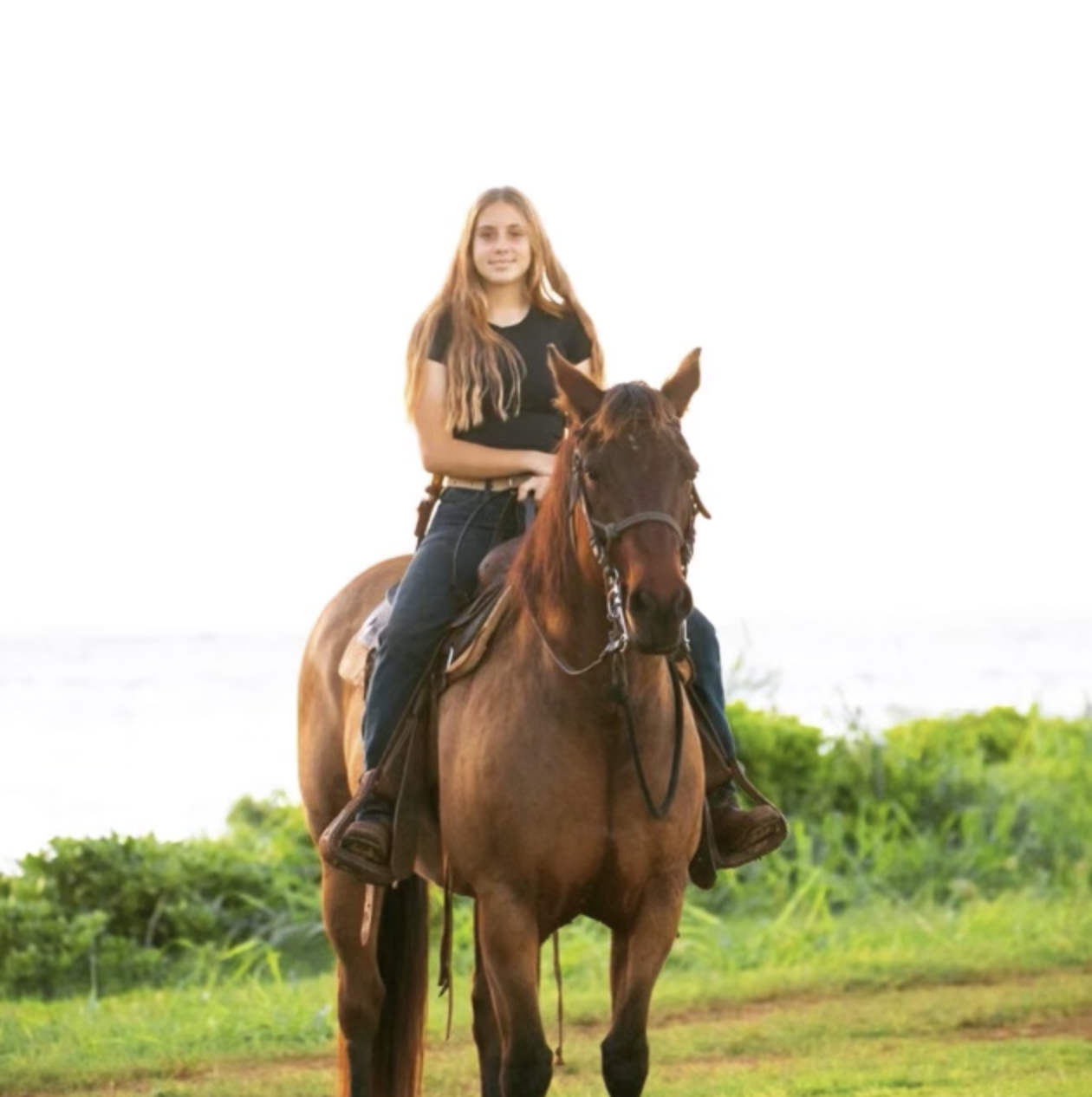 LAYLA
Youth Instructor
Meet Layla! She was born and raised here in Waialua and has always loved horses. She has been with North Shore Stables since before its opening to the public, and was part of the original Work-Ride-Trade crew! She's learned a lot since then, and is now a Youth Instructor!
​
"I excited to get involved in high school rodeo and I still love learning as much as I can about horses!"