Ha'awina Hui (Homework/Tutoring Group)
Grades K – 6
$50 – $65/child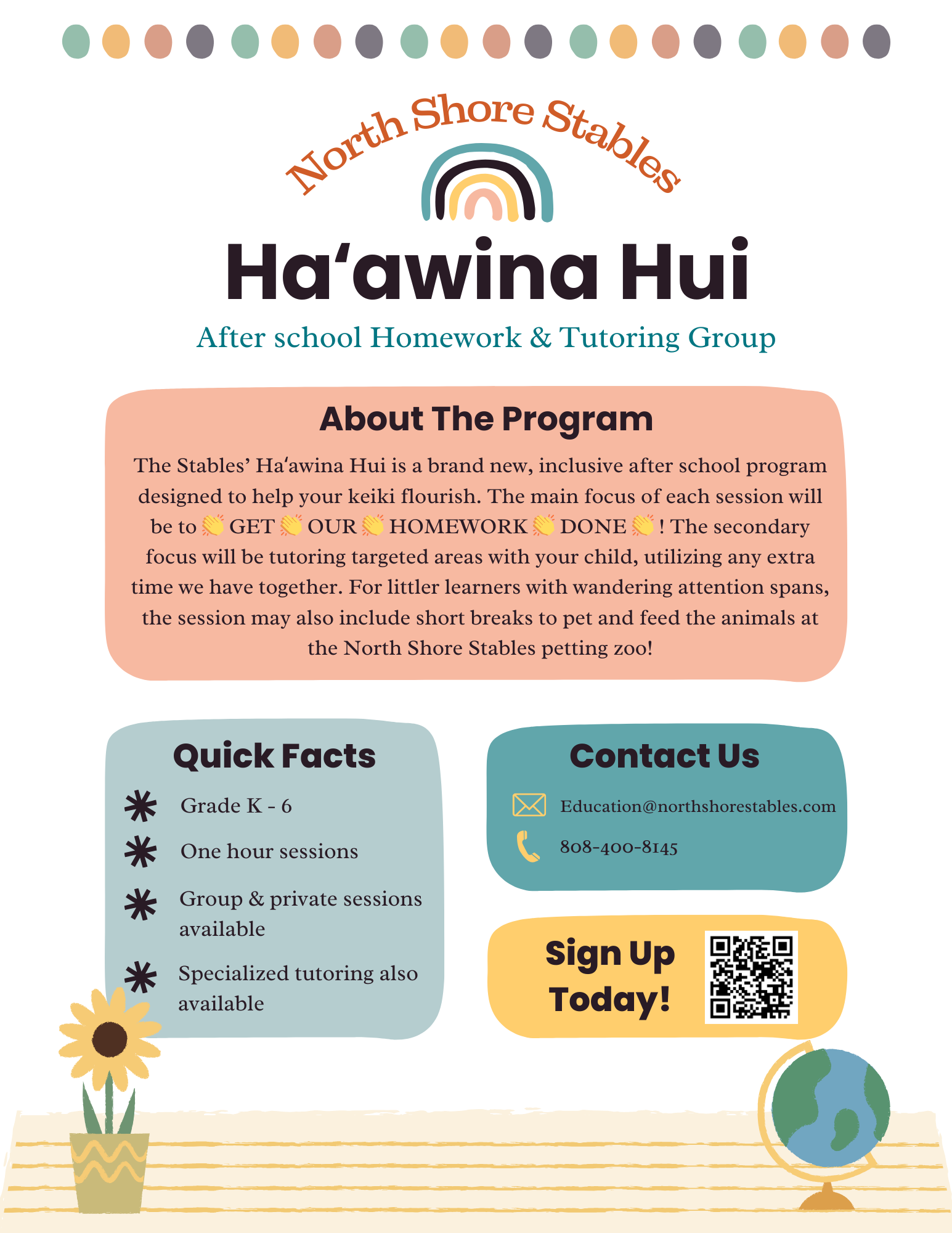 About The Program
The Ha'awina Hui is a multifaceted homework & tutoring group hosted in an engaging and inclusive environment for children in grades K-6.
The main focus of our session will be to 👏 GET 👏 OUR 👏 HOMEWORK 👏 DONE 👏 so mom and dad don't have to worry about it! The secondary focus will be tutoring targeted areas with your child, utilizing any extra time we have during the session.
For littler learners with wandering attention spans, the session may also include short breaks to pet and feed the animals at the North Shore Stables petting zoo!
If you would rather focus session time on targeted tutoring entirely, please let us know beforehand.
What to Bring
Please have your child come prepared with the following:
Their homework
Any homework supplies they need (pencils, erasers, crayons, etc.)
Water bottle
Snack (if you think they might get hungry)
If your child has specific questions from something they are learning in school, or if you have a targeted learning goal for them, please contact us beforehand. If you are unable to contact us before your reserved session, please send your child with a note or let us know briefly what those questions or goals are when you arrive.
Requirements
Child must be able to use the restroom on their own
Parents must complete a release of liability form AND emergency contact form prior to first session
Terms & Conditions
Group session will have no more than 5 keiki in one group
Late pickup fees ($5 for every 10 minutes after 15 minute grade period)
We reserve the right to refuse service or terminate sessions
お問い合わせ
808 400 8145
education@northshorestables.com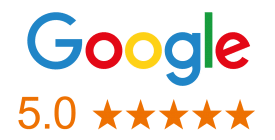 This place is awesome! Beautiful views, atv rides, horse rides and an overall great experience. I will be back.
チェックアウト時にハワイの消費税が適用されます。ノ弊社は、予告なく価格を変更する権利を有します。