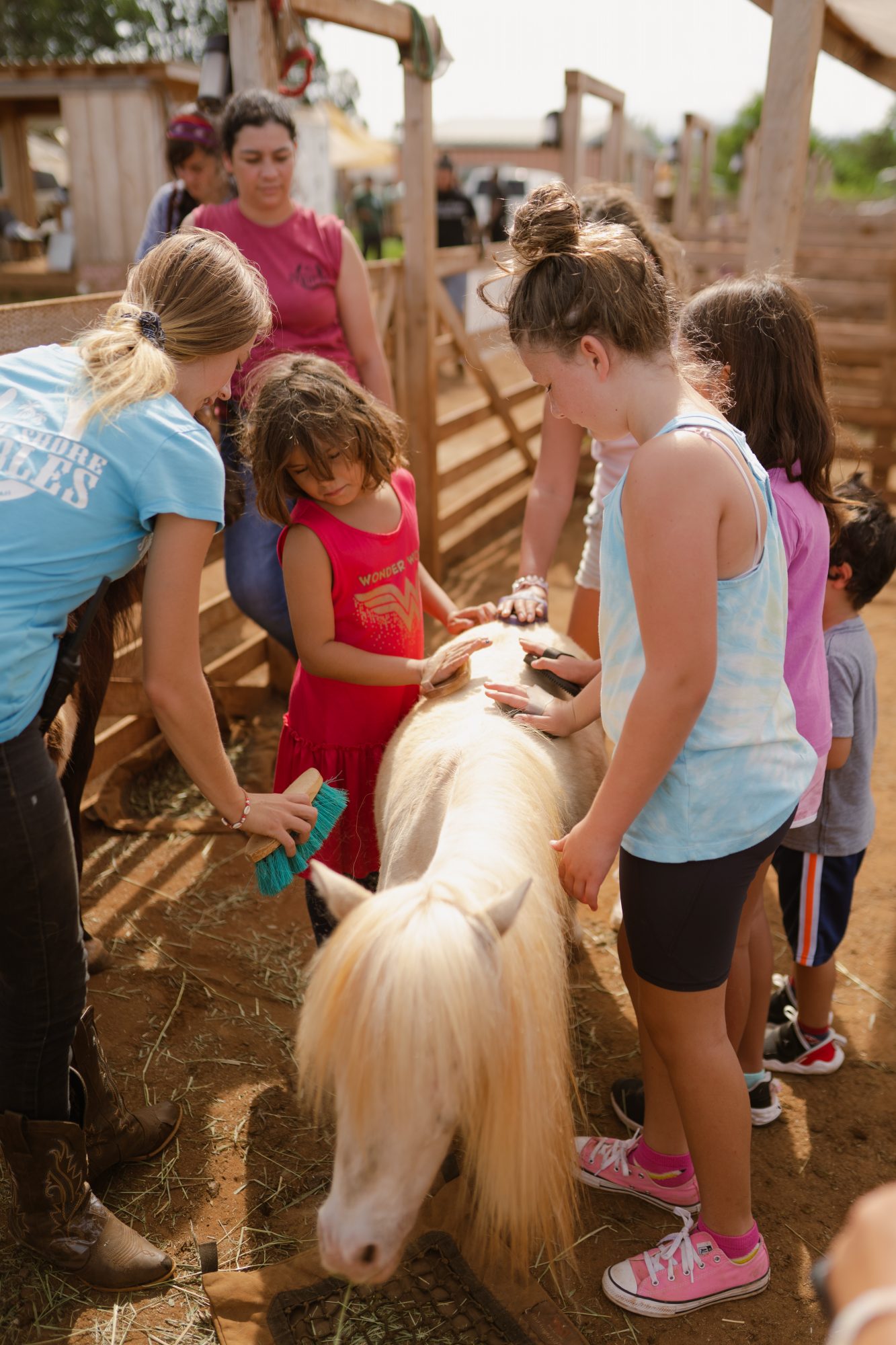 Our mission here at North Shore Stables is to provide accessible horsemanship opportunities & learning experiences for our community's youth.
To perpetuate this mission, we have created multiple youth programs, and are happy to introduce our newest addition: our Field Trip Program!
Keiki visiting us for a Field Trip can enjoy pony rides, an interactive tour of our petting zoo, hands-on horsemanship activities and more. Scroll to see our current field trip packages or contact us for more info!
Please take a moment to look over our field trip options! We currently have three packages available to choose from, but can always make adjustments where needed. 
Picnic areas are available for groups that would like to take snack or lunch breaks! We kindly ask that all students to bring water bottles & wear closed toe shoes.
Time durations & pricing may vary dependent on group size. 
Meet all our furry friends!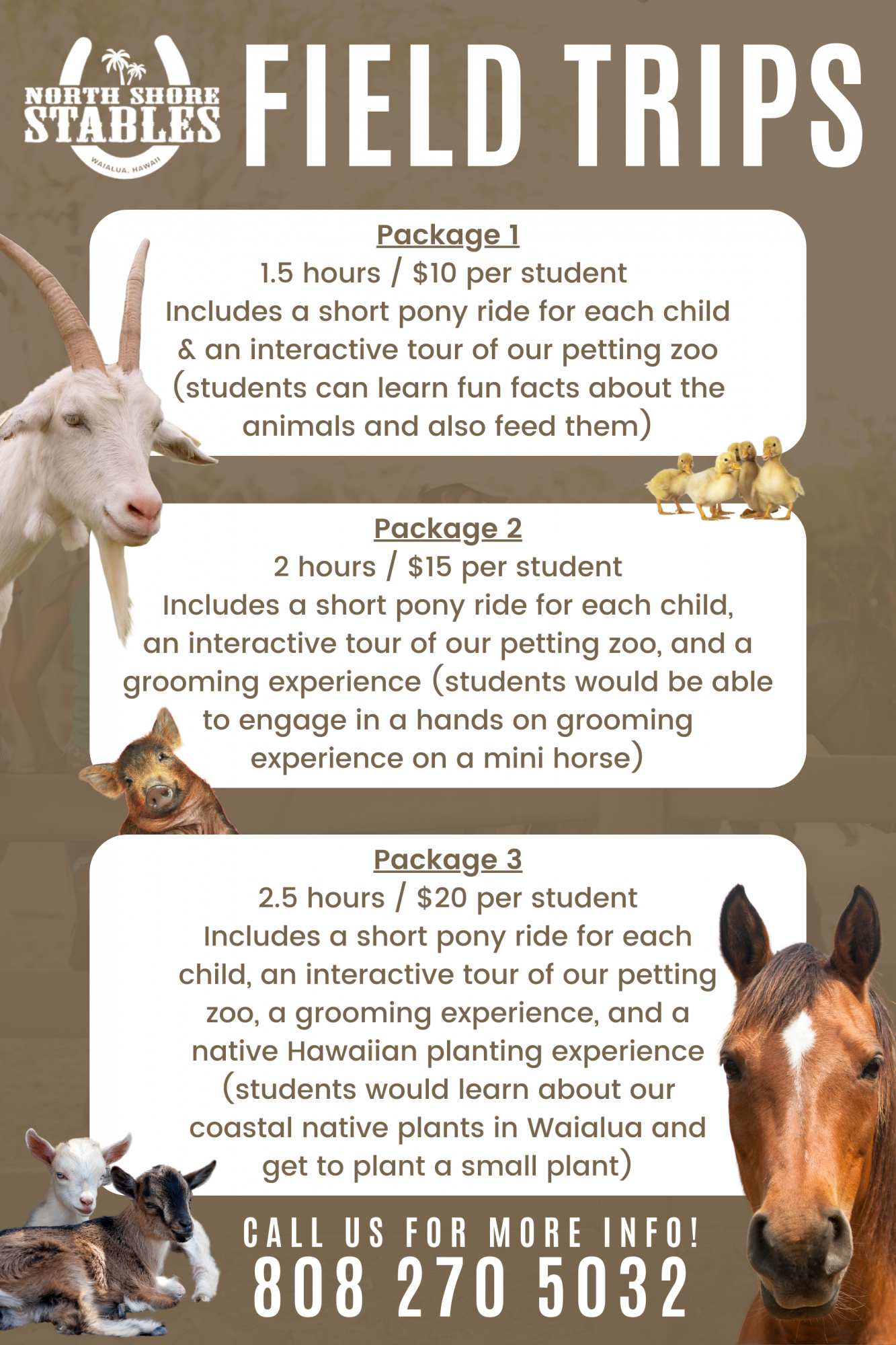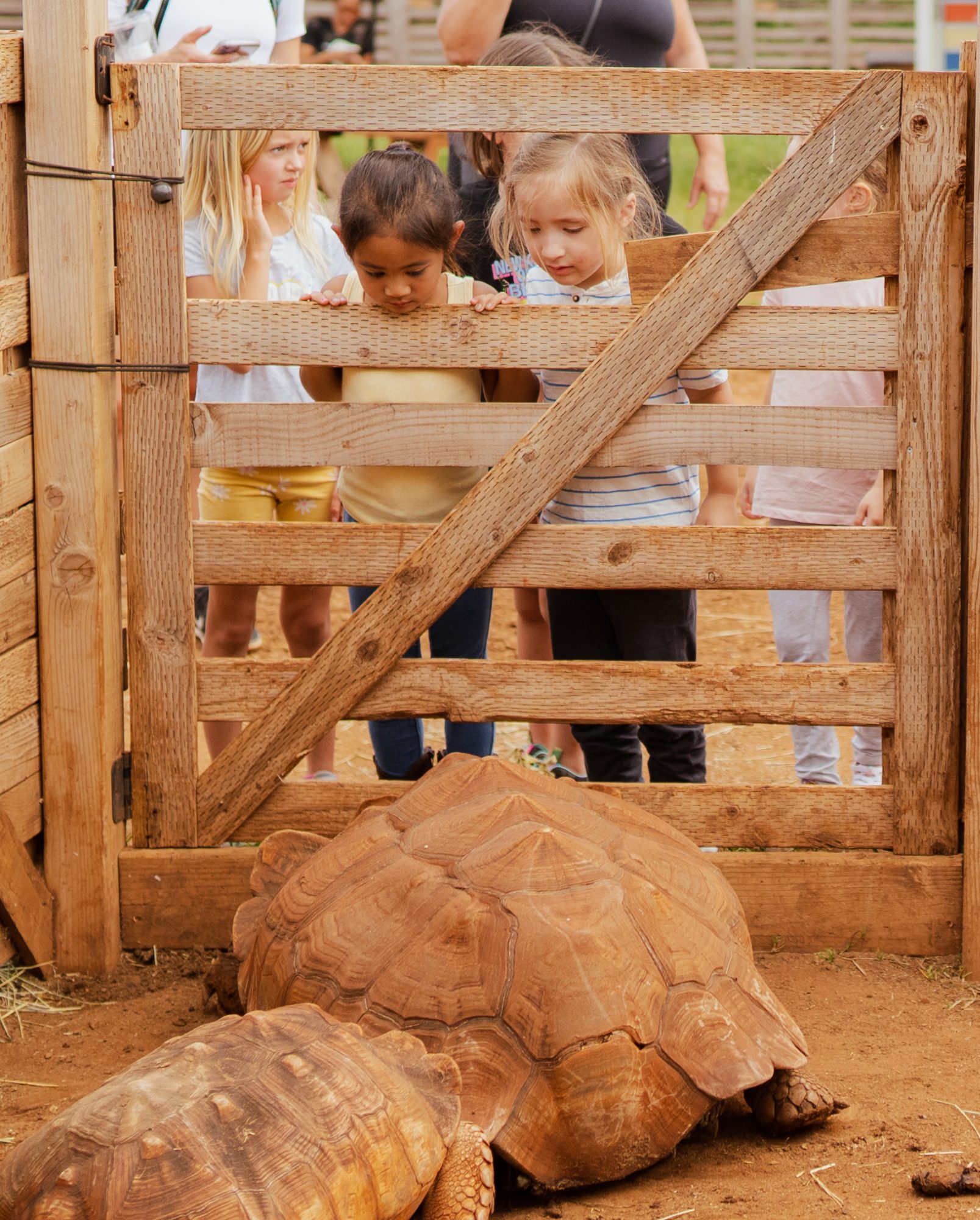 We cater to all ages, starting at ages 2 years old. Teachers & chaperones are always free! 
Our petting zoo features goats, sheep, tortoises, mini horses, pot bellied pigs, a mini teacup pig, and we also have loose chickens & ducks! 
For questions or to schedule a visit, contact our Field Trip Coordinator at 808 400 8145 or education@northshorestables.com.
Join Our Newsletter for Updates