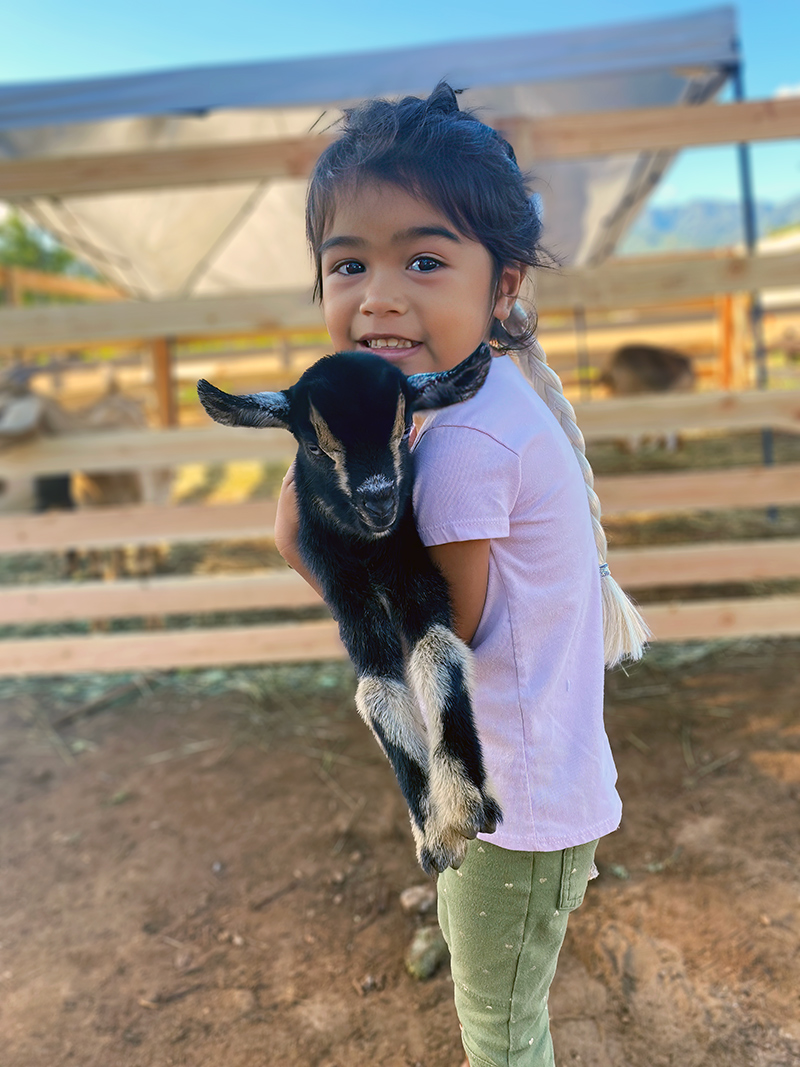 "One of our family's highlights in taking a tour at North Shore Stables was their Petting's Zoo which we got for free.
Our son had so much fun, and we got some great pictures."
Mary-Chicago
Purchase any tours or packages and receive a FREE family pass to our Petting Zoo!
Our petting zoo is exciting and fun for kids and allows them to meet our tame and cute animals up close. Our animals include sheep, goats, pigs, turtles, tortoises, chickens, mini-horses, dogs, and ducks. Be sure to bring some quarters to feed your favorite petting animals.