Lessons
Age 2 & up welcome
Our mission at North Shore Stables is to open doors, build relationships, and provide our community with affordable horsemanship opportunities.
Even if you or your child has no experience with horses, we've got just the lesson for you.
*Group session prices shown are per person
Basic Horsemanship Lesson
45 minute lesson
Group Session
$50
Private Session
$60
Students participating in Basic Horsemanship Lessons will learn how to handle a horse on the ground, their basic care, and their grooming needs. A horsemanship lesson is a hands-on riding experience, on the ground and in the saddle. After fully prepping their horse, with the help of their trainer, students will spend time in the saddle working on balance, body positioning, control, and communication with their horse!
Students are encouraged to start their time at North Shore Stables with Horsemanship Lessons. Once students have completed several Horsemanship Lessons and are ready to move on, they can start Basic Riding Lessons!
 Basic Riding Lesson
45 minute lesson
Group Session
$50
Private Session
$60
Our next step after Basic Horsemanship Lessons! This lesson is for students who have graduated from horsemanship lessons and can successfully groom, tack, and prepare their horse for their ride.
This lesson adds to prior horsemanship lessons with more time in the saddle, working on walking, trotting, and maneuvering around obstacles in our arenas.
If you have not completed several horsemanship lessons, or if you are just beginning to learn how to ride, we recommend booking a Basic Horsemanship Lesson first!
Full Groom Lesson
45 minute lesson
Private Lesson
$100
Students participating in this lesson will enjoy a 30 minute ride, with no work attached. Just show up and ride! Itinerary includes:
10 minute warm up
10 minute control lesson
5 minute free ride
5 minute cool down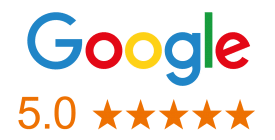 We took our 2 year old here for a private basic horsemanship lesson and had Claire, she was amazing with our son and patient too. She showed him how she got the horse set up to ride and made it easy for him. My son was hesitant at first since it was his first time on a horse but after awhile he relaxed and even grabbed the reins.

I highly recommend north shore stables everyone was friendly, they accept all ages and are affordable. We will definitely come back again.
* Hawai'i sales tax applied at checkout. North Shore Stables reserve the right to change their prices at any time without further notice.