Pony Rides
Age 2 & up welcome!
$25/person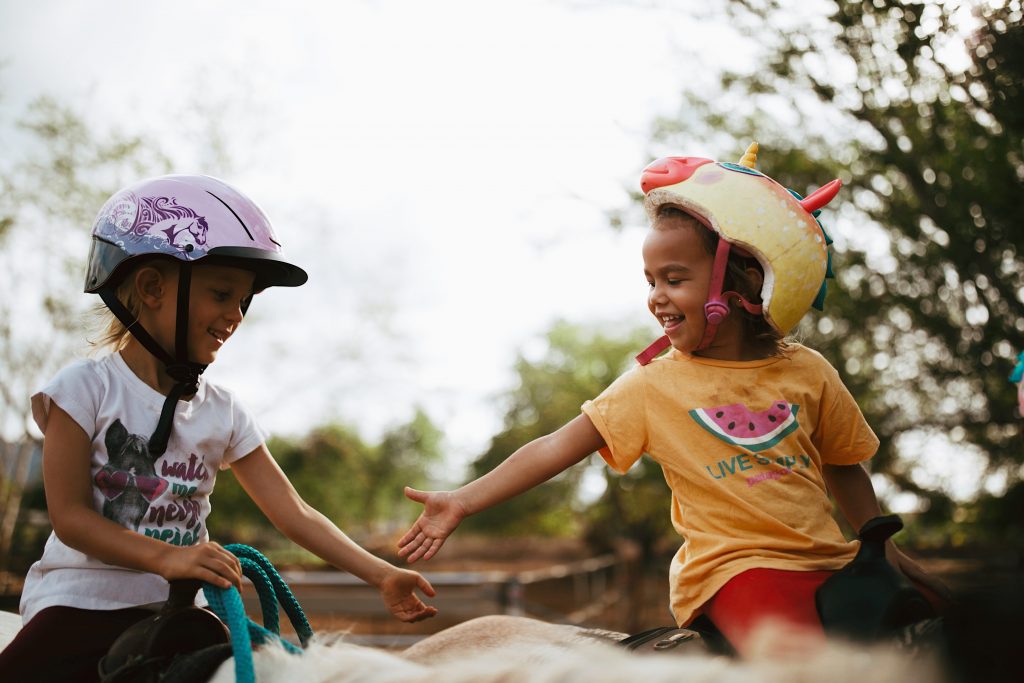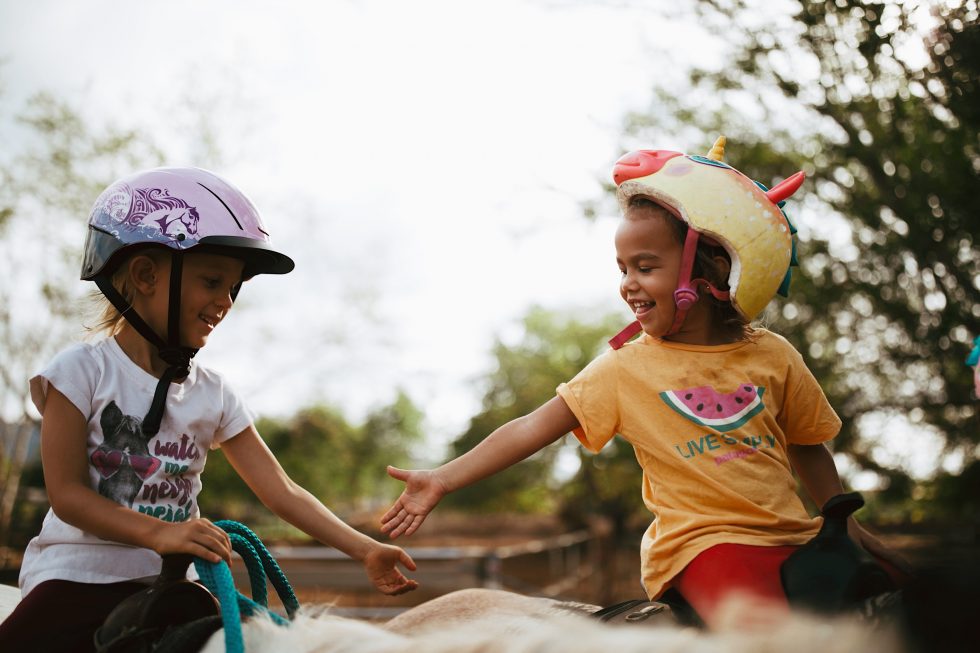 Enjoy a pony ride designed for the littlest of riders.
Led by an experienced trainer, our pony rides are safe and fun for beginners!
During the pony ride a trainer will physically walk and lead the rider's horse with a rope. This is a great introduction for those who might be a bit nervous to try horseback riding, or simply for beginners!
What to Wear
Closed toe shoes are required for this ride
Helmets are provided and are required for this ride
Age Requirements
Children ages 2 and up are welcome to participate
Weight Limit
The weight limit is 180 lbs
Time & Duration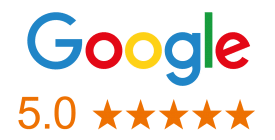 We loved our experience at North Shore Stables! All the staff here are very knowledgeable about the animals and you can tell they prioritize their well-being.

The views were also lovely and now we get to keep this memory forever 🙂 mahalo!
* Hawai'i sales tax applied at checkout. North Shore Stables reserve the right to change their prices at any time without further notice.