Equipment Rentals
Luxury rentals for your special occasion!
Pricing varies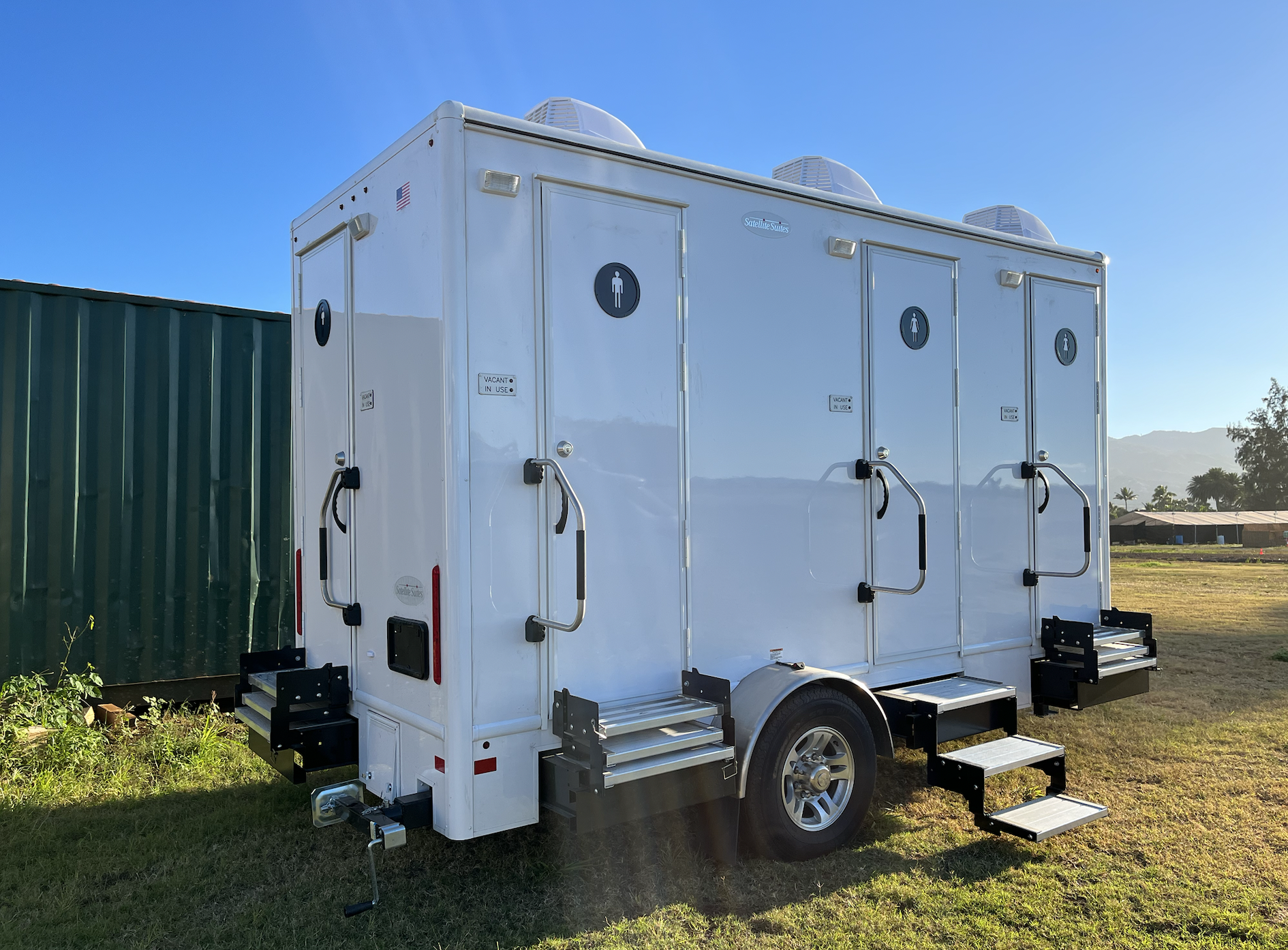 About:
Each of our bathrooms have 4 stalls and the entire unit is air conditioned. Each unit has the ability to play your favorite radio stations in the stalls, and is equipped with lights, a stainless steel sink and paper towel dispenser. Each stall is lockable, and displays a red light when occupied, and a green light when unoccupied. If your event runs into the night, these units also have a "porch light" feature that you can turn on or off, illuminating the area fronting the unit.
Rental Pricing:
$1,475 per day (1 – 2 days)
$1,300 per day (3 – 7 days)
$1,200 per day (8 – 30 days)
$1,000 per day (30+ days)
What's Included:
Hauling from our location to yours (O'ahu only)
Bathroom attendant
Toilet paper
Paper towels
Hand soap
IF NEEDED: a gas powered generator to run the unit in areas without electricity
Terms & Fees:
Rentals must be cancelled 14 calendar days before the date of the reserved rental to receive a full refund. A damage fee will be added to the reservation's credit card on file if any rental items included in the reservation are left inoperative or inordinately damaged.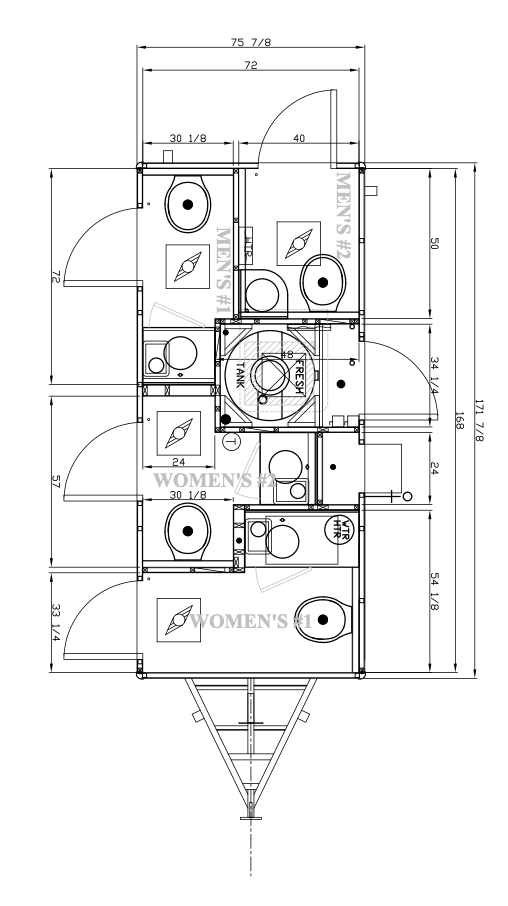 * Hawai'i sales tax applied at checkout. North Shore Stables reserve the right to change their prices at any time without further notice.