North Shore Christmas Festival
December 8 – 23
Tree Decorating Contest Winner
Waialua Elementary
Wreath Decorating Contest Winner
Layla Kendrick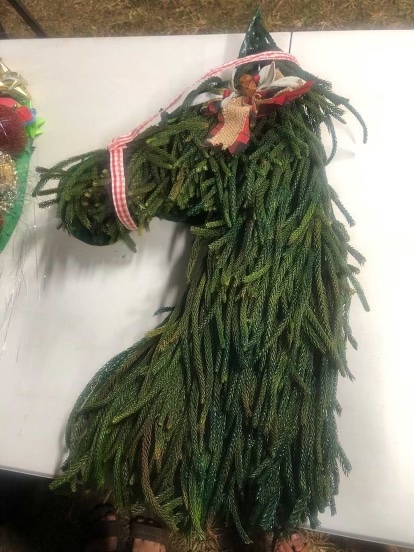 Join us for a festive celebration filled with Christmas music, decorations, "Reindeer" Pony Rides, Carnival Games and Local Food Vendors.
Live Music
Food
Games
Art Market
Christmas Tree Decorating Contest
Wreath Making Contest
"Reindeer Rides" (by reservation only-book online)
Christmas Tree Decorating Contest
15 schools will be competing in a Christmas Tree Decorating Contest.
North Shore Stables will be donating the trees to Oahu schools, who in turn will take part in decorating it.
Winners of the contest will be determined by vote. Three schools will be chosen to receive a pizza party for up to 200 keiki.
Wreath Decorating Contest
A wreath decorating contest is open to the public with $500 in prizes.
Inaugural North Shore Christmas Festival
December 8 – 23
4 PM to 8 PM Tue-Thu
4 PM to 9 PM Fri
1 PM to 9:00 PM Sat & Sun
Closed Monday
Admission
$10 Adults
$5 Age 13-17
FREE Age 12 and under
Tickets available for purchase online or in person when you arrive.
FREE Parking at Waialua Elementary School and Waialua Sugar Mill with shuttles to and from the festival.
North Shore Stables
67-221 Waialua Beach Road
Waialua, Hawaii 96791
For more information email christmas@northshorestables.com
"Reindeer Rides" Christmas Festival Special
By reservation only (book online)
Enjoy a Pony Ride with a holiday twist!
All children must be between the ages of 2-14 years old. The maximum weight limit is 200lbs.
All children will be required to wear helmets (provided)
Closed-toed shoes and long pants are suggested!
Stalls Include:
Tented Coverage
6ft Table
Cost:
Weekdays: $50
Weekends: $60
Times:
Weekdays: 4-8pm
Weekends: 1-9pm
For More Information
Call our Christmas Event Manager at 717 342 8312 or Email us at christmas@northshorestables.com