Pu'uiki Point
Coastal Restoration & Native Plant Propagation
"

Restoring shorelines with native plants rebuilds sand dunes, prevents erosion and protects Hawaii against sea-level rise as Mother Nature intended.

"
Adam Lee,
Lead of Pu'uiki Shoreline Restoration
Coastal Erosion: how does it happen?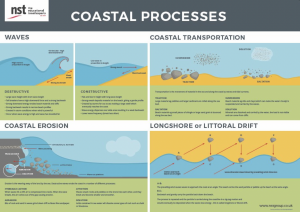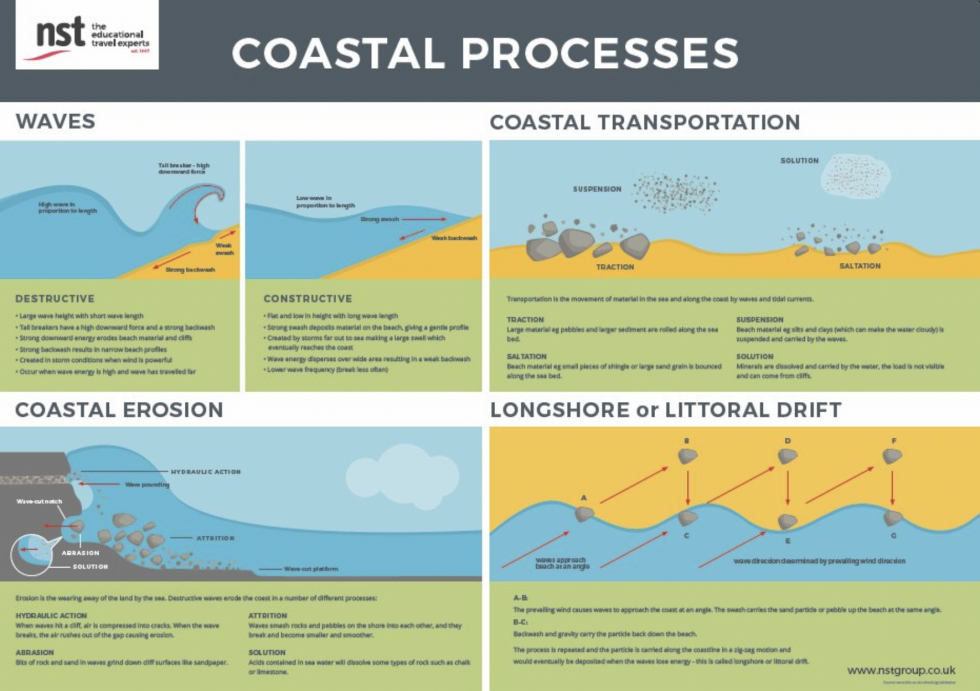 The graphic above depicts multiple processes relative to coastal erosion. On the North Shore of O'ahu specifically, waves (and flooding) are one of the largest factors in shoreline deterioration. While constructive waves aren't too detrimental, destructive waves can be devastating. The North Shore of O'ahu faces these waves every year. Scroll to see some of the effects.
The Problem
Coastal erosion is a term for the removal of beaches or dunes by waves, tidal currents, wave currents, or drainage. Waves, caused by storms and wind, cause coastal erosion.
The photo below depicts the coastal erosion & debris pollution at Pu'uiki Point caused by waves & the March 2021 major flooding event in Waialua-Hale'iwa: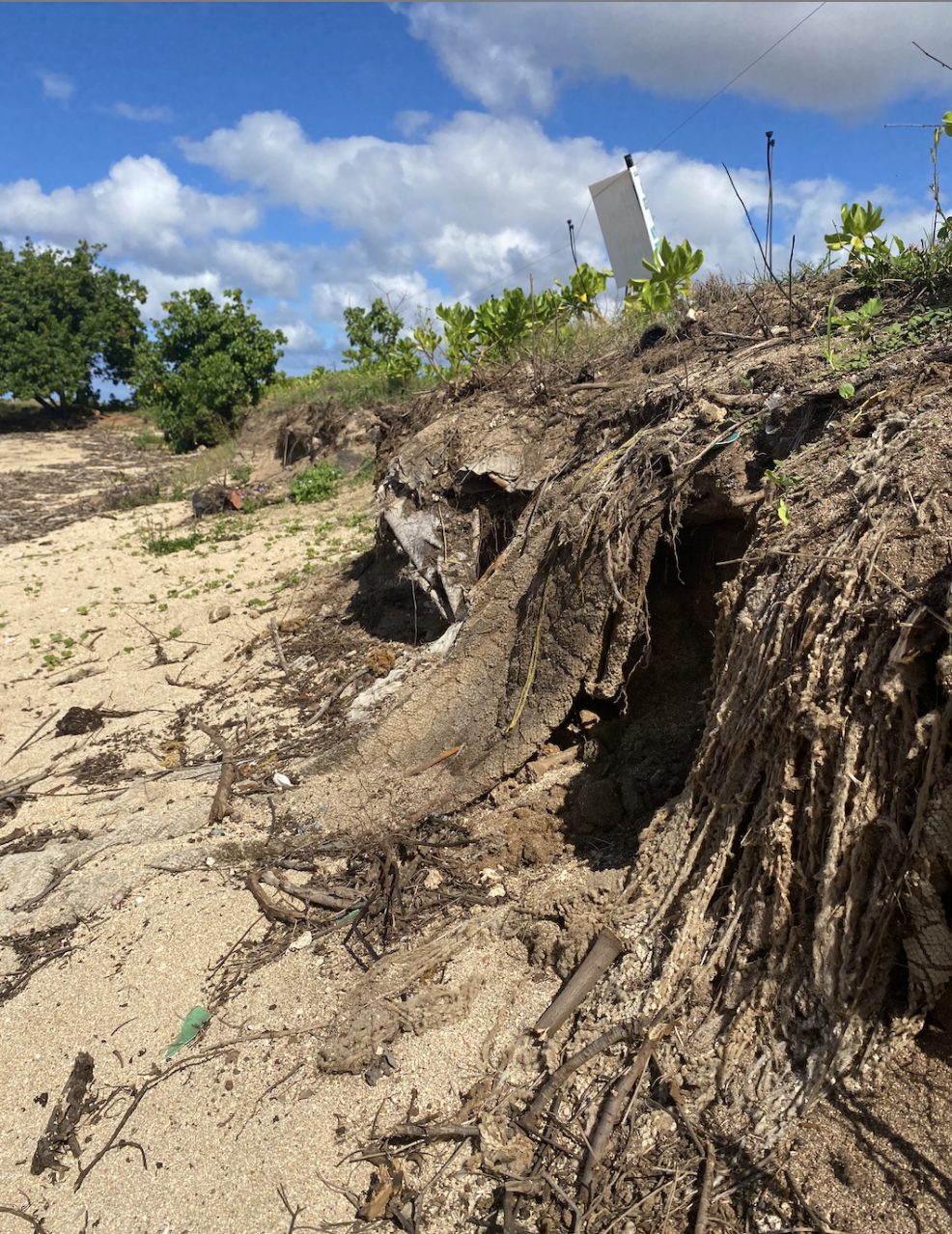 The Solution
The Pu'uiki Restoration Project is restoring Pu'uiki Point's natural plant palate, creating multiple lines of defense against erosion, including naupaka, pohinahina, 'aki'aki, and pōhuehue. For more information on the benefits of native plant propagation for coastal erosion defense, please click on the tab labeled "Plant Propagation."
The photo below portrays the beginning of the coastal restoration process on the beachside. Photo taken November 8th, 2021, stay tuned for progress updates!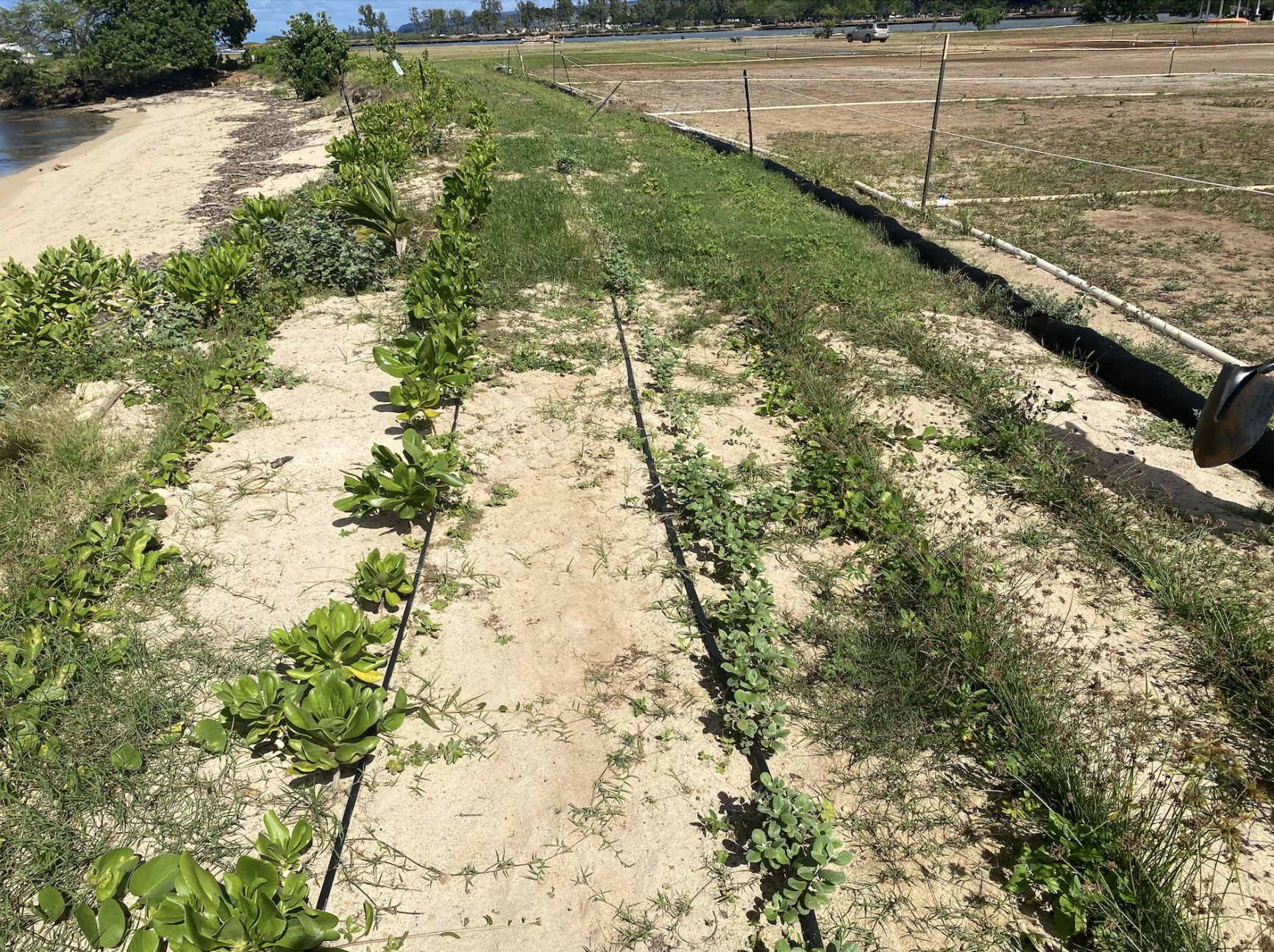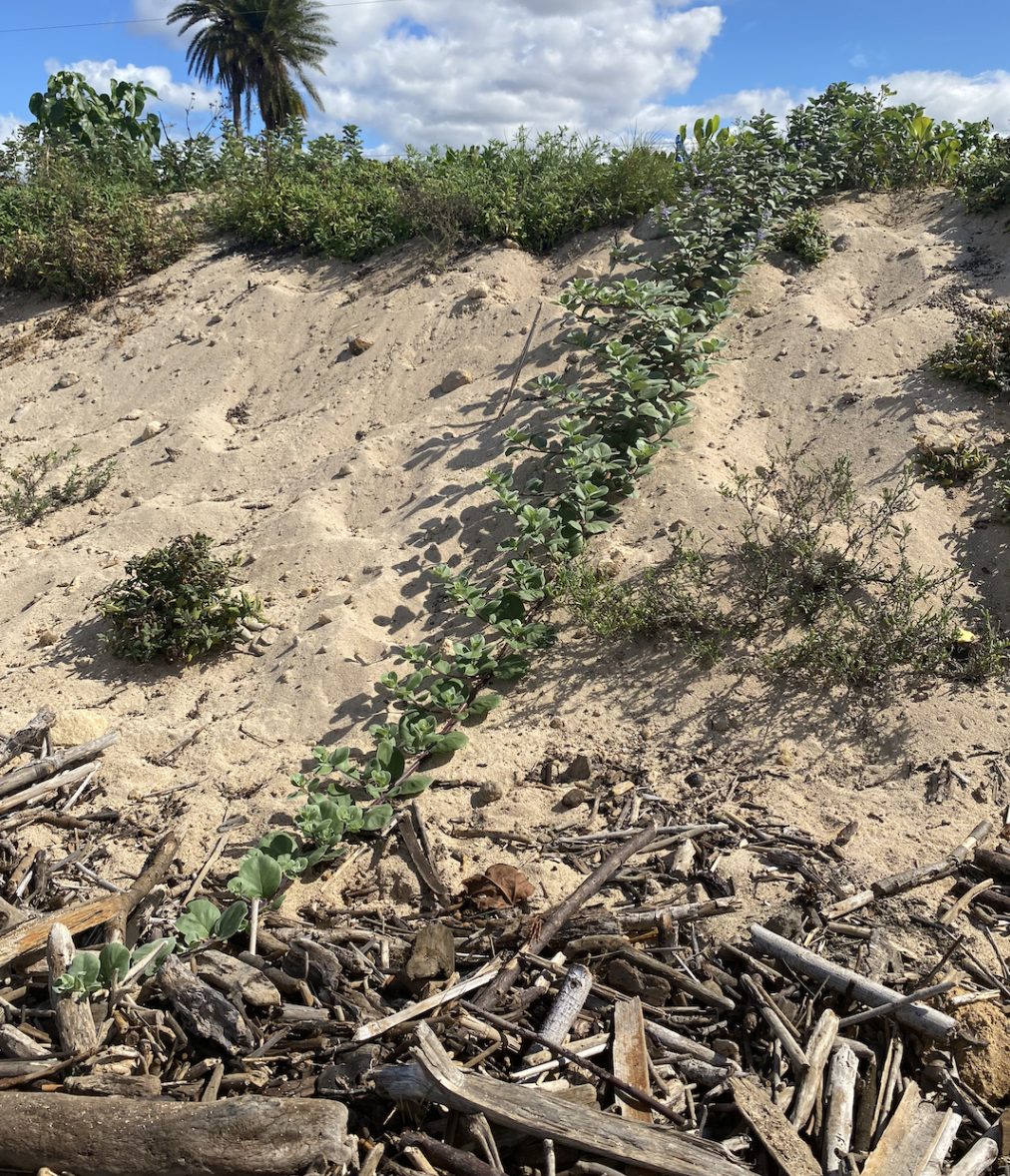 Polinalina (O'ahu variety of Pohinahina) is visibly crawling down the beach from its original propagation site. This proves as evidence of successful implementation!
Why Native Plants?
When planted in the correct habitat, Native Hawaiian plants can grow with less irrigation, no chemical pest control, and can handle drought conditions better than other common, introduced plant species.
Native plants can also provide significant environmental benefits such as reducing soil erosion, as well as stream bank stabilization, and phytoremediation (the uptake of pollutants through a plant's root system).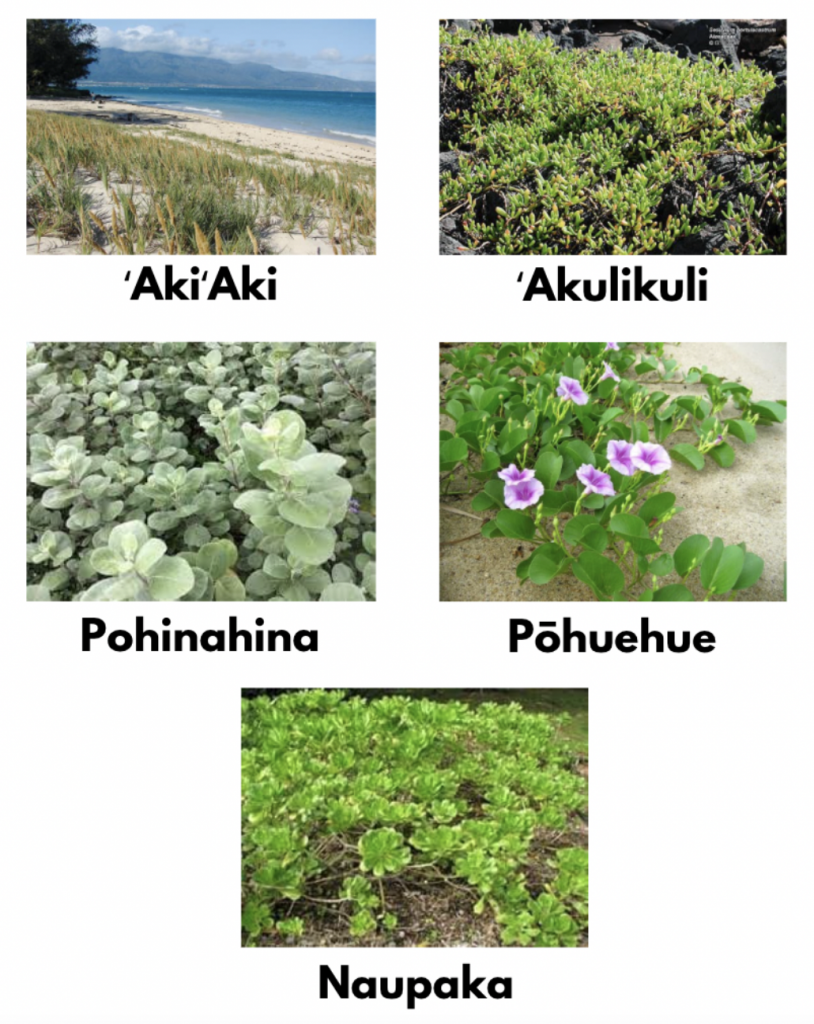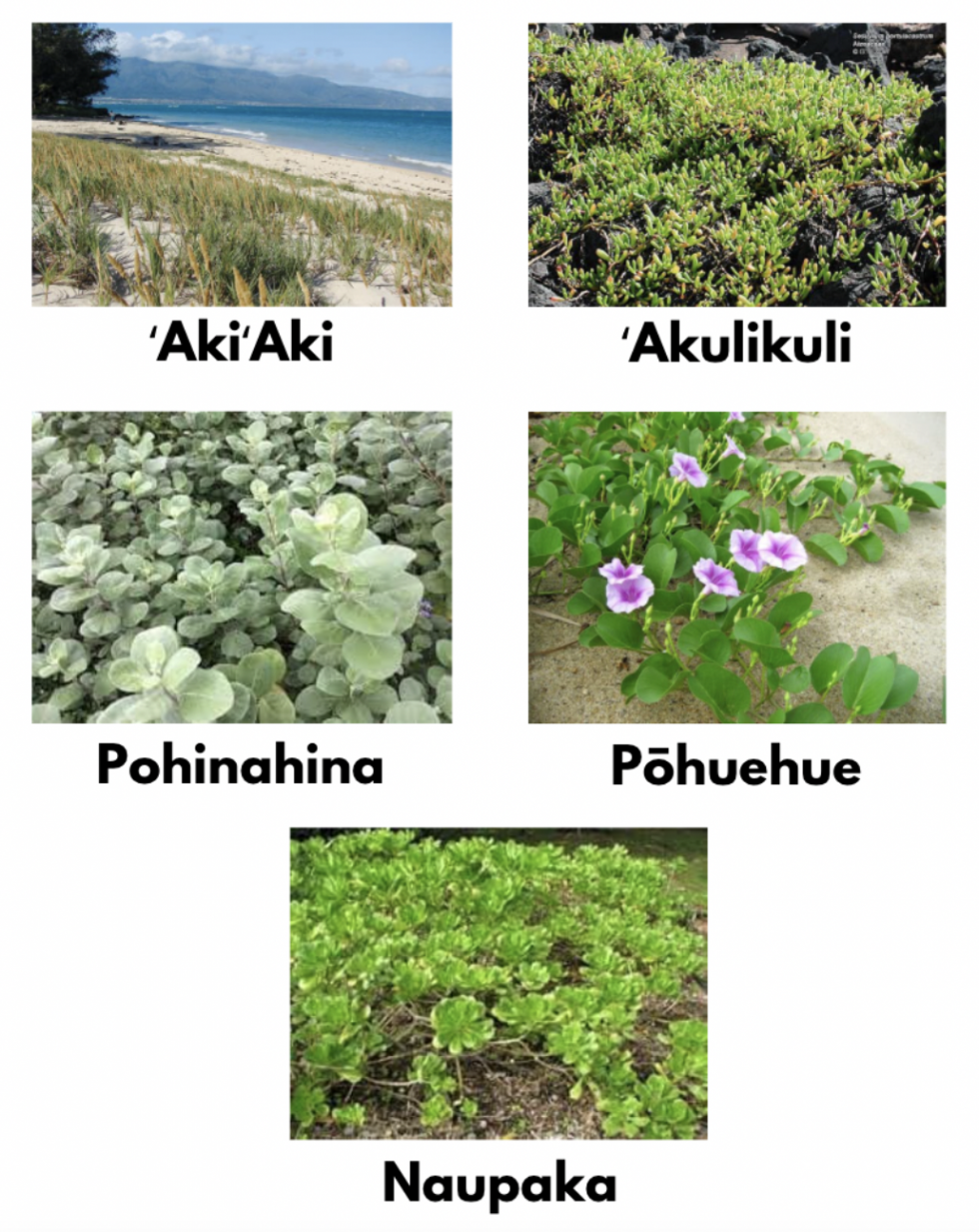 Pictured above are a few Native Hawaiian plant species we use to prevent coastal erosion! They are useful for a number of reasons:
They are salt-tolerant, meaning they can grow next to salt water well (many plants cannot do this)
They are "ground covers" meaning that they grow across large areas
Ground covers are beneficial for erosion restoration because their roots act similarly to a "spider web" under ground, and strengthen the landscape (an effective defender against erosion)
Did You Know?
💡
Approximately 90% of Native Hawaiian plant species are found nowhere else in the world, AND about 400 Native Hawaiian plant species are listed as endangered or threatened by the U.S. Fish and Wildlife Service.
Educational Resources
🔎
A visit or field trip with our Pu'uiki Restoration Project directly aligns with multiple K-5 NGSS Standards, as well as Sustainable Development Goal 13, "Climate Action."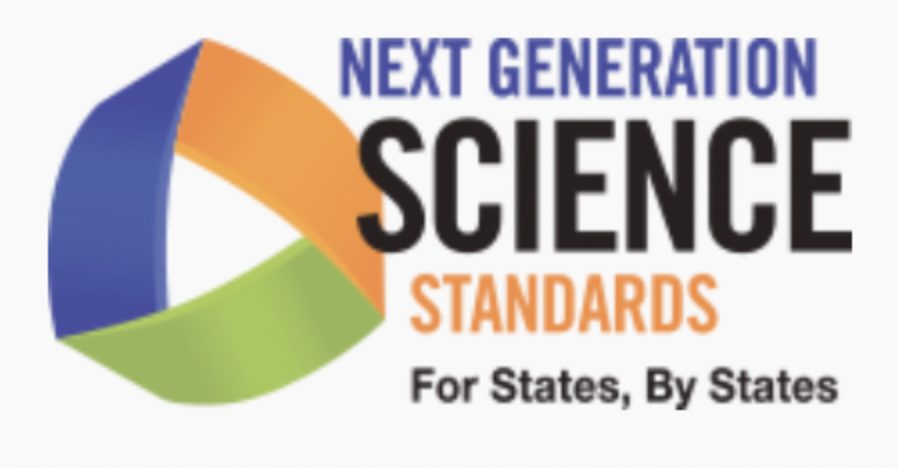 5-LS1-1     5-ESS3-1     4-LS1-1     4-ESS2-1     3-ESS3-1
3-LS3-2     3-LS4-3     2-ESS1-1     2-ESS2-1     2-LS4-1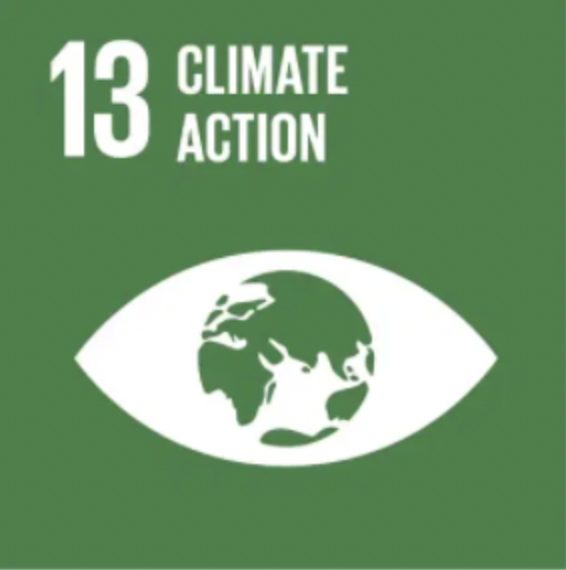 Why Education is Crucial:
Raises awareness about human and institutional capacity on climate change mitigation, adaptation and impact reduction, and early warning systems
Promotes mechanisms for raising capacity for effective climate change-related planning and management
Primary Education Learners:
Develop a basic understanding of climate science, including: carbon cycles, effects of greenhouse gases and their physical impacts (such as the rise in sea-level and extreme weather conditions)
Become aware of climate vulnerability and can analyze the impacts of human activities/consequences of personal actions on climate change
North Shore Stables
Official location for the Malama Hawaii Program by the State of Hawaii & Hawaii Tourism Authority
As an official location for the Malama Hawaii program and the largest privately owned oceanfront property in Oahu, the mission of North Shore Stables Malama Hawaii program is to restore the shoreline with Native Hawaiian plants for the benefit of generations to come.
The Malama Hawaii program at North Shore Stables provides volunteers a way to leave a positive and long-term impact by restoring shorelines and native ecosystems located on the North Shore Stables property.  North Shore Stables is sixty acres in size located on the coastlines of Waialua and Haleiwa in the North Shore of Oahu.
The property is undergoing a complete restoration of Native Hawaiian shoreline plants, native trees, regenerative agriculture and Native Hawaiian cultural practices.
Volunteer Contributions:
Volunteer duties include plant and farm work that restores one mile of beachfront coastline with Native Hawaiian shoreline plants.  Volunteers will weed and clear areas of invasive species while replanting Native Hawaiian shoreline plants that build sand dunes, prevent erosion and protect against sea level rise in the way Mother Nature intended.
Volunteer Details:
No tools are needed
Garden or working gloves are provided
Cold drinking water is provided, please bring water bottle
No power tools or machinery
Lunch is provided
All guests must be 18 years old or accompanied by their legal guardian
No transportation is provided
Restrooms are available
There is no fee to volunteer with the Malama Hawaii program at North Shore Stables.

Volunteers do not receive any monetary pay for their volunteer work
Media Permissions by Visitors to the Malama Hawaii program at North Shore Stables:
Guests agree to allow Malama Hawaii and North Shore Stables to use any content, photos or media that is created during the guest's visit.
Volunteer hours:
Monday & Thursday 9 AM to 4 pm
Reservations:

Malama Hawaii Volunteer
Reservation Request