HAWAII HORSEBACK RIDING & ATV TOURS
Oceanfront Trail Rides & Lessons for Everyone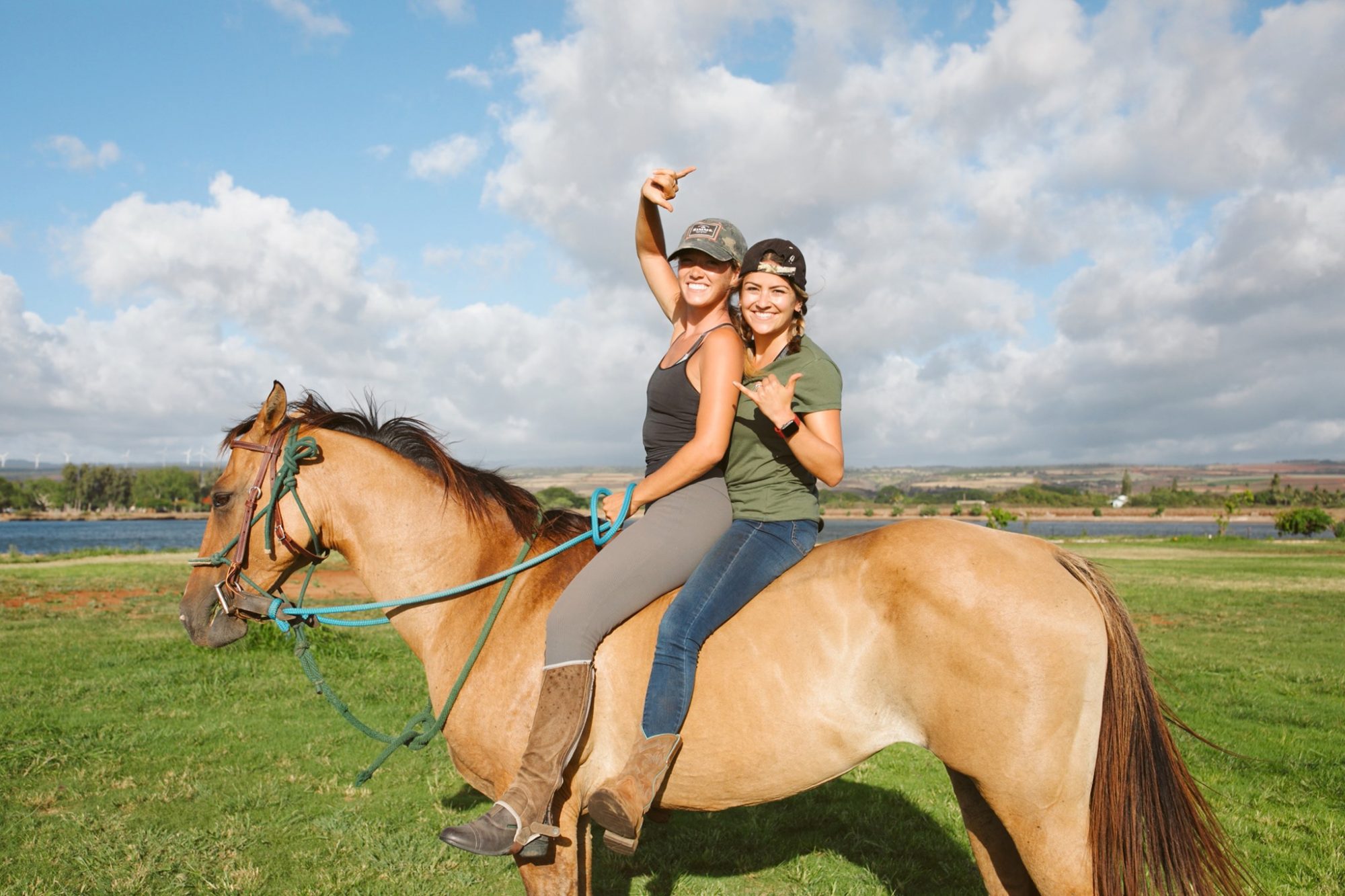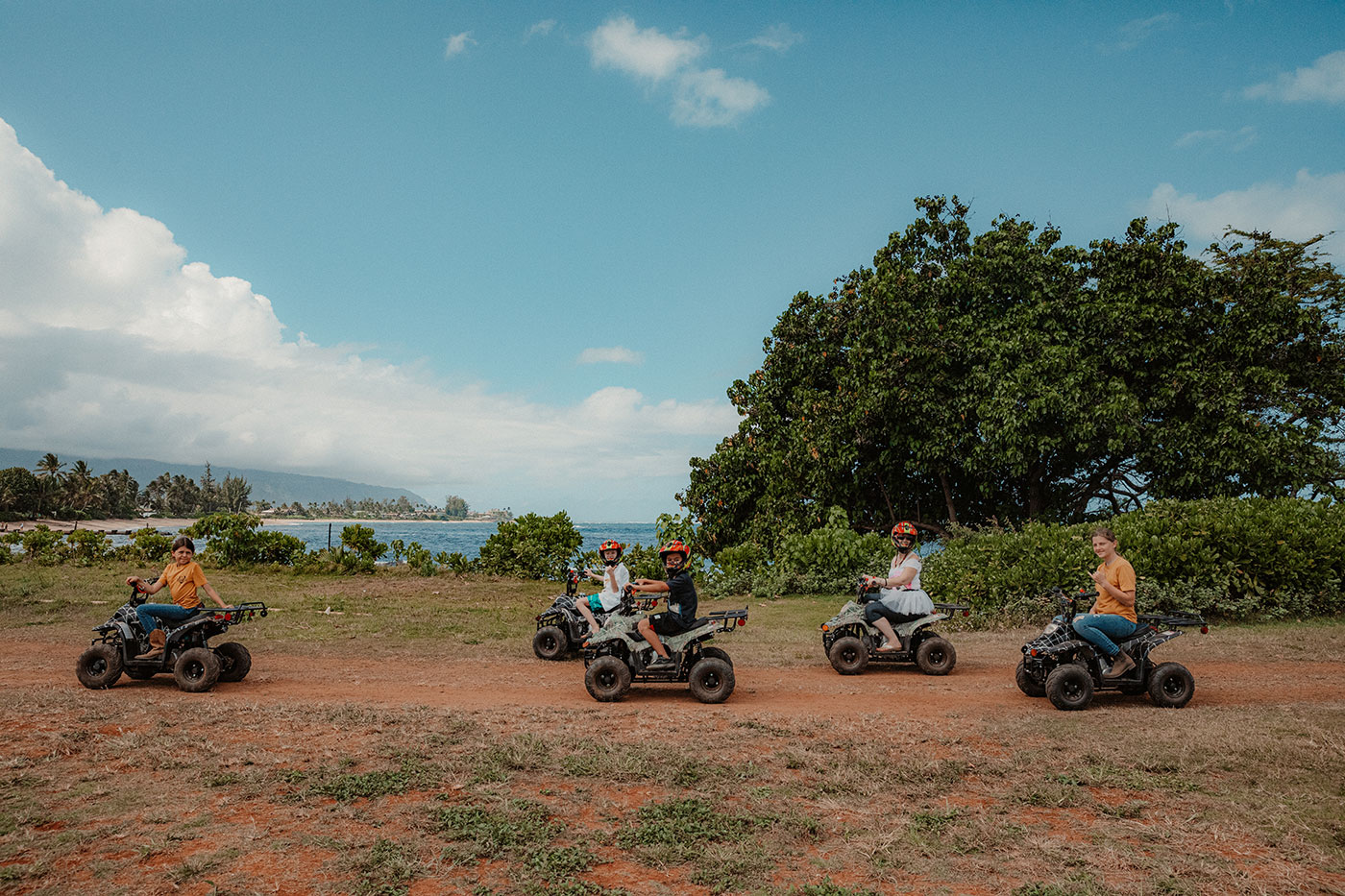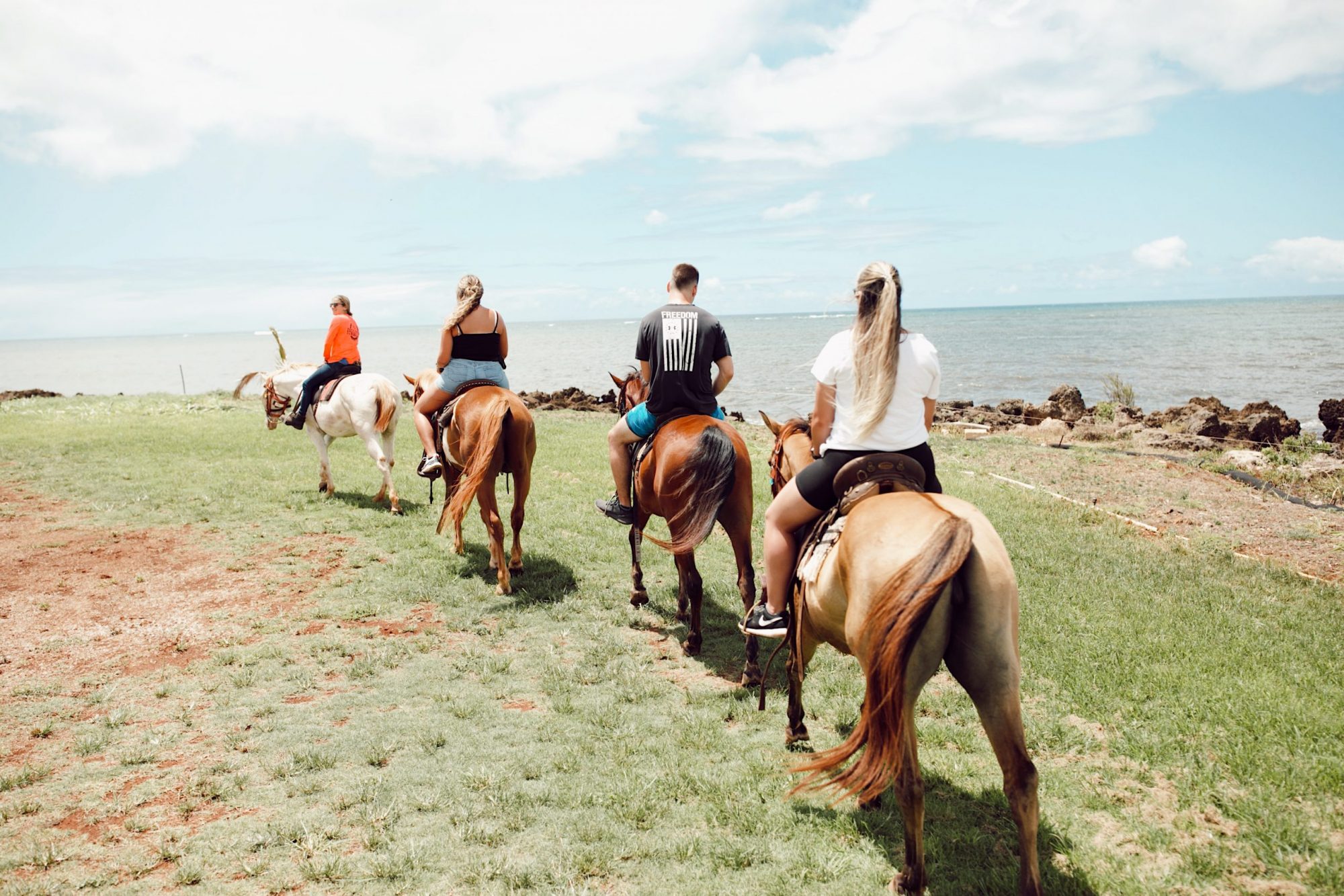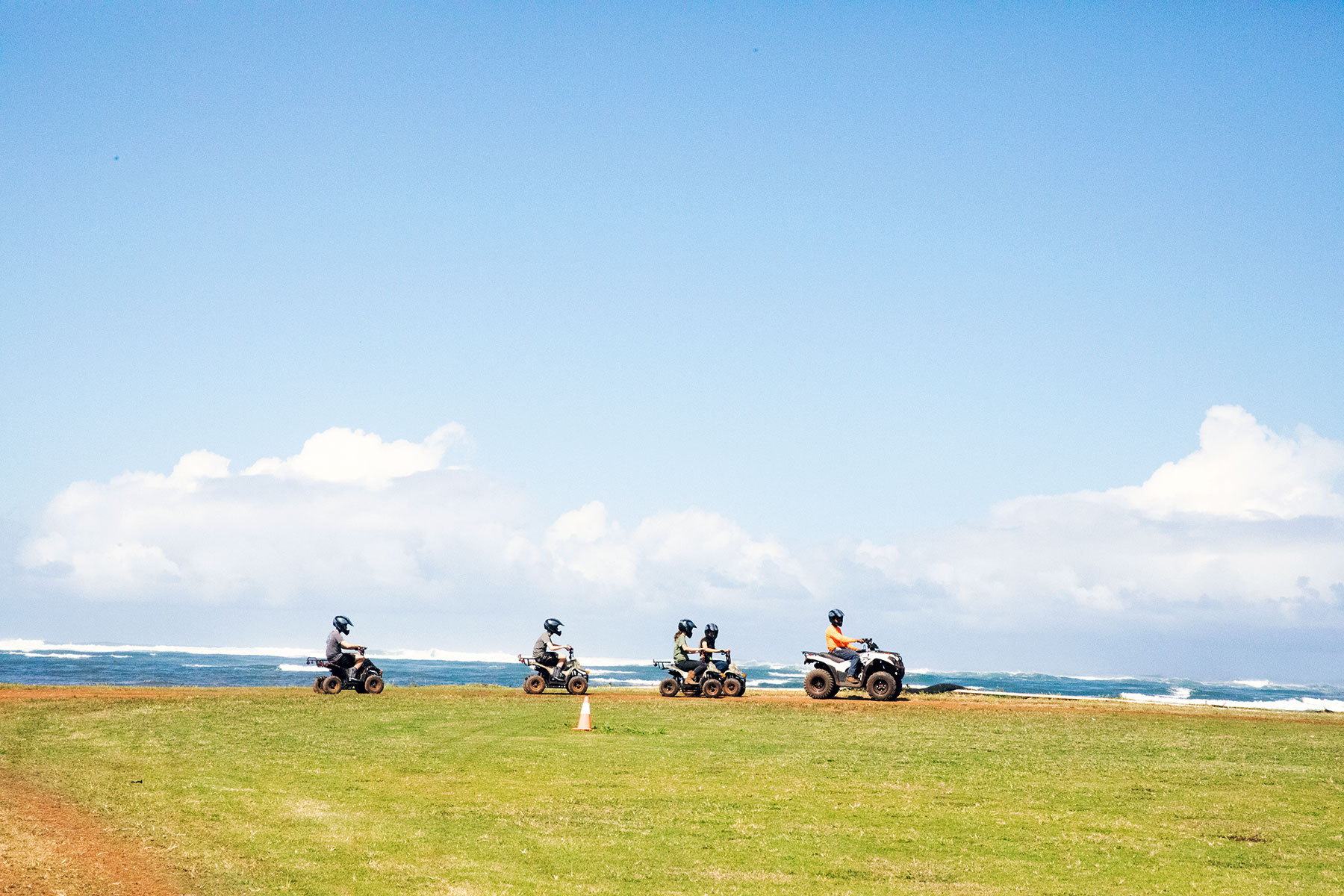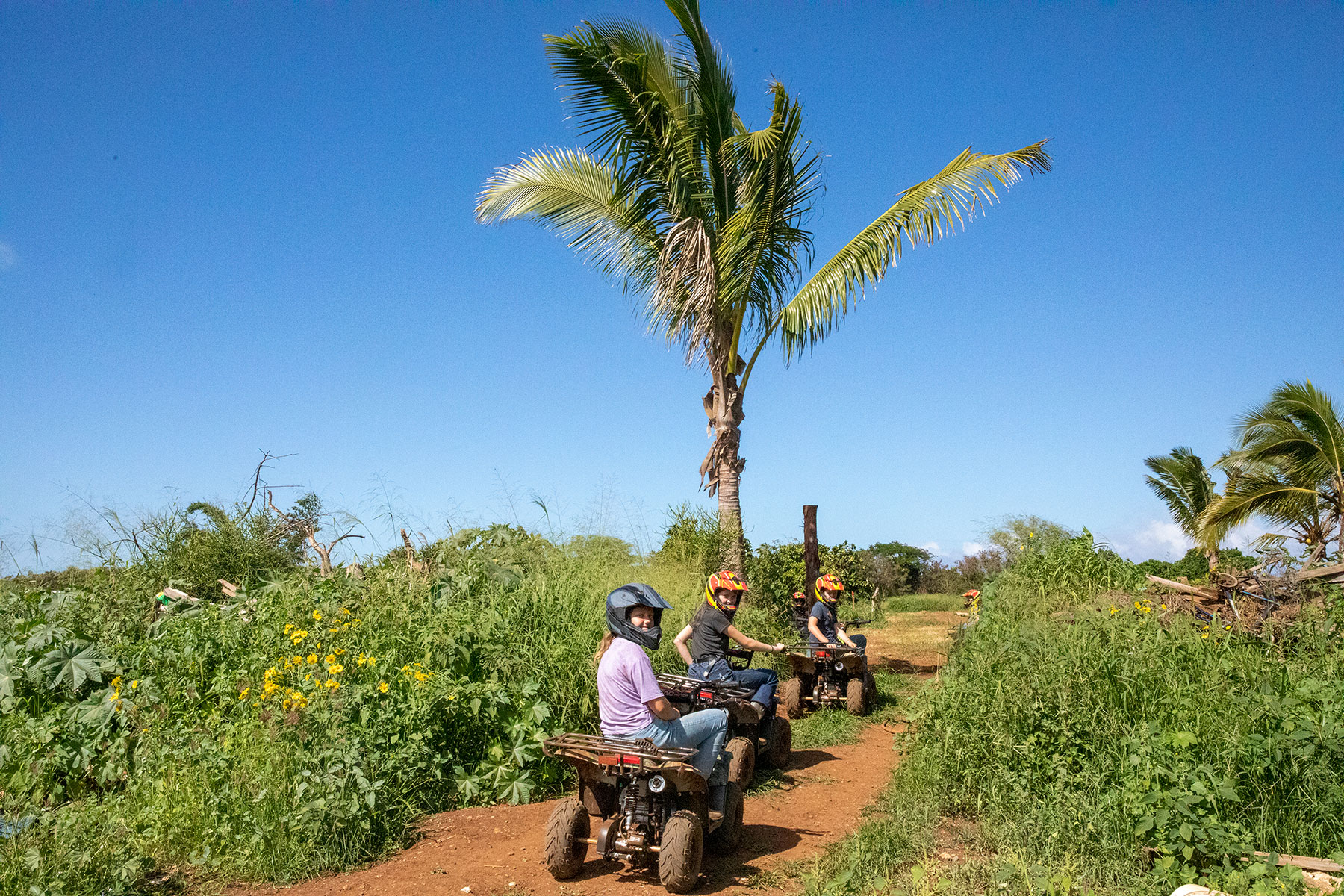 Affordable Family-Friendly Activities On The North Shore of Oahu
Aloha, welina mai, 'ano 'ai. Greetings, and welcome, from North Shore Stables! Located on the famous North Shore of O'ahu, North Shore Stables is a hidden gem nestled in the quiet, historic countryside of Waialua. Join us on tours unlike any other, where you can ride horseback through active farm lands, and along a gorgeous coastline with oceanfront views. During your visit, you will be welcomed by adorable farm animals from our petting zoo, and you will be introduced to a humble sliver of the captivating history of Waialua–"home of the world's best sugar!"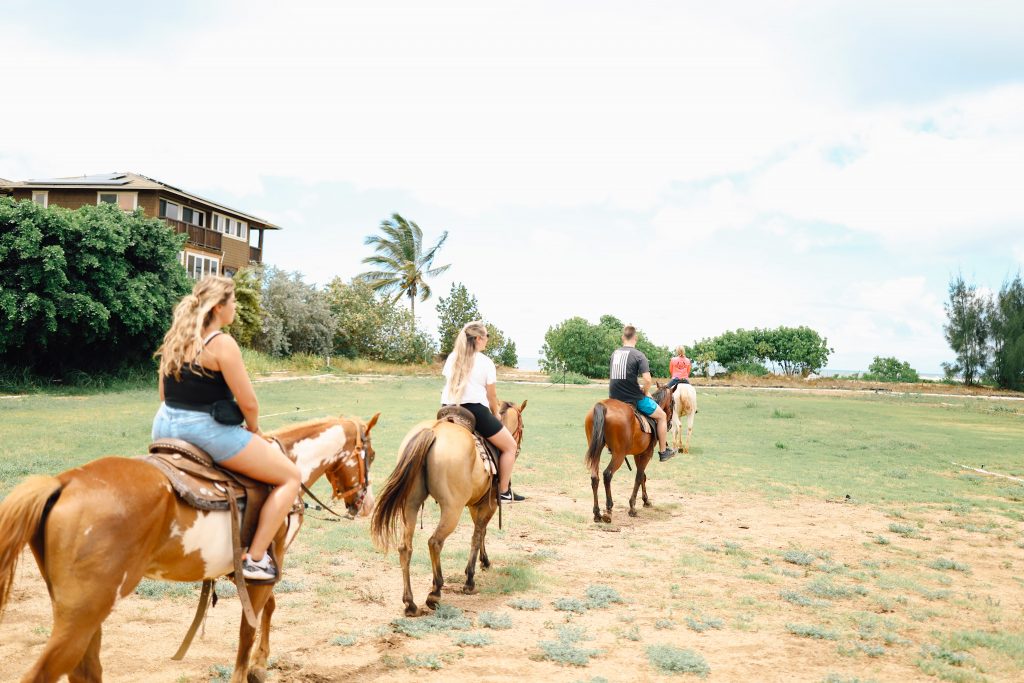 Ride horseback through active farm lands and along a gorgeous coastline with oceanfront views.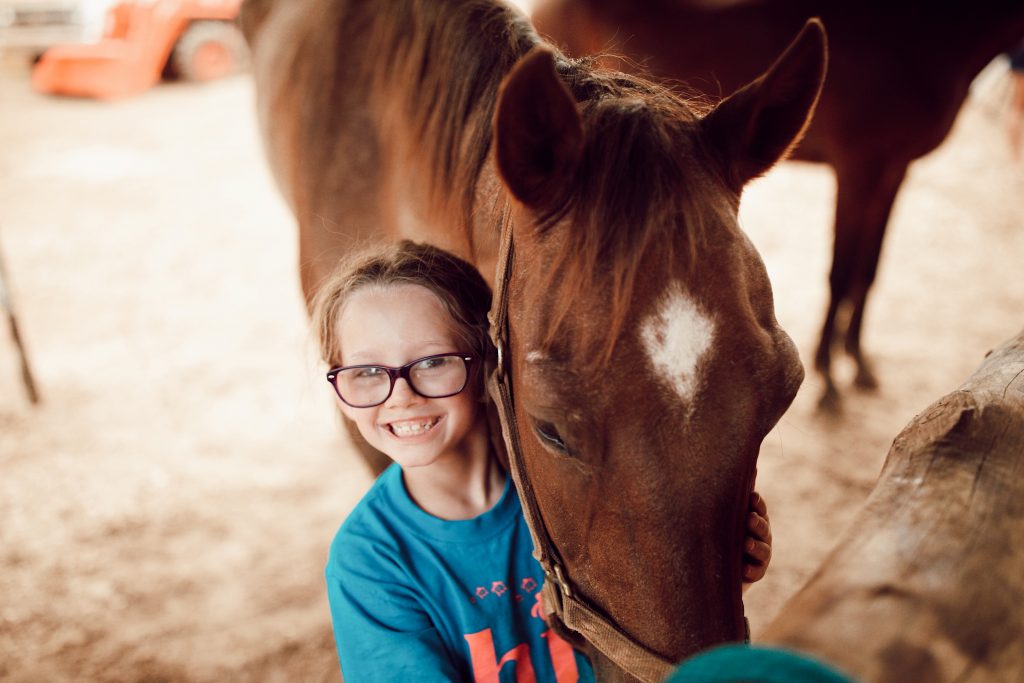 Learn how to care for horses and proper riding techniques, taught by knowledgable instructors.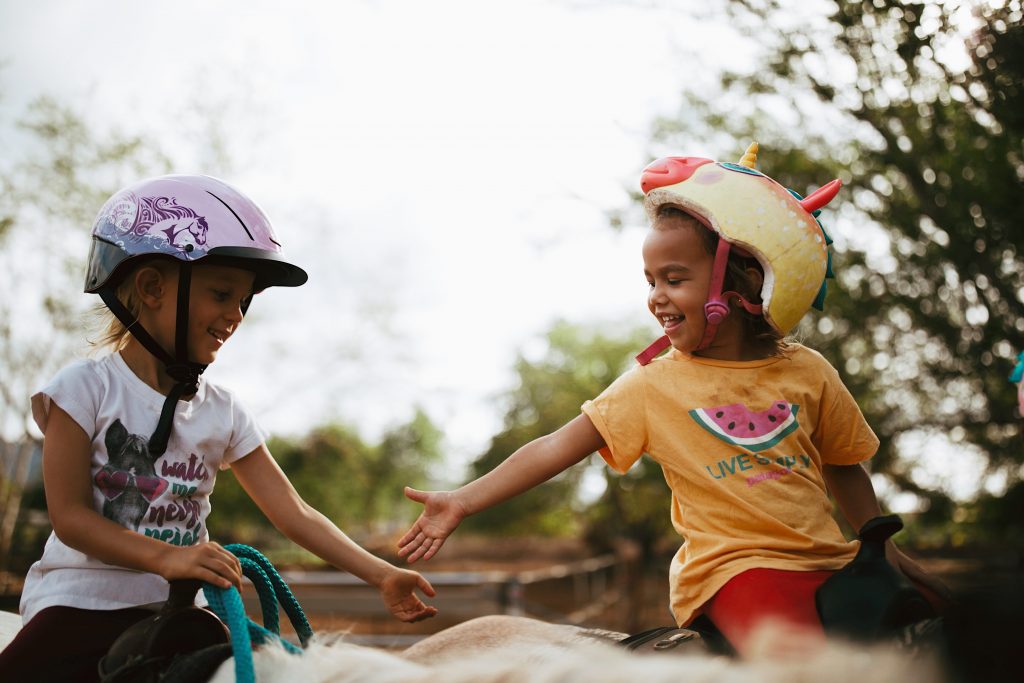 Pony rides are safe and fun for even the littlest of riders! Children are led by experienced horse handlers.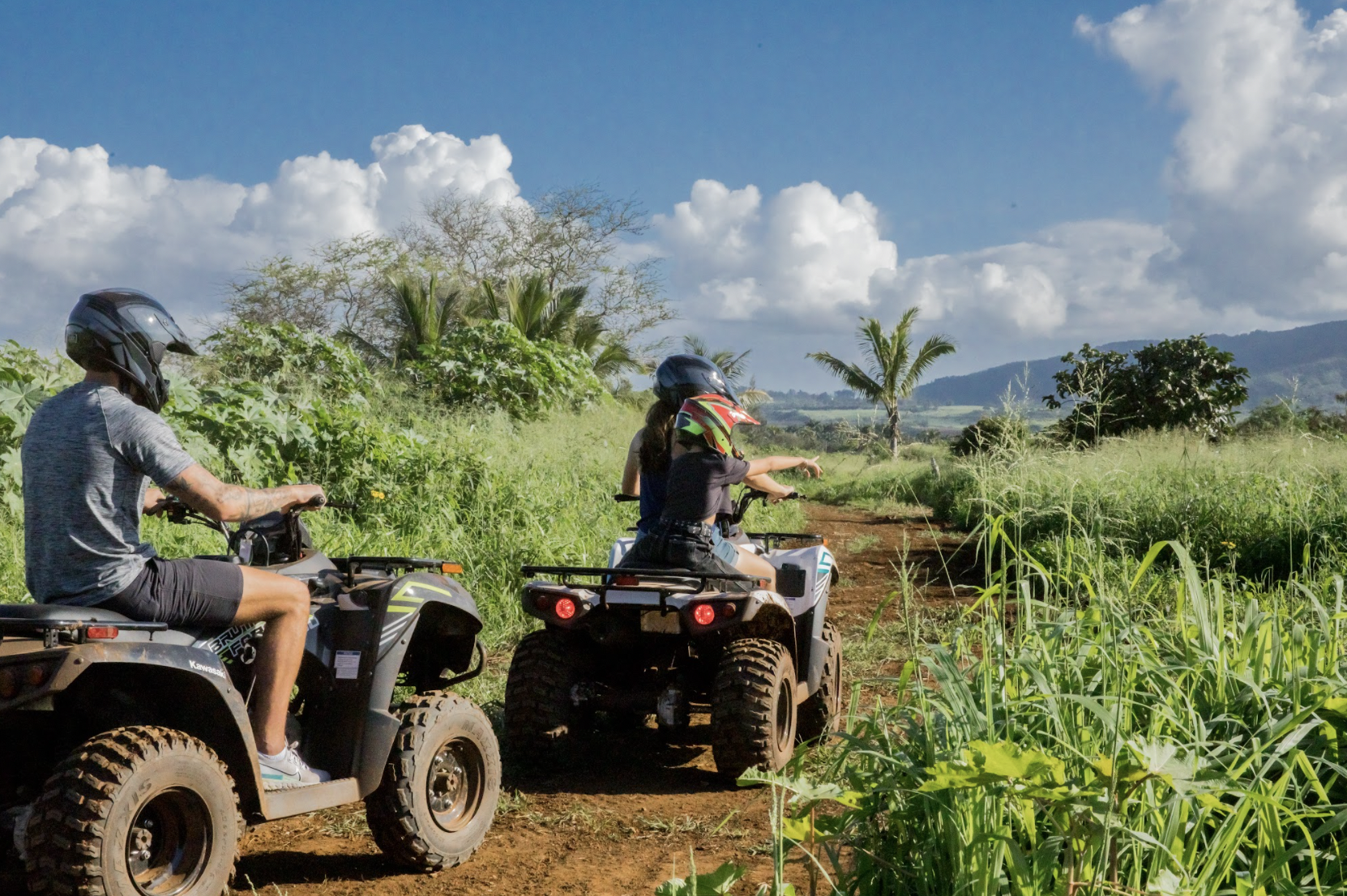 The ONLY place on O'ahu where you can drive your own 4-Wheeled All Terrain Vehicle!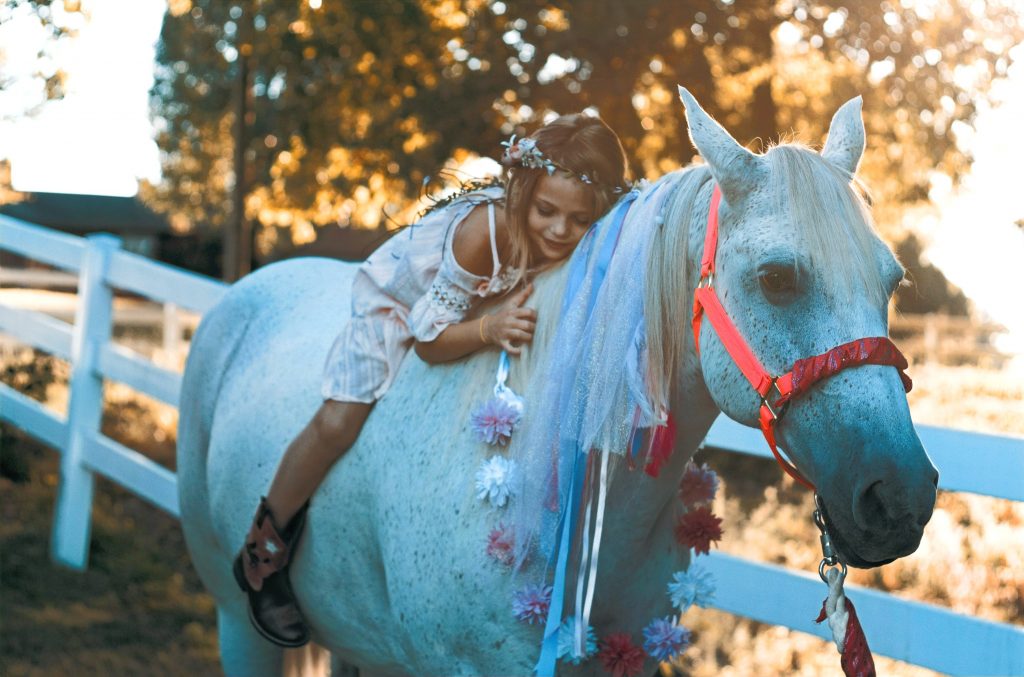 Reserve a space with us for any occasion, and choose additional services such as pony rides!
Memorable Experiences for a Cause
Established in 2021, North Shore Stables became the product of equine enthusiasm and community devotion.
Our mission is to provide affordable and accessible horsemanship opportunities and learning experiences to our community's youth, and to cultivate employment opportunities for our community at large. To perpetuate this mission, we have created over 100 jobs as well as with multiple youth programs. Our Scholarship program has flourished, and our Work-Ride-Trade Program & Volunteer Programs are continuing to grow as well.
To support this mission, we have launched an array of unique activities for everyone to enjoy, including our Beachfront ATV Adventure Tour and Horseback Trail Ride. By joining us for a tour, a trail ride, or hosting a private party with us, you are supporting our mission, our keiki (children), and an establishment aimed to create opportunity in a regularly inaccessible discipline.
Riding Lessons & Pony Rides
Our mission at North Shore Stables is to open doors, build relationships, and provide our community with affordable horsemanship opportunities.
Even if you or your child has no experience with horses, we've got just the lesson for you. We also offer Pony Rides for children who want to experience riding a horse before enrolling in lessons. Ages 2 and up are welcome!
​
ATV Adventure & Farm Tour
This is the only tour offered on O'ahu that allows you to drive your own All Terrain Vehicle (ATV)! Join us on a tour unlike any other, where you can drive your own ATV through active farm lands, onto our signature ATV racetrack, and along a gorgeous coastline with oceanfront views.
Each member of our staff is friendly, knowledgable, and shares our passion of spreading joy through participation in equine activities.
Frequently Asked Questions
What Is Your Cancellation & Refund Policy?
Customers will receive a full refund or credit with 24 hours notice of cancellation.
Customers will also receive a full refund or credit in case of operator cancellation due to weather or other unforeseen circumstances. Contact us by phone to cancel or inquire about a cancellation. No-shows will be charged the full price.
What Are The Requirements
Please show up 30 minutes before your scheduled departure time for check-in.
Covered shoes are mandatory & long pants recommended. Helmets are provided & required.
Call us for riders who are over 200 pounds.