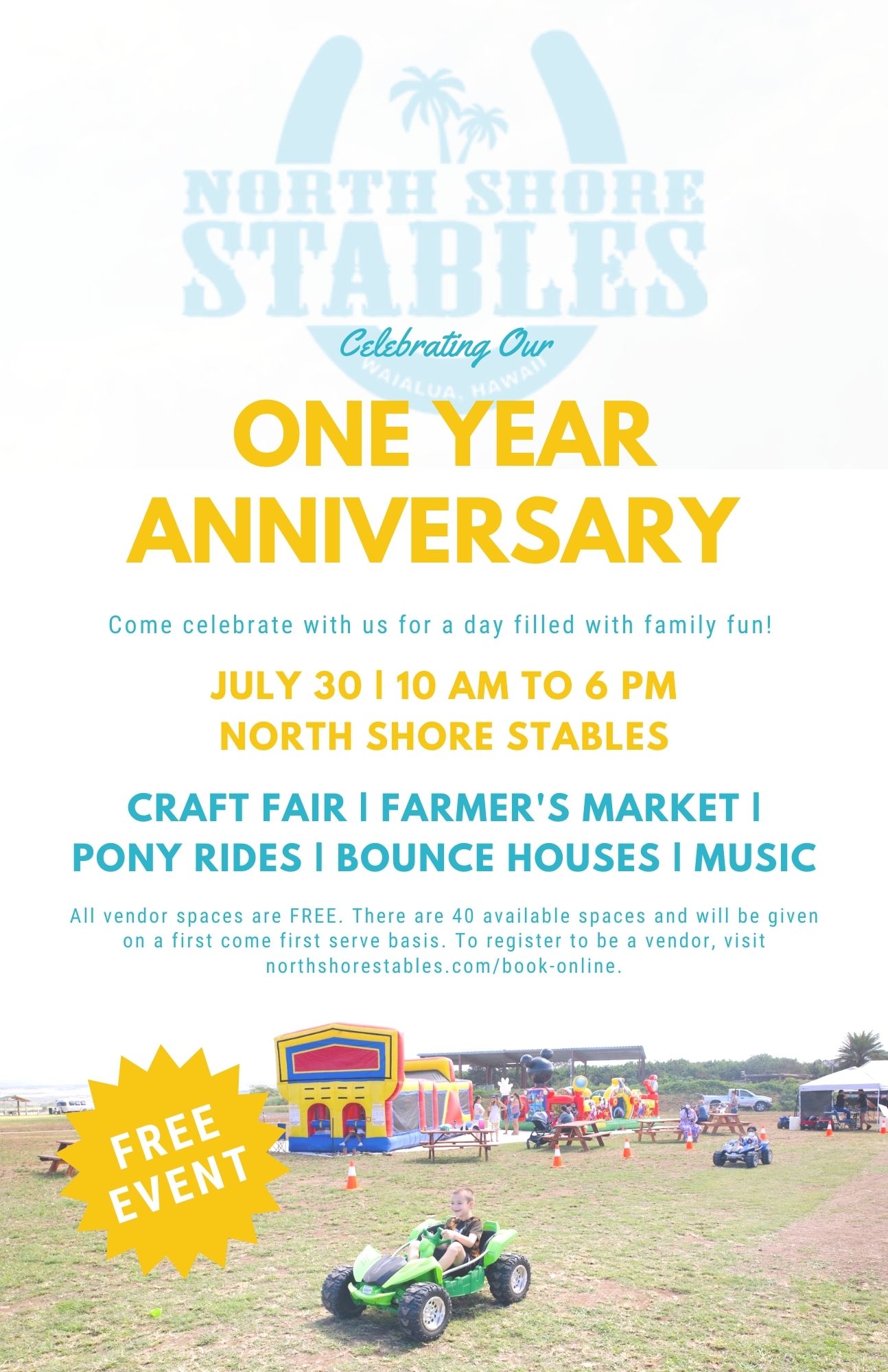 Sweet Streets
Serving:
Locally made organic popsicles
Specialty drinks
Sweet Streets is an eco friendly, fully permitted and insured company. Find them on social media! @streetsweetshawaii
Kolohe Grindz
Serving:
Selling local style plate lunches

Desserts

TBA
'Ohana Grindz
Serving:
Turkey Chili Bowls
Chili dog Plates
Hotdogs
Mac 'n Cheese
And more!
Daddy Delicious BBQ
Serving:
Brisket
Ribs
Pulled Pork
Smoked Mac n cheese
Cabbage
Sweet tea
Banana Pudding
Find them on social media: @daddydelicioousbbq !
Hawaiian Honey Cones
Serving:
Hokkaido ice cream in a J-shaped cone
Find them on social media! @hawaiianhoneycones
Bachatahisian (Dance and Wellness)
Love Bites
Serving:
Aunty Naomi's famous LOVE BITES graham cracker snacks!
Angryasian salsa
Serving:
Fresh homemade salsa
Strawberry cheesecake cups
Aloha Boricua
Serving:
Find her on social media! @aloha.boricua
Self Sponsored Sports
Serving:
Local style plate lunches
TBA
Find them on social media! @self_sponsored_sports
Placita Cisneros
Serving:
Birria Taco plates and more!
Find them on social media @la.placita.cisneros !
Rosa Pastel Sweets
Serving:
Cookies & other baked goodies
Find them on social media! @rosapastel_sweets
Laas Mamas Sweets
Serving:
Poke nachos
Poke bowls
Milk tea
Desserts
Find them on social media! @laasmamassweets
HI Coast Guard Recruiting
Spreading awareness to who and what the Coast Guard is and it's impact to the community. #gocoastguardhonolulu !
Haus Misfits
Selling limited batched hand dyed apparel, clay polymer earrings, art prints, and more! @hausmisfits
ʻŌila ʻĀina Essentials
Selling essential oil rollers; organic coconut fractionated oil with dōterra blends, and more! Find them on social media: @oilyainaessentials !
Queens Over Everything Essentials
Selling handcrafted soap, skincare products and more! @qoe.essentials (IG) and Queens Over Essentials LLC (FB)
AppleHead Creationz
Selling resin products, tumblers, freshies, and shirts
7Neves Studios
Selling pottery, botanicals, candles, etc. Anthony.Neves07 (FB)
@7NevesStudios (Insta)!
Creations By Harmony
Selling handmade sewn items (burp cloths, bath towels, wash cloths & kitchen towels, etc.)
Bellas Collections By Edmaries
Selling hand made accessories and keychains. @bellascollectionsbyedmarie !
Irie Rock Designs
Selling crystals, handmade jewelry & some vintage collectibles! @irierockdesigns
Ellies Trinket Shop
Selling pet accessories! @Elliestrinketshop
#Elliestrinketshop
Mermaid Braid Hawaii
Selling mermaid braid extensions!
Browns Bomb & Candle
Selling candles, wax melts, bath bombs, shower steamers, room sprays and more!
Y&Z Woodworks
Selling wooden crafts! @YZWoodworks (FB)
MJworks, LLC
Selling customized apparel, cold cups, totes, cupcake/cake toppers, etc. as well as chocolate covered strawberries, cookies, pretzels, and more. @_mjworks
YuYu Crafted, LLC
Selling hand sewn items such as towels, bags, simple kimonos/cover-ups, hair piece, pet scarfs, earrings, necklace, keychains and more! @YuYuCrafted
Kaimana Creations
Selling wood crafts and snacks! @KaimanaCreations808
Kat Martyn's Natural Sunscreen
Selling natural sunscreens!
Floral and Frost LLC
Selling an array of baked goods! @FloralandFrost (IG) & @Floralandfrostllc (FB)
LIVEWIRE
Selling clothing items and apparel!
EXP Realty
Local realtor for the North Shore of Oahu. @paniolo.realtor.hawaii
Sassy Sweet Treats
Selling Chamoy rim dips & chamoy chili candy! @sassysweettreats_
Paniola Charm
Selling western wear, graphic tees, purses, belts, and more!
Love, Peace, and Harmony
Public service information about the international LovePeaceHarmonyMovement.org
The Sweet Shop by Jaydi Oyamot
Selling lihing mui lollipops, artificial haku lei and flower hair pieces! @x.thesweetshop.x
Event Itinerary
10:00am: Gates Open & Craft Fair Begins
12:00 – 2:00pm: Balloon Twisting (Free)
12:00-2:00pm: Face Painting (Free)
4:00pm: Live music performance by Kua ʻĀina Plantation
Pony Rides start time to be announced, but should begin around lunch time! Pony rides are not included in free activities. For more information on free activities, click "event activities" below.
Event Activities
In celebrating our one year anniversary, we are setting up a whole day filled with family fun! There will be bounce houses, pony rides, a power wheels track, and more!
Free activities include bouncy houses, balloon twisting, face painting, a BUNCH of surprise yard games and more! You'll have to come check it out to see!
Please check this page and our itinerary for updates!
Live Music
Live music performance by Kua ʻĀina Plantation from 4:00pm to 6:00pm! Come dance away the sunset to Kua ʻĀina Plantation's island-country fusion!
Vendor Details
ALL VENDOR SPACES ARE 100% FREE
There are 40 available vendor spaces, and they are all assigned on a first come, first serve basis. As vendor spaces begin to fill, we will post the listing here on our event page.
A tented area will be provided, however, vendors are expected to bring their own table and chairs. Each area is a little over a 10′ x 10′ space.
To register online, CLICK HERE.
Selling Food? Check State of Hawai'i regulations regarding selling homemade food items here.
Information for food permit exemptions provided by the State of Hawai'i Department of Health Sanitation Branch regarding exemptions for food permits:
"Vendors who distribute or sell prepackaged foods that are also non-potentially hazardous, or vendors who distribute or sell "homemade food products" or "hand-pounded poi" directly to the consumer, are not required to obtain a Special Event Food Establishment permit. "Homemade food products" means not potentially hazardous food produced or packaged by the vendor in their home kitchen. Some common examples of "homemade food products" are baked goods, chex mix, popcorn, but DOES NOT include cream filled pastries, baked goods with meat, pickled food items, homemade salsas, jerky or smoked meats/fish, low acid canned foods and garlic in oil."
Directions
Never been here before? No worries!
We are located at 67-221 Waialua Beach Road, Waialua, HI 96791. Less than one minute from Waialua Elementary, we are on the opposite side of the street from the elementary school, towards Ka'ena Point.
If you use Google or Apple Maps, keep an eye out for our wooden gate with a big sign that says "North Shore Stables!" Our turn is right before the neighborhood street.